Story highlights
Bernie Sanders is leading Hillary Clinton in a New Hampshire poll and is drawing big crowds
Julian Zelizer: Clinton needs to learn from Sanders' success and focus more on the grassroots
(CNN) —
Hillary Clinton can't afford to ignore Bernie Sanders any longer. She has a serious problem on her hands. Sanders is showing that his campaign poses a genuine threat. He is drawing massive crowds months before the caucuses and primaries begin and without much of a staff to speak of.
The media has been drawn to his message and last week he even won the endorsement of the largest nurses union, National Nurses United. Given that candidates in the Iowa caucus and New Hampshire primary tend to benefit heavily from enthusiastic grassroots organizing, it is possible to imagine Sen. Sanders scoring two shocking victories that would send HRC into a tailspin.
Although a CNN poll in Iowa shows Clinton significantly ahead of her Democratic opponents at this early stage, a New Hampshire poll created concern with Sanders doing better than Clinton in that early primary state.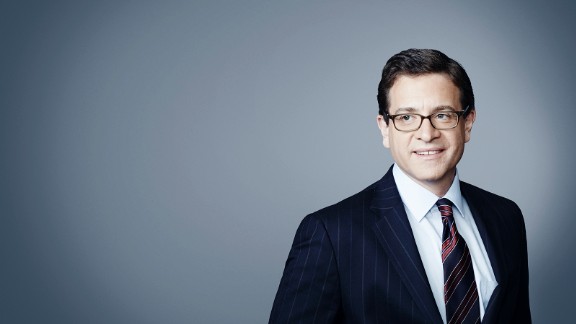 The ongoing story about her emails has also fueled serious concerns among supporters about whether scandals will consume the Clinton campaign. Now Vice President Joe Biden is considering entering the race, a move which would potentially cut directly into Clinton's natural base of support.
What should Hillary Clinton do about the Sanders candidacy? Without question, she will be prodded to attack more ferociously. She will be told that the only way to defeat opponents is to destroy them. Remembering what happened to Clinton in 2008 when she underestimated Barack Obama, her staff will certainly push her to strike soon and to effectively bring Sanders' run for the presidency to a quick end.
Though the temptation to savage an opponent is always strong, Hillary Clinton might also want to draw lessons from the fervor that is propelling the Sanders campaign and incorporate some of his strategies into her own playbook.
Rather than only seeing Sanders as an adversary, she should view the Sanders campaign as one that can offer her the competitive push that she needs to electrify her campaign with new ideas.
At the heart of the Bernie Sanders campaign is an unabashed call for Democrats to adhere to their ideological traditions. For much of the 20th century, the Democratic party was about using the federal government to solve major social problems and to build the infrastructure of the nation. At some level, the promise was that simple.
Since the New Deal, Democrats have turned to government to assist the poor, to boost and protect wage earners, and to grow the middle class. The federal government regulated banks so that average Americans could have confidence in the financial system, and provided a social safety net on which everyone could count in hard times.
The federal government was also the solution to ending racial segregation and protecting voting rights. When the elderly needed health care, Lyndon Johnson and the Democrats provided that protection through federal programs called Medicare and Medicaid. Sanders has spent much of his time on the campaign trail talking about what government does well. His supporters have been responding.
Hillary Clinton has been listening. In recent weeks, she has offered some more assertive and specific proposals on issues such as inequality, unaffordable education and dealing with climate change. But she will need to do much more, to embrace a full-throated belief in the value of government.
Clinton needs to make this a central campaign theme – highlighting the Democratic confidence in government as a fundamental difference between her and whoever the Republican nominee might be.
One of the most inspired moments in her campaign thus far came at the National Urban League conference in Miami when she surprised Jeb Bush at an event, questioning his determination to achieve racial justice by talking about the ways in which Republicans have not shown any commitment to the programs that can achieve that goal.
Mocking his "Right to Rise" super PAC, Clinton said: "People can't rise if they can't afford health care. They can't rise if the minimum wage is too low to live on. They can't rise if their governor makes it harder for them to get a college education."
Hillary Clinton must also use the Sanders campaign as an opportunity to be reminded that, like in 2008, the grassroots remains at the heart of political campaigns. This is not simply about having a shrewd campaign strategy or instructing advisers in Brooklyn to set up the correct networks in Iowa.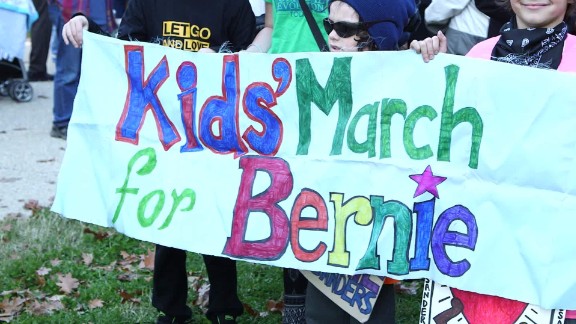 Now playing
01:56
Bernie Sanders still feels the bern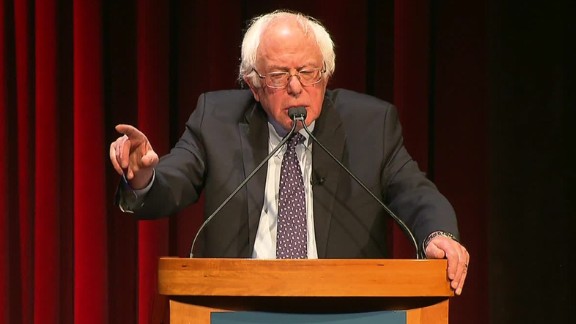 Now playing
01:18
Sanders: Democrats will work with Trump if ...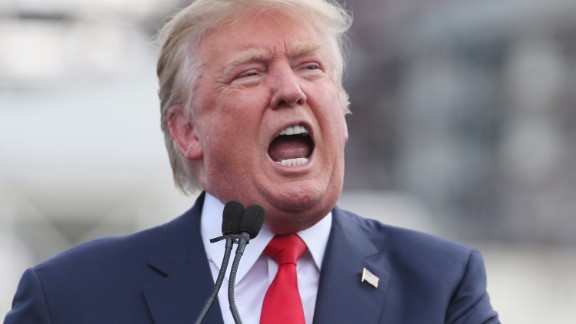 Now playing
02:40
Can Trump be trusted with nuclear weapons?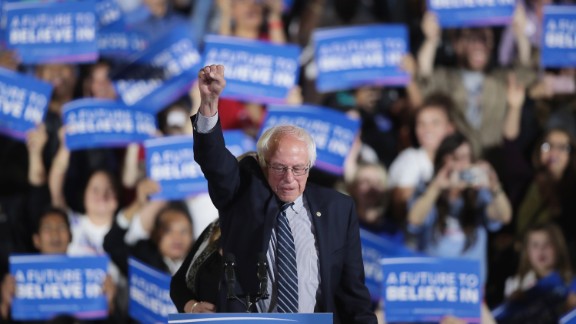 Now playing
02:20
Five moments from Bernie Sanders' improbable run
Now playing
03:04
Fear, anger over potential 'Muslim registry'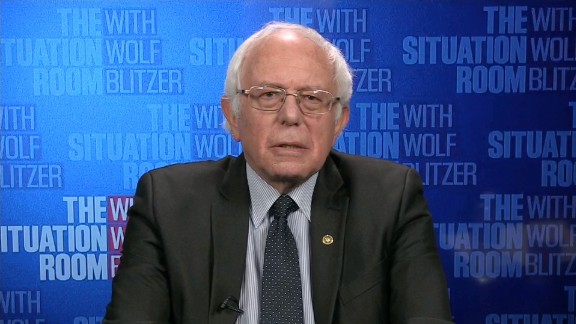 Now playing
02:05
Bernie Sanders says he will work with Donald Trump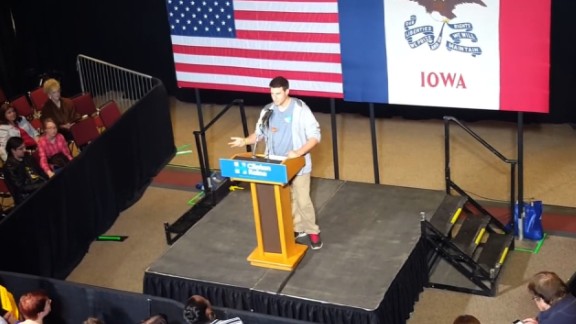 Now playing
01:15
Student bashes Clinton ... at Clinton event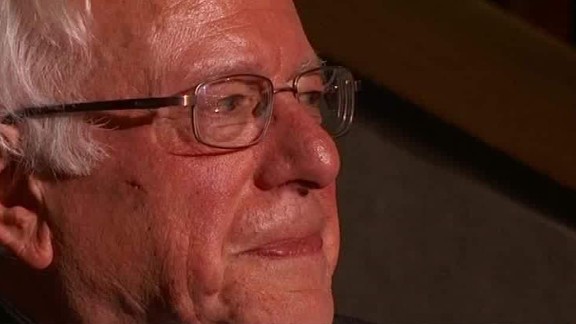 Now playing
01:23
Bernie Sanders gets emotional at DNC roll call