Story highlights
Bart will develop feelings for Vergara's character, Mrs. Berrera
A producer hints that the character may appear more than once
(CNN) —
Bart Simpson is about to be hot for teacher.
According to EW, "Modern Family" Sofia Vergara star has been cast as Bart's teacher on an episode of "The Simpsons" this season. She will play Mrs. Berrera, who "Simpsons" executive producer Al Jean said "pays special attention" to the eldest Simpson child.
Bart will be launched into early puberty thanks to some hormones in his milk and will develop feelings for his teacher. But he will face a romantic rival of sorts in the form of Principal Skinner.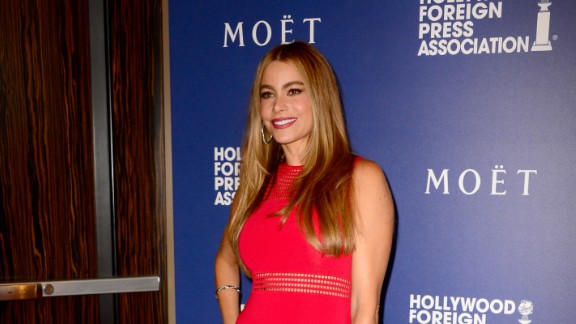 Frazer Harrison/Getty Images
"We thought it'd be interesting if both Bart and Skinner have a crush on the same woman," Jean told EW. "She feels Skinner is a wounded soul that she wants to take care of. She is a vet like Skinner, and that's his attraction."
Jean also teased the possibility that Vergara, who has done voice work for "Family Guy" and "The Cleveland Show," could appear on more than one episode. "Modern Family" films in the same studio as "The Simpsons," he noted, and the actress who voiced Bart's teacher Mrs. Krabappel, Marcia Wallace, died of pneumonia in 2013.
"We have a situation where Bart doesn't have a regular teacher, so (Vergara) may or may not come back," Jean said.
Season 27 of "The Simpsons" begins September 27.