Story highlights
From veterans to rookies, officers killed in the line of duty add to a grim tally
Latest officer to fall in the line of duty is New Mexico officer shot during a traffic stop
The death of a decorated New Mexico police officer has brought the number of U.S. law enforcement officers shot to death this year to 30.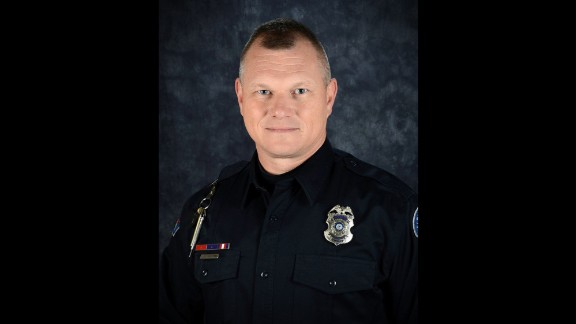 Albuquerque Police Department
Albuquerque Police Officer Daniel Webster underwent at least two surgeries and fought for his life for more than a week before succumbing October 29 to injuries he sustained after being shot during a traffic stop. The 2013 Uniformed Officer of the Year was a paratrooper in the U.S. Army for 20 years before joining the Police Department.
Webster's death came just hours after the funeral for New York City police officer Randolph Holder. Holder was shot in the head by a suspect as he chased the man on foot in East Harlem, and he died a few hours later, Police Commissioner William J. Bratton said. He was the fourth officer killed in the line of duty in the city in the past 11 months, according to Bratton.
The deaths of the law enforcement officials at the hands of suspects run the gamut – from veterans to rookie officers – and span the nation, from Georgia to California.
Add in the officers who died in the line of duty from other causes – traffic accidents, for example – and the figure rises to 106 so far this year, according to the National Law Enforcement Officers Memorial Fund. That's more than in the same January-November stretch of last year, when 98 officers were killed.
Here are officers who died at the hands of violent suspects this year, starting with the most recent. They all occurred between March and May.
ARIZONA
ALEX KEE YAZZIE
The Navajo police officer was killed during a shootout with a suspect in March on the border with New Mexico. A veteran, he had served as a police officer for 14 years.
ARKANSAS
RESERVE DEPUTY SONNY SMITH
Smith was shot and killed in May while responding to a burglary call in Johnson County.
CALIFORNIA
SGT. SCOTT LUNGER
The father of two served as an officer in Hayward for over a decade before he was fatally shot at a traffic stop in July. He was 48.
OFFICER MICHAEL JOHNSON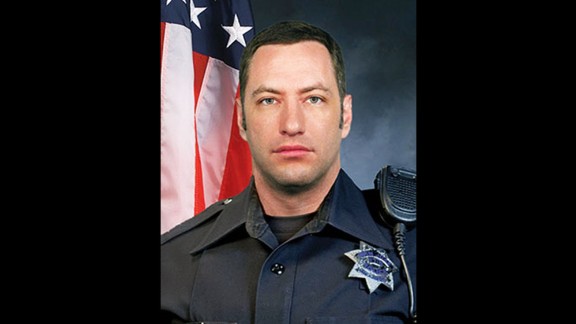 San Jose Police Department
Johnson was killed while responding to a report of a man threatening to commit suicide in March. When officers arrived at the scene in San Jose, they were met with gunfire. He was a 14-year veteran.
FLORIDA
DEPUTY BILL MYERS
Michele E. Nicholson
Myers, 64, was shot from behind and killed while serving a domestic violence injunction September 22 in Shalimar, Florida, the Okaloosa County Sheriff's Office said. The suspect was later killed in a hotel shootout with a tactical team, officials said.
"Deputy Myers has been a treasured part of this agency's family since 1989," Sheriff Larry Ashley said of the deputy who had retired two years ago then came back to work part time earlier this year.
GEORGIA
OFFICER TERENCE GREEN
The veteran police detective was killed in an ambush shooting in March after he responded to a call of shots fired in the Atlanta suburb of Fairburn. Green, 48, was shot in the head.
IDAHO
SGT. GREG MOORE