(CNN) —
A missile exploded shortly after it was launched from a U.S. Navy destroyer during a planned test exercise last week off the coast of Virginia, the Navy confirmed to CNN Thursday.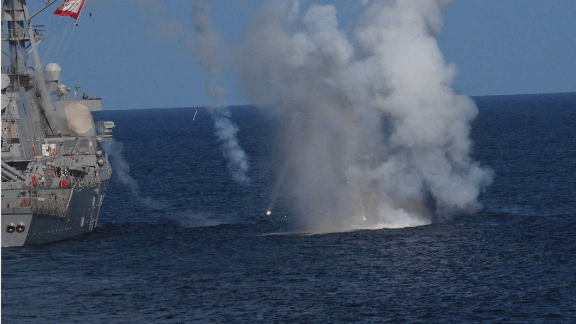 USS The Sullivans, a guided-missile destroyer, suffered minor damage to its port side after the test missile malfunctioned as it was fired on Saturday. The damage was caused by missile debris and no one was injured in the incident, according to Chris Johnson, a Navy spokesman.
Images of the explosion obtained by USNI News show a fire on the port side of The Sullivans shortly after the missile was launched.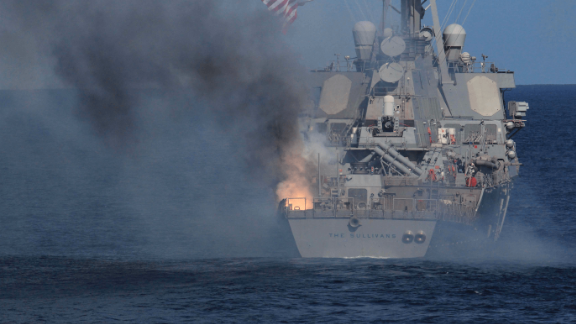 "An investigation into the malfunction has been ordered and is being conducted by the Navy's Program Executive Office for Integrated Warfare Systems, which is part of Naval Sea Systems Command," Johnson said.
According to Johnson, the malfunctioning missile was a Standard Missile-2 (SM-2), which is primarily used to counter traditional air threats, like fighter jets.
The Navy says it is too early to determine what, if any, effect this will have on the ship's schedule.