Story highlights
Kohn: In the 1970s, the sexual revolution, women's movement and gay liberation movement changed culture
It turned out to be more about personal empowerment than changes in law and politics, she says
Editor's Note: "The Seventies" focuses on the sexual revolution Thursday at 9 p.m. ET/PT on CNN. Sally Kohn is an activist, columnist and television commentator. Follow her on Twitter: @sallykohn. The opinions expressed in this commentary are solely those of the author.
To borrow a cliché, the 1970s was all about sex, drugs and rock and roll. But arguably, it was the sex part that had the most enduring and profound effect on American society.
CNN
The 1970s saw the convergence of several phenomena related to sex, sexuality and gender. There was the women's liberation movement, in which women and girls who had been long told they were the inferior sex finally took to the streets, the courts and the voting booths to assert their equality.
In 1970, the first Women's Liberation Conference took place in England — the same year that Germaine Greer published "The Female Eunuch" and Robin Morgan published "Sisterhood Is Powerful, An Anthology of Writings from the Women's Liberation Movement." The next year, the first women's liberation march took place.
Photos: 70 historic moments from the 1970s
Photos: 70 historic moments from the 1970s
Photos: 70 historic moments from the 1970s
Photos: 70 historic moments from the 1970s
Photos: 70 historic moments from the 1970s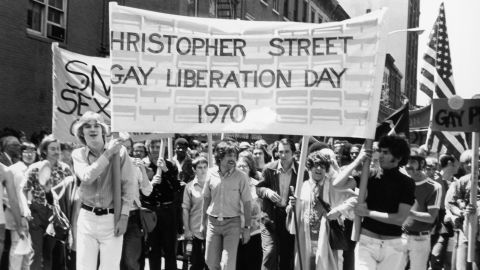 Photos: 70 historic moments from the 1970s
Photos: 70 historic moments from the 1970s
Photos: 70 historic moments from the 1970s
Photos: 70 historic moments from the 1970s
Photos: 70 historic moments from the 1970s
Photos: 70 historic moments from the 1970s
Photos: 70 historic moments from the 1970s
Photos: 70 historic moments from the 1970s
Photos: 70 historic moments from the 1970s