Story highlights
Rand Paul has avoided the spotlight on the presidential trail this summer
Paul has campaigned in more than 10 states in recent months
Rand Paul is doing something unusual: Blending into the crowd.
Instead of dominating national headlines this summer by picking fights with high-profile competitors or scrambling to secure the best real estate at every Republican Party cattle call, Rand Paul has been working the campaign trail quietly, taking a deliberate approach to national media and choosing his battles carefully.
While Donald Trump has sucked up much of the media's gaze, the Kentucky senator's recent efforts have not stood out like they once did.
It's not because he stopped campaigning. In fact, Paul has spent the summer traveling to California, Nevada, New Hampshire, Iowa, Colorado, Michigan, Texas, Missouri, Maryland, Kentucky and Tennessee. Over the next 10 days, he will hit the big three early voting states of New Hampshire, Iowa and South Carolina.
In that time, Paul has also reacted to major news events: He called for cutting off funds for Planned Parenthood and from cities that harbor undocumented immigrants. He made a renewed push to increased scrutiny on migrants from nations with hotbeds of Islamic militancy. But faced with so much competition from other candidates clamoring for air time, Paul has struggled to break out.
Ted Cruz super PAC plan to win the presidency
Paul's campaign, while conceding that he has been deliberate about what he chooses to discuss and events he attends, says the media is partially to blame.
"Y'all may be too busy covering the newest thing each week to have noticed,but we are running hard, running strong, and running all over the country," Paul strategist Doug Stafford told CNN. "It's a marathon, not a sprint."
The media, as it often can be, is indeed part of the story. National news outlets, including CNN, have poured coverage on Trump at such a rate that lesser candidates have learned they their best chance for getting air time is to attack or challenge him. But Paul has somehow avoided Trump's hot fire.
And that's all the more notable because Paul is traditionally not one to avoid a fight.
For much of the shadow primary – before presidential candidates officially announced – Paul was the GOP establishment's whipping boy. He was caught up in loud disputes with almost every contender, including Chris Christie, Rick Perry, Lindsey Graham, Rick Santorum, Marco Rubio and Jeb Bush, who have all tussled with him at some point.
But for much of the summer, Paul has resisted piling on. He sat out a forum for conservative voters in Iowa over the weekend that drew 10 Republican candidates. And While Paul defended Arizona Sen. John McCain on Twitter after Trump questioned his status as a war hero, he avoided mentioning Trump by name.
In the polls, Paul has remained consistently in the middle of the pack, with CNN/ORC polls putting him between 7%-11% when stacked against 15 other GOP candidates. His fundraising is in a similar place compared to other candidates: Paul's latest campaign finance report showed that he had raised $7 million from 108,000 donors – not top-tier, but not at the bottom, either.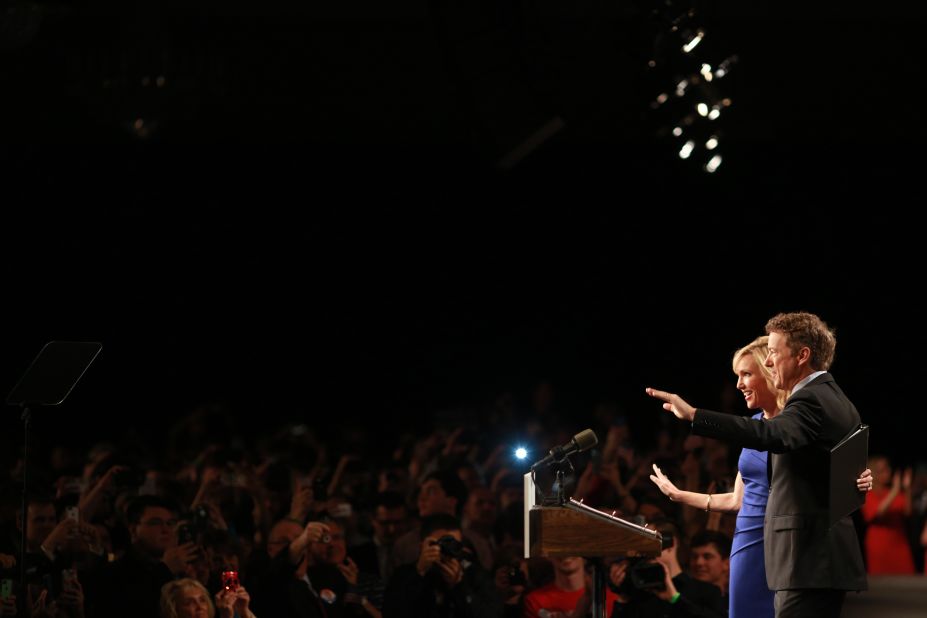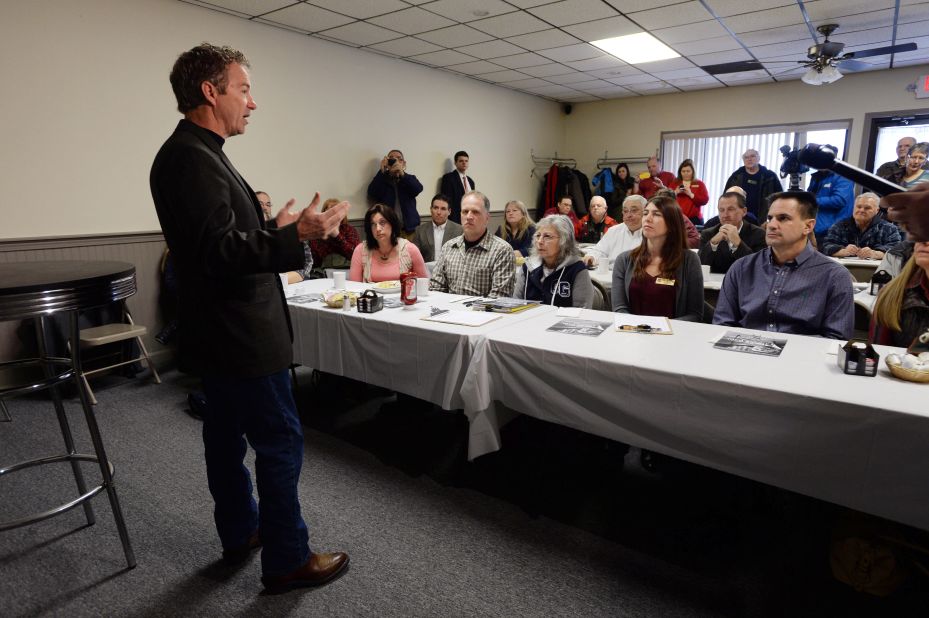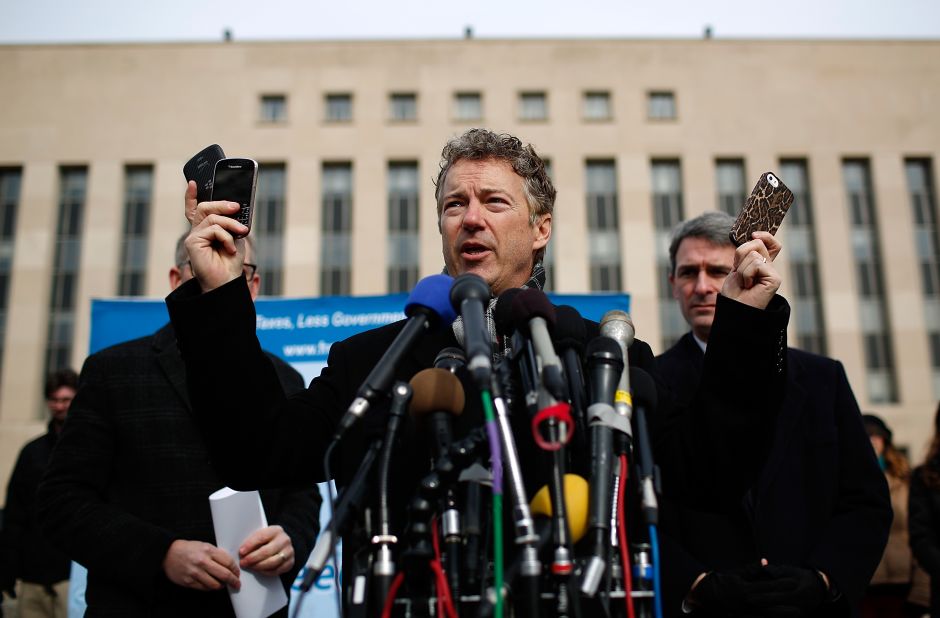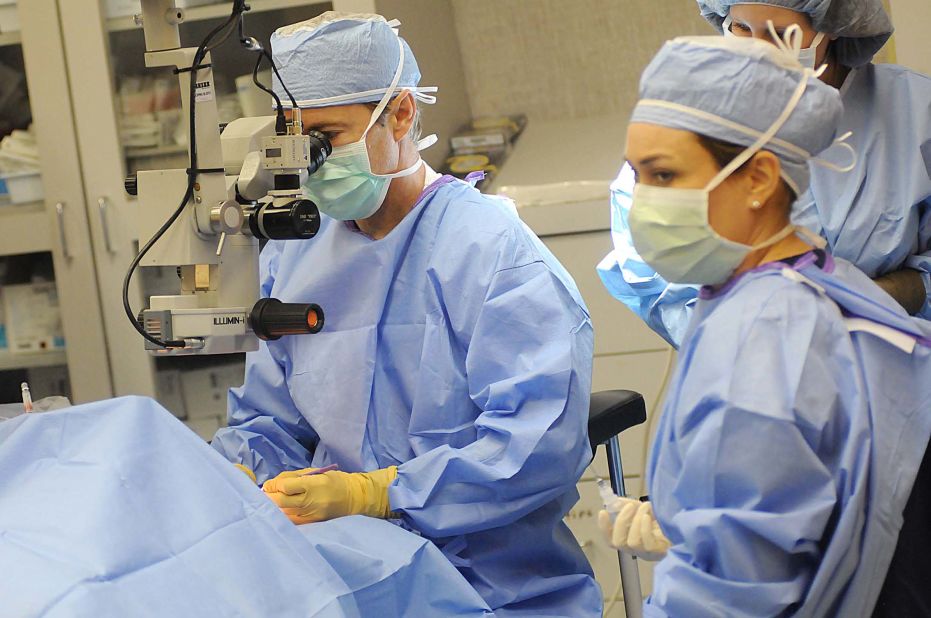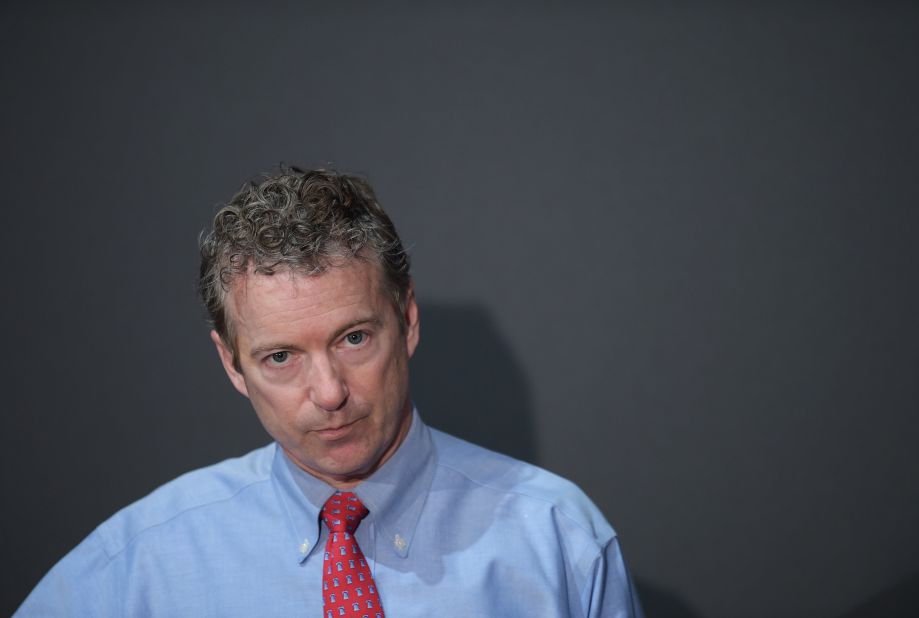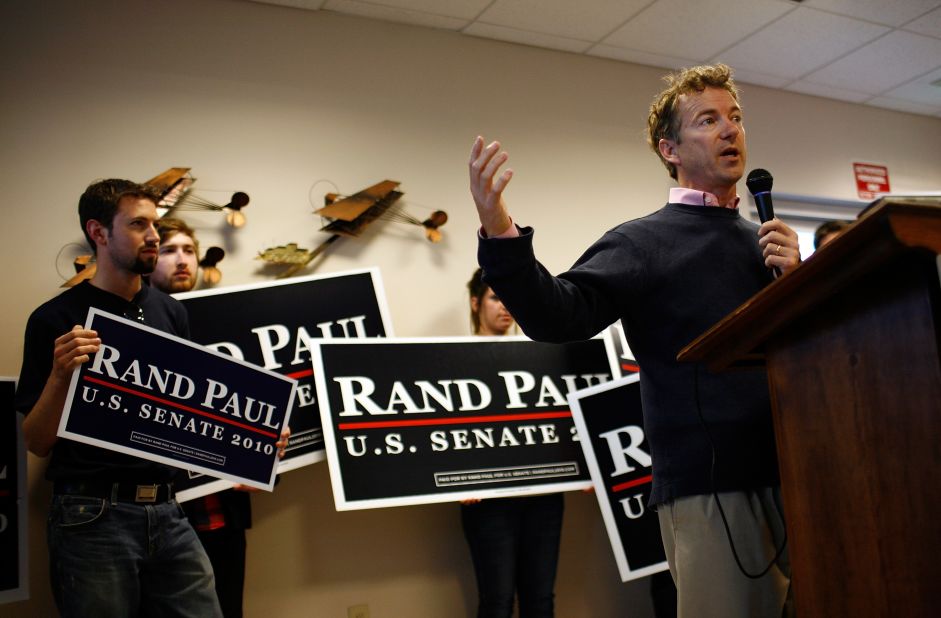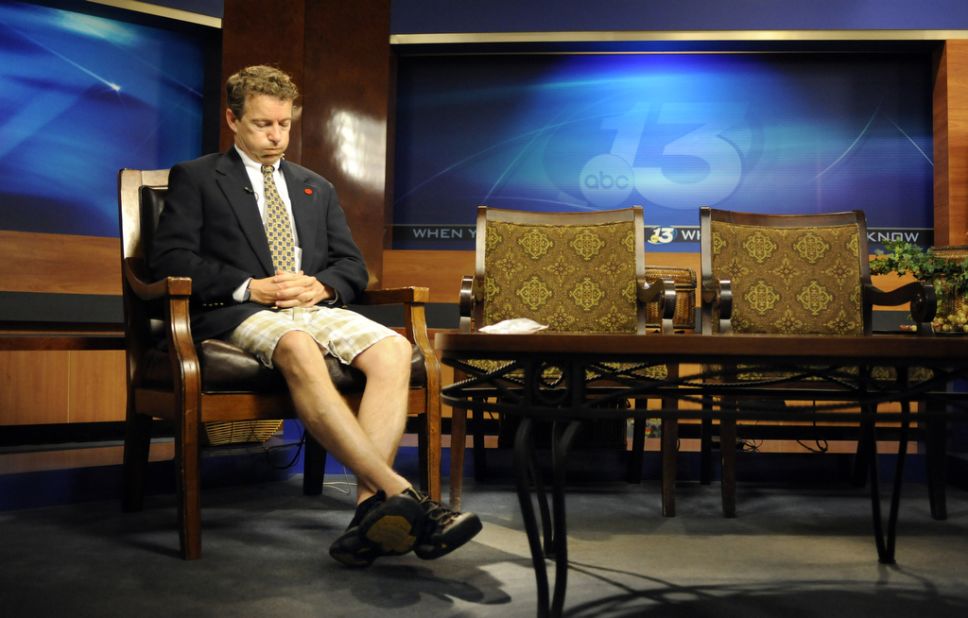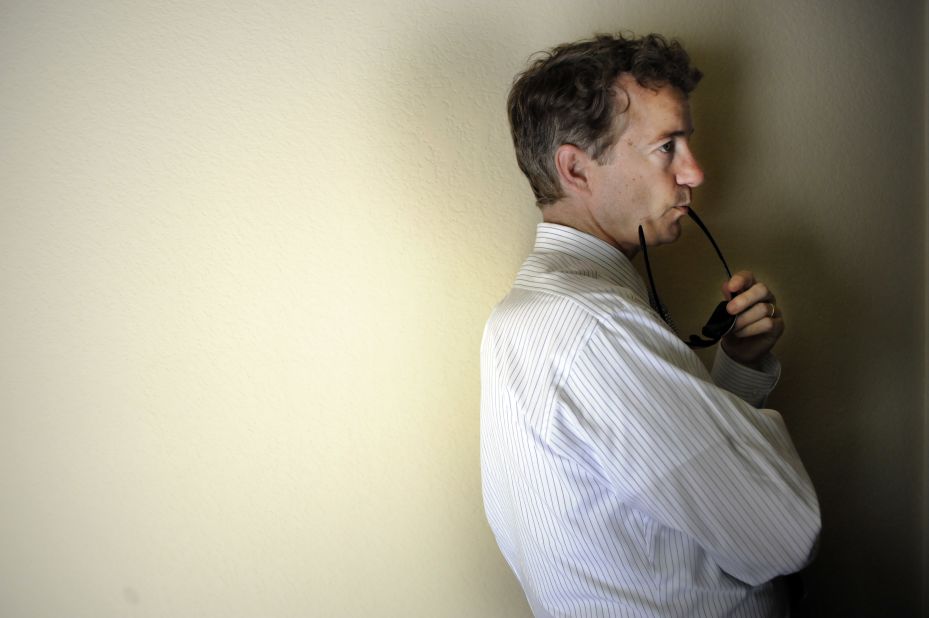 Rand Paul's political life
Paul's less vocal presence could also be partially shaped by world events, one analyst told CNN. Paul's longtime defense of non-interventionist foreign policy might not play as well in a time when the threat of ISIS weighs heavy on the minds of many Americans.
"Now that we're in this age of ISIS and so forth, Republicans have lost their ambivalence toward interventionism," said Dante Scala, an associate professor of political science at the University of New Hampshire, a state where Paul has focused much of his time and efforts. "It can be difficult for candidates to make news anyway during these summer months, and with Trump there, it makes matters worse. In some ways maybe it's unfair to judge him to see what happens in the fall. But that overarching problem is something he has yet to solve."
Looking ahead, Paul's campaign has said he will be more actively engage in the coming days.
And indeed they have: On Tuesday, his campaign released a video showing him setting the U.S. tax code on fire, stuffing it into a wood chipper and hacking it with a chainsaw. In a world where Trump is the Republican presidential front-runner, this might be what it takes to get attention.