(CNN) —
Wisconsin Gov. Scott Walker predicts that he can finish first, second or third in all four of the first Republican presidential primary contests.
"I think we can place one, two or three in Iowa, New Hampshire, South Carolina or Nevada. I think for any of the other candidates who are in the front or who are near the front of the pack, if they can't go one two or three in each of these couple of early states, I think they face a real challenge," Walker told CNN in an interview aboard his campaign Winnebago traveling across the first caucus state of Iowa.
"I think we can make the case not only here in Iowa, I think we can make a compelling case with a win in New Hampshire, South Carolina and Nevada. We've got great crowds in each of those states over the last week," said Walker, who formally announced his presidential bid last Monday.
Walker has been ahead for months in most Iowa polls, ever since he gave a fiery, well-received speech at the state's first GOP candidate cattle call this winter.
A significant number of Iowa Republican caucus goers tend to be quite socially conservative, and Walker has been emphasizing conservative positions on everything from same-sex marriage to abortion.
He also flat out changed his position on illegal immigration, going from being open to a path to citizenship, to opposing it.
RELATED: Rick Perry says Boy Scouts 'better off' without gay leaders
We read a quote from former Iowa GOP chair Craig Robinson, saying Walker makes former GOP presidential candidate Mitt Romney – who changed his position over time on abortion, illegal immigration and other issues – look like a "model of consistency."
"He's taking the lines form the opposition." Walker said,
"I said there should be a path (to citizenship) years ago, when I talked about going forward with legal immigration; I didn't talk about amnesty," Walker said. "In fact, I said in that specific interview I opposed the gang of five, the measure that Marco Rubio and others proposed."
On abortion, when Walker was locked in a tough re-election bid last year in the blue state of Wisconsin, he aired a television ad, speaking straight to camera, in which he talked about the decision being between a woman and her doctor, which is the language of the abortion rights movement.
"I said I'm pro-life but I can only imagine how difficult a decision must be for someone who's thinking about ending their pregnancy. That's why I support a law that provides more information to someone to make that decision," he said. "The law still leaves the decision to the woman and her doctor. As for me, I want to look out for the health and safety of all citizens in my state."
Walker said millions of dollars of attack ads where aired in his state over the law he signed, and his own advertisement was meant to clarify what the law did.
"Our point was the law that they were attacking us on merely provides more information," Walker said.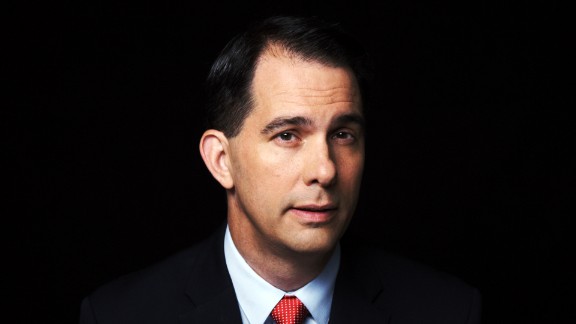 Photos: Scott Walker's career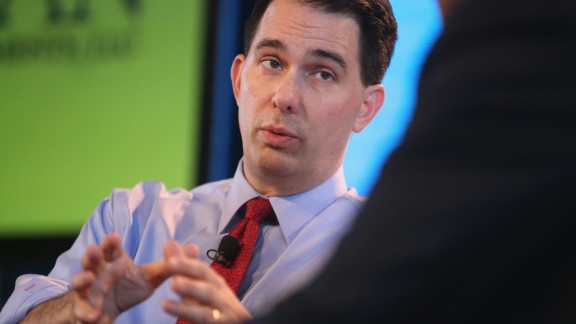 Photos: Scott Walker's career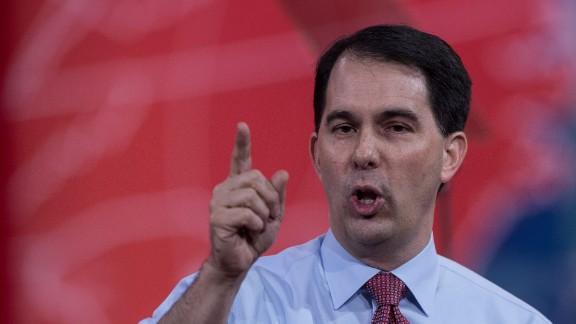 Photos: Scott Walker's career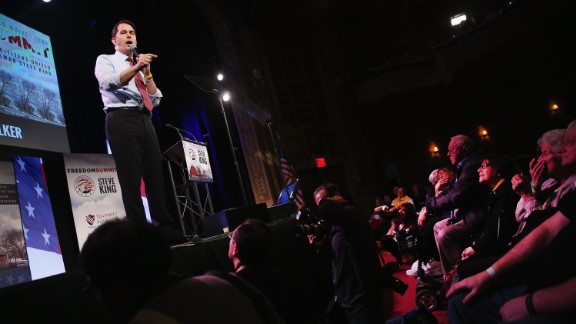 Photos: Scott Walker's career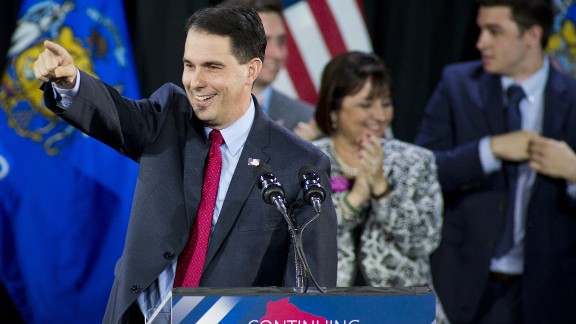 Photos: Scott Walker's career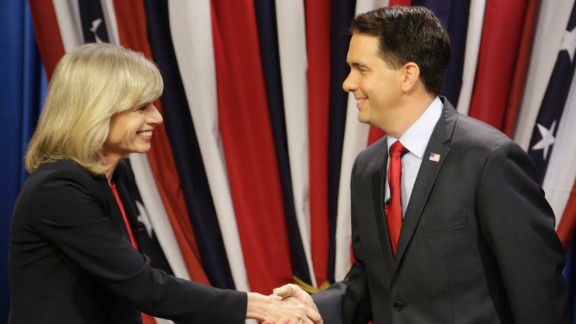 Photos: Scott Walker's career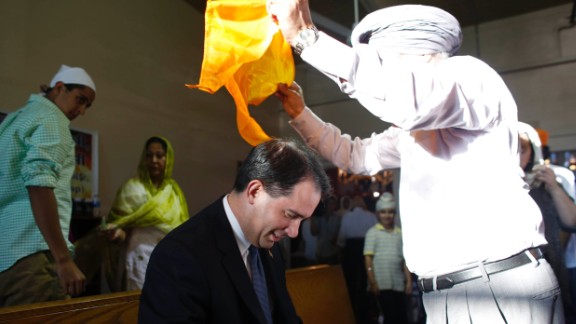 Photos: Scott Walker's career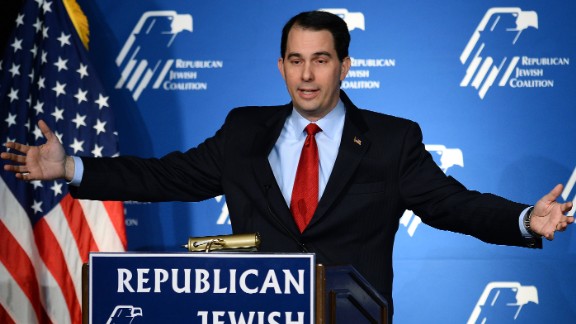 Photos: Scott Walker's career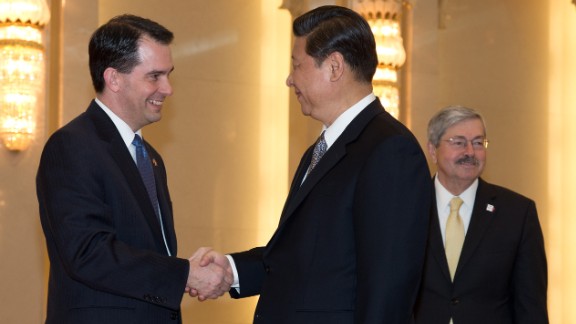 Photos: Scott Walker's career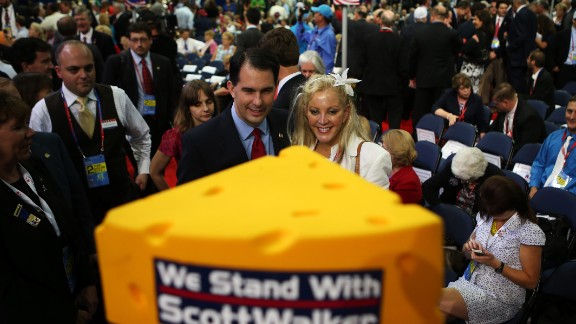 Photos: Scott Walker's career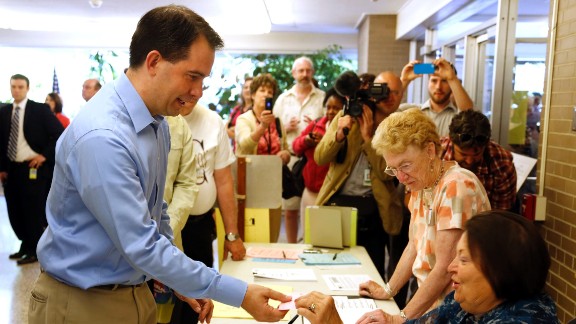 Photos: Scott Walker's career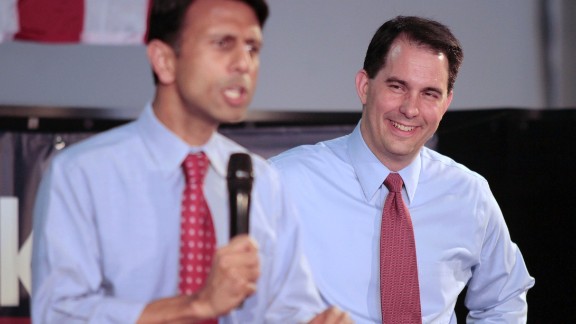 Photos: Scott Walker's career