Story highlights
Women's deaths under similar circumstances strike a chord on social media
Kindra Chapman and Sandra Bland died last week while in custody
As far as Texas law enforcement officials are concerned, 28-year-old Sandra Bland died in a jail cell July 13 after hanging herself with a plastic bag.
But her family says the idea that Bland would kill herself is "unfathomable," prompting questions about the circumstances.
To those who believe her death is suspicious, Bland is one of the latest victims of racial bias and police brutality. But she was not the only black woman to die in custody last week.
The day after Bland's death, authorities in Alabama said, 18-year-old Kindra Chapman died after hanging herself in the Homewood City Jail. She had been arrested on a charge of first-degree robbery, accused of robbing a person of a cell phone, al.com reported.
The close timing of the two deaths under similar circumstances struck a chord with some social media users, who took to Twitter to share directives for what to do "if I die in police custody."
The hashtag made the jump into real life Saturday as activists interrupted a Netroots Nation town hall meeting featuring presidential candidates Martin O'Malley and Bernie Sanders. Video shows members of the activist group Black Lives Matter chanting, "if I die in police custody … make sure that I'm remembered."
The phrase started appearing in social media last week in reference to another recent death involving police. Anthony Ware of Tuscaloosa, Alabama, died July 11 shortly after police chased him into the woods near his home while attempting an arrest and pepper-sprayed him. Social justice activists said the case was yet another example of excessive force. Tuscaloosa police say the officers responded after Ware resisted arrest.
"If I die in police custody & the police tell you that I ran through the woods & they pepper sprayed me to death, please ask every question," activist DeRay Mckesson said in a tweet.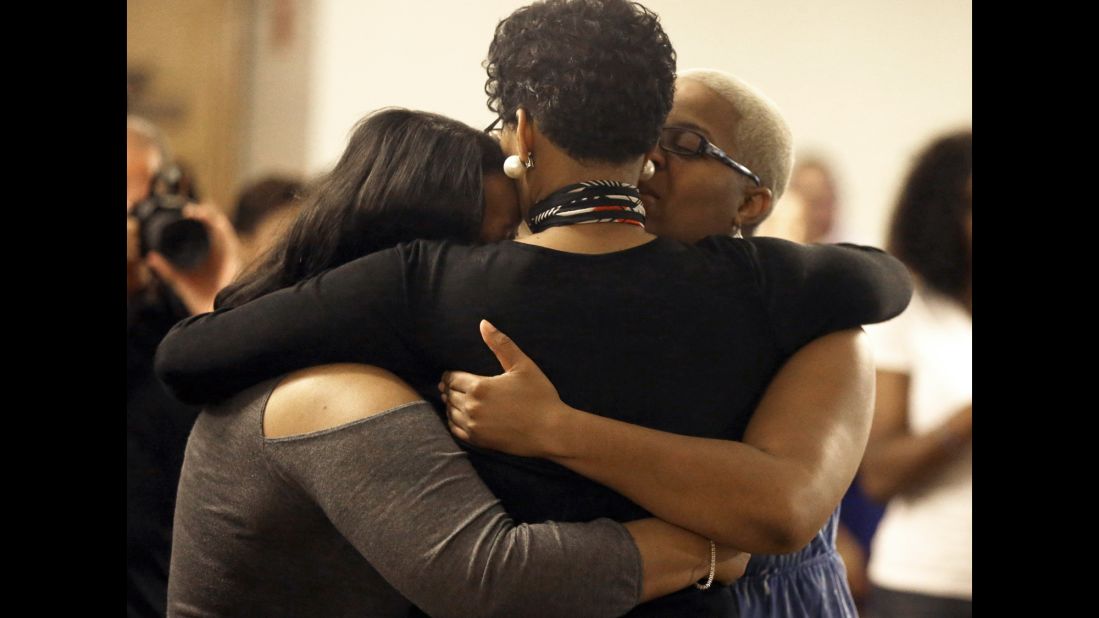 Remembering Sandra Bland
Bland's death in Waller County Jail came two days later. She was arrested July 10 during a traffic stop after allegedly failing to signal a lane change, the Texas Department of Public Safety said. She was taken into custody on a charge of assaulting a public servant after being "argumentative and uncooperative," the department said.
Before her death, cell phone video purporting to show officers pinning Bland to the ground had begun circulating on social media, fueling speculation that police used excessive force.
Then came Chapman's death. The confluence of events prompted social media users to ponder what they would want friends and loved ones to do if they died in police custody. By Friday, the flurry of tweeted thoughts had turned into a trending hashtag reflecting a distrust of law enforcement and media.
Others made references to media coverage of the deaths of black people over the past year, from Michael Brown to the Charleston, South Carolina, church massacre victims, in sharing their expectations for law enforcement, media and the community if they die while in custody.
The Texas Rangers and the FBI are investigating Bland's death. The Tuscaloosa Police Department is reviewing Ware's death and has asked the FBI to conduct an independent investigation. Chapman's death also is under investigation.