Story highlights
Bolivian President Evo Morales presents Pope Francis with wooden crucifix laid atop hammer and sickle
Unclear whether Pope told Morales, "That's not right," or simply said: "I didn't know that"
(CNN) —
The look on the face of Pope Francis says it all.
Why am I being presented with a wooden crucifix laid on a hammer and sickle, the Communist symbol conceived during the Russian Revolution?
The Pope received the gift from Bolivian President Evo Morales on the latest stage of his South American tour. He later celebrated Mass with nearly 1 million Bolivians in Santa Cruz.
The links and battles between Communism and the Catholic Church are an extremely sensitive subject in Latin America, the Pope's home continent. While he was an archbishop in Argentina, Francis tried to strike a delicate balance between championing the poor and avoiding class warfare.
According to reports, Morales told Francis that the "Communist crucifix" was modeled on a design created by the Rev. Luis Espinal, a politically active priest murdered by right-wing paramilitaries in Bolivia in 1980. The Pope stopped and prayed at the site of the shooting on Wednesday evening.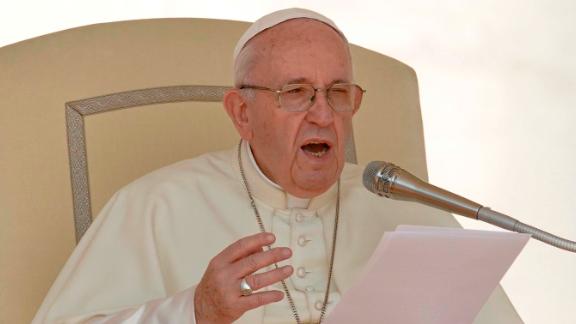 Now playing
00:36
Pope addresses Ireland's child sex abuse scandal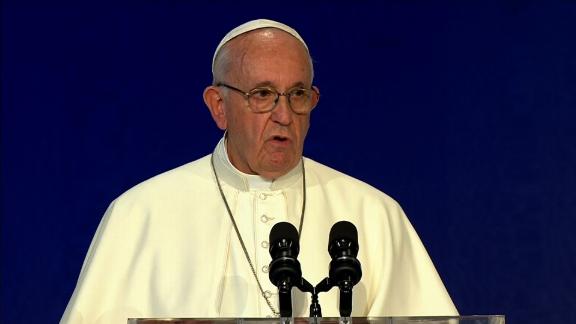 Now playing
01:30
Pope Francis speaks out on sex abuse scandal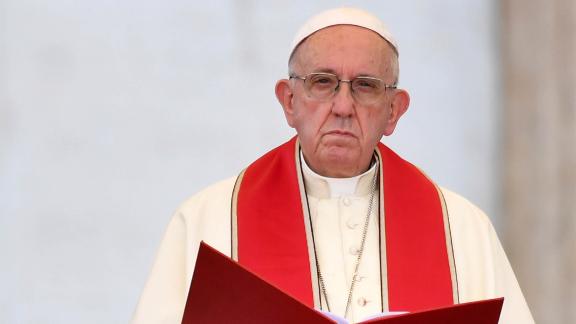 Now playing
00:51
Pope on sex abuse report: 'we abandoned the little ones'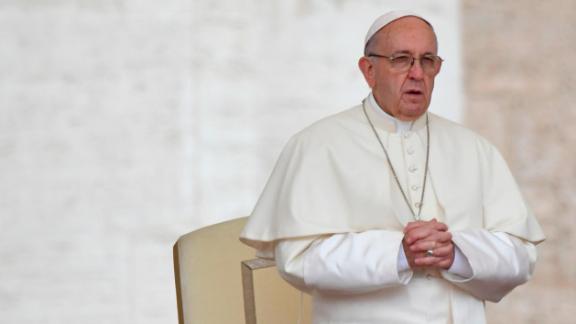 Now playing
00:20
Pope declares death penalty inadmissible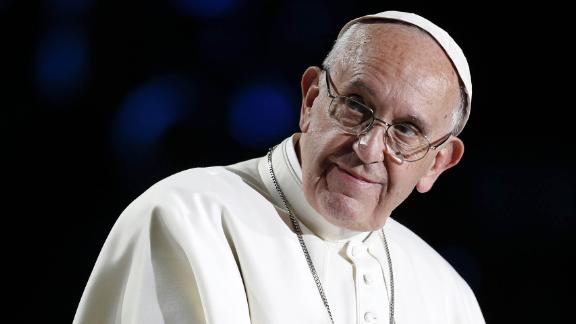 Now playing
01:38
Gay man: Pope told me 'God made you like that'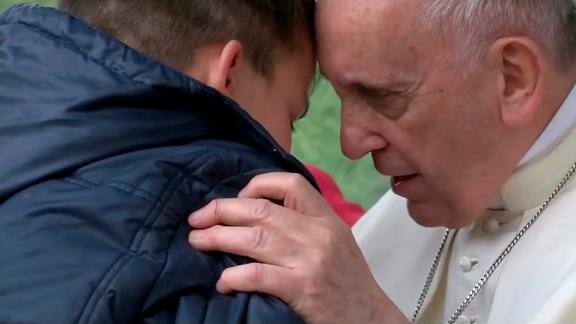 Now playing
01:03
Boy asks pope if atheist father is in heaven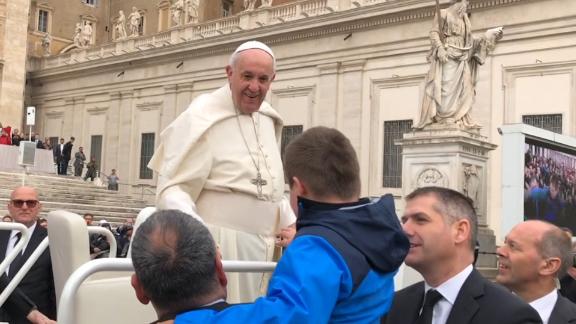 Now playing
01:36
Watch boy who survived cancer get Pope's kiss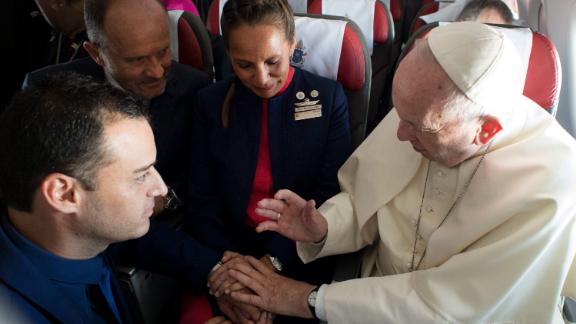 Now playing
01:32
Pope performs impromptu wedding on plane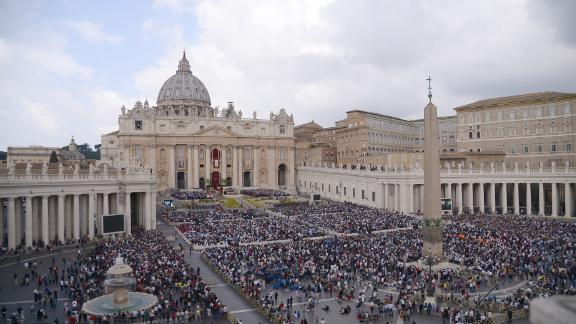 Now playing
01:03
The outlaw origins of the Catholic Church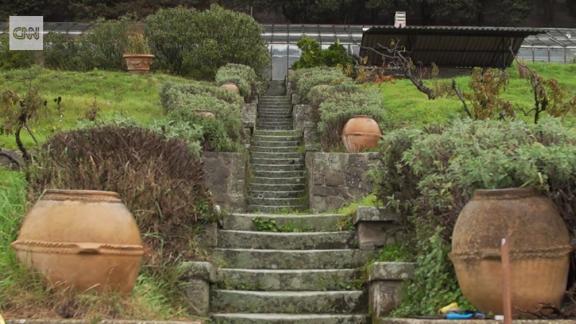 Now playing
01:59
Pope's farmer reveals pontiff's favorite food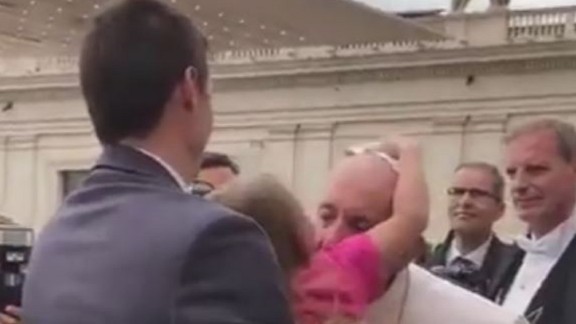 Now playing
00:46
Little girl tries to steal Pope's hat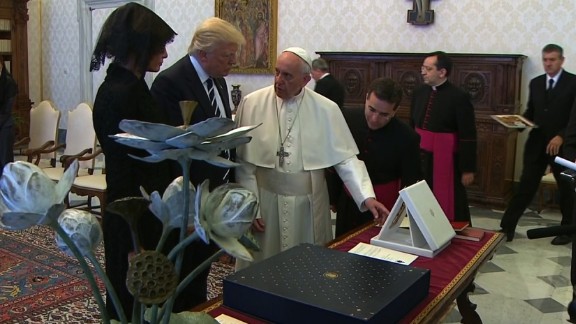 Now playing
01:20
President Trump, Pope Francis exchange gifts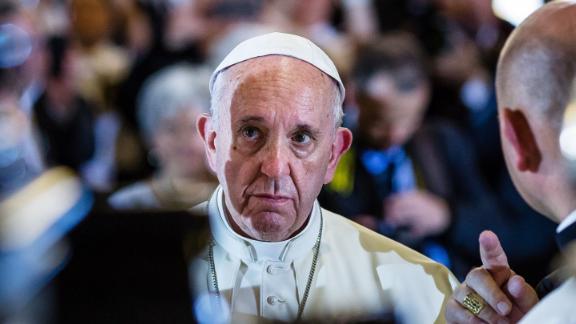 Now playing
01:05
Pope Francis' most memorable moments
Now playing
01:31
Papal etiquette when meeting the Pope
Now playing
02:01
Things Donald Trump has said about the Pope
Above the noise of photographers' cameras, it's unclear exactly what the Pope told Morales in Spanish. According to some translations it was: "That's not right;" to others: "I didn't know that."