Editor's Note: CNN columnist John D. Sutter is reporting on a tiny number – 2 degrees – that may have a huge effect on the future. He'd like your help. Subscribe to the "2 degrees" newsletter or follow him on Facebook, Twitter and Instagram. He's jdsutter on Snapchat. You can shape this coverage.
Story highlights
John Sutter: Climate change is real, but the United States can't leave climate skeptics behind
Sutter is traveling to Oklahoma this week to talk with them for CNN's Two° series
When it comes to climate change, they're the elephants in the room: the climate skeptics, or the 18% of the American public that doesn't believe climate change is actually happening.
As a person who writes about climate change for CNN, I hear from them (from you?) an awful lot. Skeptics clog up my e-mail, flood the comments sections of my columns in the Two° series, overrun Facebook chats and, at times, make my Twitter feed feel like a firing range.
To be completely honest, I'm tempted to ignore the skeptics. Climate change is real and very likely is caused by humans – as 97% of climate scientists will tell you. Why engage in this "debate" any longer? Why not move on?
Two°: You're making this island disappear
Many people who study climate change take that view.
"Polls show most people get it, overall, so I think we need to shift the conversation to solutions," said Naomi Oreskes, a professor of the history of science at Harvard University and author of "Merchants of Doubt," about industry efforts to mislead the public on climate change. "Fussing about (honest) skeptics seems to me to be basically barking up the wrong tree."
Or here's a view that's bleaker: "Engagement of so-called skeptics is ill-advised," Stephan Lewandowsky, a psychology professor at the University of Bristol in the United Kingdom told me recently. "It is a hopeless task to try to talk to them and change their minds."
Hopelessly ill-advised, huh?
Well, I guess I'm about to embark on a hopelessly ill-advised journey.
Two°: How to help save the Marshall Islands
For the next week or so, I'll be in Woodward County, Oklahoma, which, according to polling data from the Yale Project on Climate Change Communication, is one of the places in the United States most skeptical of climate change's existence.
Only 51% of the 22,000 people in Woodward County believe climate change is real, according to the data, and 30% of people say the climate is NOT changing. That second percentage is the highest rate of any county in the United States, tied with six other places: Trimble County, Kentucky; Platte County, Wyoming; Beaver County, Utah; Dewey County, Oklahoma; Morgan County, Utah; and Rogers County, Oklahoma.
For comparison, only 4% of people in Washington, D.C., say climate change is bunk.
A larger percentage of people, both in Woodward County and nationally, believe climate change may be happening but isn't influenced by human emissions of fossil fuels. Again, this is a view that is refuted by nearly all climate scientists, who say it is "very likely" we're to blame.
It would be far easier to pretend climate skepticism doesn't exist in the United States – but that also would be untrue. My hunch – and my hope – is that by talking with skeptics, and by honestly listening to their life stories and points of view, there will be something to learn about how we can move on as a country together. I'm a person who believes swift action is needed to blunt the potentially devastating effects of climate change. But I also understand that not everyone sees it that way. I'm genuinely curious to try to understand how the "other side" thinks.
Readers of CNN's Two° series prompted this expedition when many of them asked in a Facebook chat why so many people don't believe in climate science and what to do about it. "How do we converse with the naysayers?" is how one reader phrased it.
Island poet: 'What a difference a few degrees can make'
It's a great question, and I'm not sure I have the answer. I figure I do know how to converse with climate skeptics, in part because I'm from Oklahoma, which is one of the most climate-skeptical states. But I'm not sure I know how to convert them or that trying to would be effective.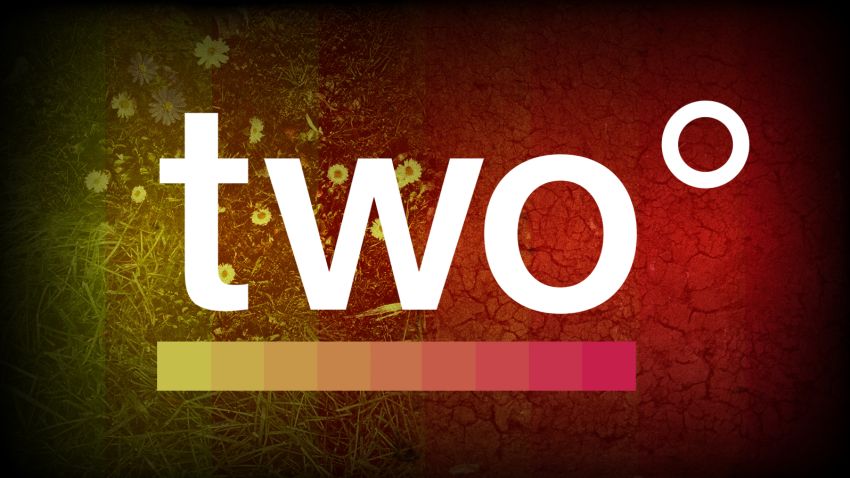 2 degrees Celsius: A critical number for climate change
My goal, instead, is to understand where they're coming from – to lend an open, honest ear, to hear their stories, and to get a better sense of why this issue continues to divide too many of us.
I'll report back soon.
If you want to follow along in real-time, consider adding me on Snapchat – I'm jdsutter – or subscribing to the Two° newsletter. I'm reporting on what 2 degrees Celsius of warming, which international policymakers regard as a dangerous threshold, would mean for the future of the planet and how we collectively can make sure the world doesn't cross that mark.