In a historic 5-4 ruling, the Supreme Court of the United States struck down same-sex marriage bans across the country.
Justice Anthony Kennedy voted to affirm that same-sex marriage is a right along with the other four liberal justices and read the Court's opinion.
Chief Justice Johns Roberts dissented, along with Justice Clarence Thomas, Justice Samuel Alito and Justice Antonin Scalia each wrote their own dissenting opinion.
Read the Supreme Court's full decision
Here are some highlights from the Court's opinion, as read by Kennedy:
1. "No union is more profound than marriage, for it embodies the highest ideals of love, fidelity, devotion, sacrifice and family. In forming a marital union, two people become something greater than they once were."
2. "The nature of marriage is that, through its enduring bond, two persons together can find other freedoms, such as expression, intimacy, and spirituality. This is true for all persons, whatever their sexual orientation."
3. "It would misunderstand these men and women to say they disrespect the idea of marriage. Their plea is that they do respect it, respect it so deeply that they seek to find its fulfillment for themselves. Their hope is not to be condemned to live in loneliness, excluded from one of civilization's oldest institutions. They ask for equal dignity in the eyes of the law. The Constitution grants them that right
4. "The right of same-sex couples to marry that is part of the liberty promised by the Fourteenth Amendment is derived, too, from that Amendment's guarantee of the equal protection of the laws."
READ: Supreme Court rules in favor of same-sex marriage
A key theme for Kennedy is how marriage impacts children:
5. "A third basis for protecting the right to marry is that it safeguards children and families and thus draws meaning from related rights of childrearing, procreation, and education."
6. "As all parties agree, many same-sex couples provide loving and nurturing homes to their children, whether biological or adopted. And hundreds of thousands of children are presently being raised by such couples."
7. "Without the recognition, stability, and predictability marriage offers, their children suffer the stigma of knowing their families are somehow lesser. They also suffer the significant material costs of being raised by unmarried parents, relegated through no fault of their own to a more difficult and uncertain family life. The marriage laws at issue here thus harm and humiliate the children of same-sex couples."
8. "This does not mean that the right to marry is less meaningful for those who do not or cannot have children. Precedent protects the right of a married couple not to procreate, so the right to marry cannot be conditioned on the capacity or commitment to procreate."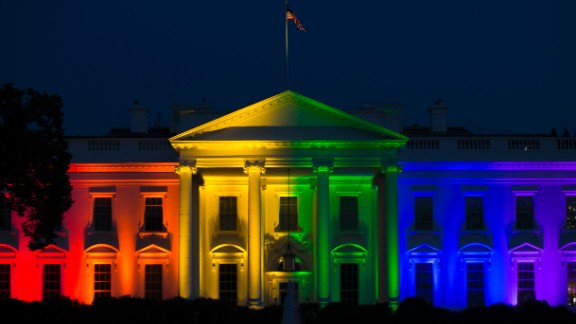 Photos: U.S. reacts to same-sex marriage ruling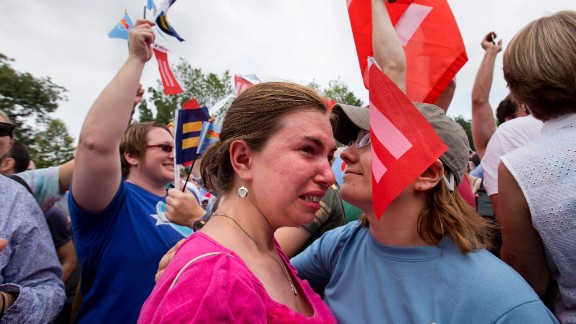 Photos: U.S. reacts to same-sex marriage ruling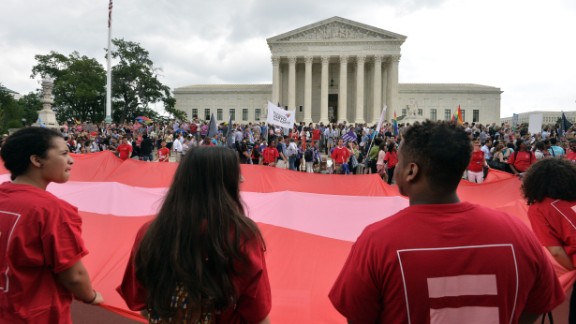 Photos: U.S. reacts to same-sex marriage ruling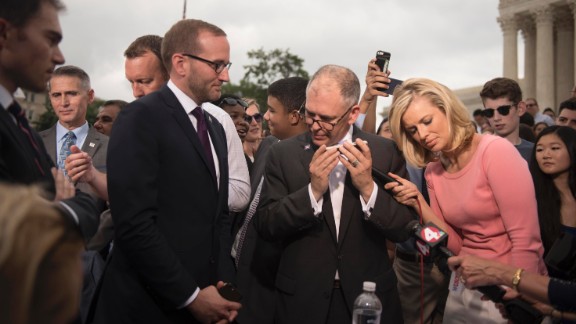 Photos: U.S. reacts to same-sex marriage ruling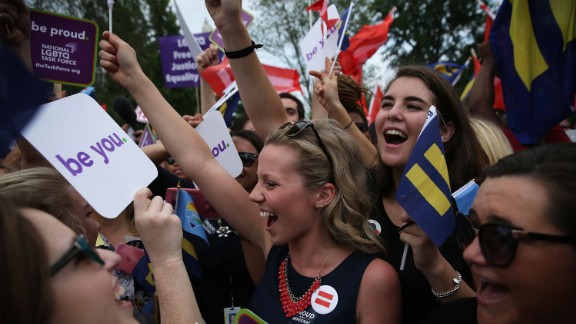 Photos: U.S. reacts to same-sex marriage ruling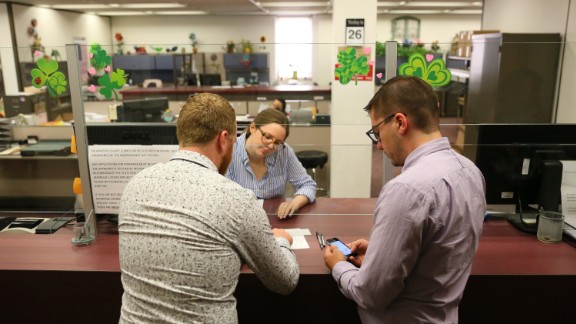 Photos: U.S. reacts to same-sex marriage ruling