Story highlights
Some GOP candidates express support for flag's removal Monday, following Gov. Nikki Haley's lead
Dean Obeidallah: GOP candidates fear political fallout for voicing opinions
Editor's Note: Dean Obeidallah, a former attorney, is the host of SiriusXM's weekly program "The Dean Obeidallah Show." He is a columnist for The Daily Beast and editor of the politics blog The Dean's Report. He's also the co-director of the documentary "The Muslims Are Coming!" Follow him on Twitter: @TheDeansreport. The opinions expressed in this commentary are solely those of the author.
(CNN) —
Until South Carolina Gov. Nikki Haley called for the removal of the Confederate flag from the statehouse grounds on Monday, the leading 2016 GOP presidential candidates refused to do the same.
Why? Most claimed it was an issue for the people of South Carolina. Conversely, many of these same candidates had no qualms chiming in with their support of "religious liberty" laws in other states, such as Indiana, that played well with their base.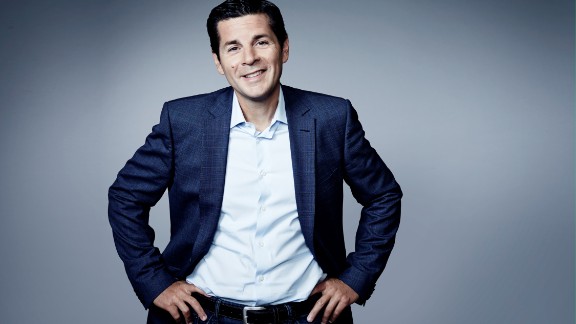 Over the weekend we saw a lack of courage from the 2016 GOP presidential field. On Sunday, former Arkansas Gov. Mike Huckabee refused to call for the removal of the Confederate flag, instead commenting that it's an "issue for the people of South Carolina." Former Pennsylvania Sen. Rick Santorum echoed Huckabee's sentiments.
Texas Sen. Ted Cruz further declared that South Carolinians don't need "people from outside of the state coming in and dictating how they should resolve it."
Even Jeb Bush, who ordered the Confederate flag to be removed from the Florida state capitol grounds in 2001 when he was governor there, refused Saturday to call for South Carolina to follow suit. Instead, he called this a "sensitive time," and said he hoped the people of the state would "do the right thing."
And Wisconsin Gov. Scott Walker, who is expected to announce his formal entry into the presidential race in July and is third in the polls, on Saturday also deferred to local officials in South Carolina to have a "healthy debate" on the issue. Walker even went further, adding that, "Before I or anyone else weighs in" on the flag issue, we should wait a week or two to "honor the dead."
Well, all that changed on Monday after Haley's call for the flag to be taken down. Walker no longer had to wait for weeks to express his views. Instead, he immediately tweeted he was "glad" Haley called for the Confederate flag to come down, stating, "I support her decision."
We saw similar praise from Bush, former Texas Gov. Rick Perry, Ohio Gov. John Kasich and Huckabee. Also, South Carolina Sen. Lindsey Graham, who is running for president, stood beside Haley at the press conference Monday in a show of support.
Yet we still haven't seen a change in reaction from other leading Republican presidential candidates such as Cruz or Florida Sen. Marco Rubio, who co-sponsored legislation when he was a member of the Florida state legislature to keep the Confederate flag flying on the statehouse's grounds. Rubio said Saturday that he is also leaving the decision to the people of South Carolina, and on Monday applauded Haley "for her leadership at this difficult time" while continuing to avoid giving his own opinion.
So why have some of these Republicans changed their position? Simple – they feared the political fallout, and Haley's announcement offered them cover. Keep in mind that South Carolina is an important state in the GOP primaries, with its primary less than two weeks after the nation's first primary contest in New Hampshire.
And in this decidedly "red" state, a November 2014 poll found that 61% of South Carolina residents support flying the flag, with the racial breakdown unsurprisingly being 73% of whites in favor and 61% of blacks opposed. (A 2013 national poll found that 56% of Republicans responded that the flag was not about racism, but "Southern pride.")
These candidates are also undoubtedly aware of what happened to Republican David Beasley, the last South Carolina governor to call for the removal of the flag. He did so in late 1996 after a series of racial incidents in the state, including arsonists intentionally burning down black churches. Beasley lost his 1998 re-election, with many attributing the loss in part to his advocating for the removal of the Confederate flag. This may explain why some of the GOP candidates have still remained silent.
And let's be blunt, as The New York Times reported Monday, there has been a history of an alliance between some (not all) parts of the GOP in the South and groups that promote "white primacy." This doesn't mean Republican candidates in past years who solicited or accepted support from these groups are racist, but it at least appears they have sought the votes and financial backing of these far right groups.
That is why we saw Rep. Steve Scalise – the third highest-ranking member in the House of Representatives – speak to a Louisiana white supremacist group in 2002 when seeking election to Congress. And Earl Holt III, the leader of the white supremacist group "The Council of Conservative Citizens" that the Charleston shooter Dylann Roof cited in his manifesto, has donated over $50,000 to Republican candidates in recent years. (Holt's contributions to Ted Cruz, Rick Santorum and Rand Paul are either being returned or donated to charity.)
Notable Republicans have even addressed Holt's organization in the past, including former Republican Sen. Trent Lott and Huckabee.
To be fair, in the past Democrats, too, have appealed to their own racist partisans. In the 1960s, many Southern Democrats, such as former South Carolina Sen. Strom Thurmond, opposed the 1964 Civil Rights Act.
And keep in mind that the Confederate flag was also first raised on the South Carolina state capitol in 1962 under Democratic Gov. Fritz Hollings in defiance of the civil rights movement.
The removal of the Confederate flag is not a slam-dunk, given that it requires two-thirds of the South Carolina legislature's votes to pass. Let's hope the entire 2016 presidential field will show the same leadership as Haley and passionately make the case for why the Confederate flag – along with the mentality that supports it – should only be found in a museum, along with other relics of a time that has long passed.
Follow us on Twitter @CNNOpinion.
Join us on Facebook.com/CNNOpinion.