Story highlights
Joyce Mitchell admits smuggling saw blades in frozen meat she passed to a guard, source says
DNA and boots discovered left behind in a burglarized cabin in upstate New York
Joyce Mitchell refused to participate with the prisoners in harming her husband, Lyle Mitchell said
Cadyville, New York
CNN
—
For months before a pair of convicted murderers made their brazen escape from the Clinton Correctional Facility, prison tailor Joyce Mitchell used baked goods to win favors for Richard Matt and David Sweat, going so far as to ask prison officials to move the inmates' cells next to each other, a law enforcement official told CNN on Tuesday.
Among the apparent favors: asking one guard to pass frozen hamburger meat to Matt, bypassing the prison's metal detector in a violation of policy, according to the source.
Mitchell, who has been charged with aiding the escapees, has admitted she smuggled hacksaw blades into the meat, the official said. Gene Palmer, the guard on the honor block where Matt and Sweat were housed, was unaware of the meat's contents when he was asked to get it to Matt, according to Palmer's attorney Andrew Brockway, who says his client was conned by Mitchell. Palmer is now on paid leave.
At the time of their escape, Matt and Sweat were housed next to each other on the prison's honor block, which awarded inmates who showed good behavior special privileges such as having hot plates and refrigerators in their cells.
Matt, 48, and Sweat, 35, cut holes through steel cell walls, then shimmied along catwalks and through pipes before emerging from a manhole outside the prison gates and disappearing June 6.
Accused of helping the fugitives by supplying the blades, chisels, a punch and a drill bit, Mitchell is in jail and has pleaded not guilty. Her attorney did not respond to requests for comment Tuesday.
A spokeswoman for the Department of Corrections said Tuesday there were "a number of ongoing probes" into how the pair escaped, but she wouldn't comment on the details of those investigations.
Prison escape puts staff-inmate relationships in the spotlight
Cabin break-in; DNA discovery
The new revelations come as law enforcement officials chase the most promising lead yet in the manhunt for the pair. DNA from Matt and Sweat was found in a burglarized cabin not far from where the convicted murders broke out more than two weeks ago, a law enforcement source told CNN.
Personal items, including boots, were discovered Saturday inside the cabin in Mountain View, some 20 miles west of the prison, another law enforcement source briefed on the investigation told CNN's Deborah Feyerick.
The items left behind, and the manner in which they were left, suggest the pair were surprised and left in a hurry, according to the source.
The boots left in the cabin suggest one of the fugitives may be barefoot, the source said, possibly hindering his ability to move through the dense brush. But there may have been other boots and shoes in the cabin that were taken by the pair.
Authorities are combing the area near the cabin.
The discovery re-energized the search, now in its 18th day.
Franklin County Sheriff Kevin Mulverhill told CNN that the search area is about the size of the town of Bellmont, New York, which is about 170 square miles. Authorities have flooded the area with helicopters, cruisers and all-terrain vehicles. As many as 1,000 people are working the search.
"It's very rough terrain," said Mulverhill. "It's not easy to get to, it's not easy to traverse."
Officials are also concerned that the escapees may break in to another one of the seasonal cabins, many used by hunters, and steal weapons.
Corrections officer used killers as 'sources'
Palmer is a 28-year veteran of Clinton Correctional Facility and is cooperating fully with the investigation, Brockway told CNN.
Palmer knew Matt and Sweat for years at the prison and had received a painting done by Matt, Brockway said. But he wasn't aware the inmates were planning an escape, the attorney stressed.
Palmer used Matt and Sweat as "sources" for information that he would "use to ensure the safety of his co-workers and of the facility, and of other inmates," Brockway told CNN.
"He wants these two individuals to be caught, and anything that he can do to help law enforcement do their job, he's willing to cooperate," Brockway said Monday.
Tailor's husband says he was target
Meanwhile Tuesday, the husband of Joyce Mitchell spoke for the first time publicly on his wife's role in the inmates' escape, detailing the alleged plot to kill him.
Lyle Mitchell told NBC's "Today" show that Joyce Mitchell revealed the prisoners' alleged plan to harm him him shortly after their escape. Matt allegedly told Joyce he would give her pills that would knock her husband out, so she would have no problem leaving their home to come meet him.
"She told me that Matt wanted her to pick him up," Lyle Mitchell said. But Joyce Mitchell refused to drug her husband, so the convicts got tough on her, she told him. "(Matt) started threatening her, (saying) someone inside the facility was going to do something to me, to harm me, or kill me, or somebody outside of the jail, if she didn't stay with this," Lyle Mitchell told NBC's Matt Lauer in an exclusive interview that aired Tuesday.
But not staying with the plan is precisely what authorities say happened: Joyce Mitchell didn't show up for the planned rendezvous with Matt and Sweat on June 6. Instead, she checked herself into a hospital with panic attacks. "I was in over my head," Lyle Mitchell said his wife told him. "She said she loved me but she was in too deep."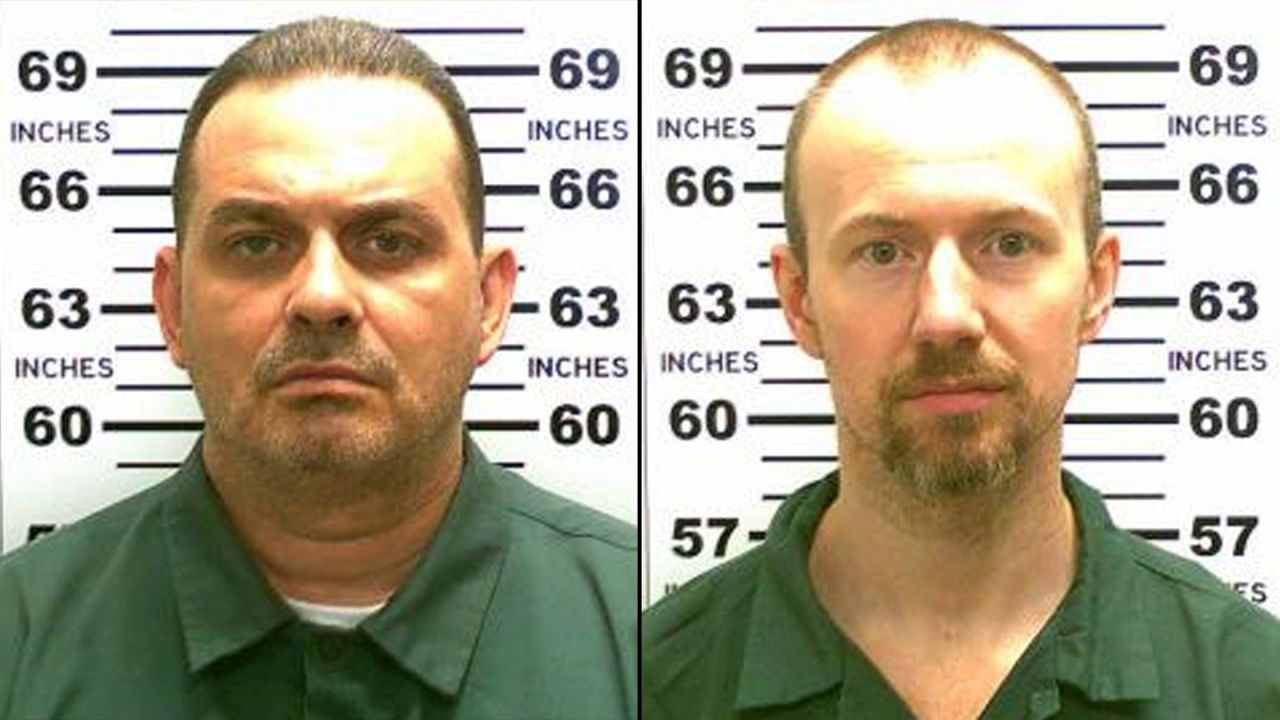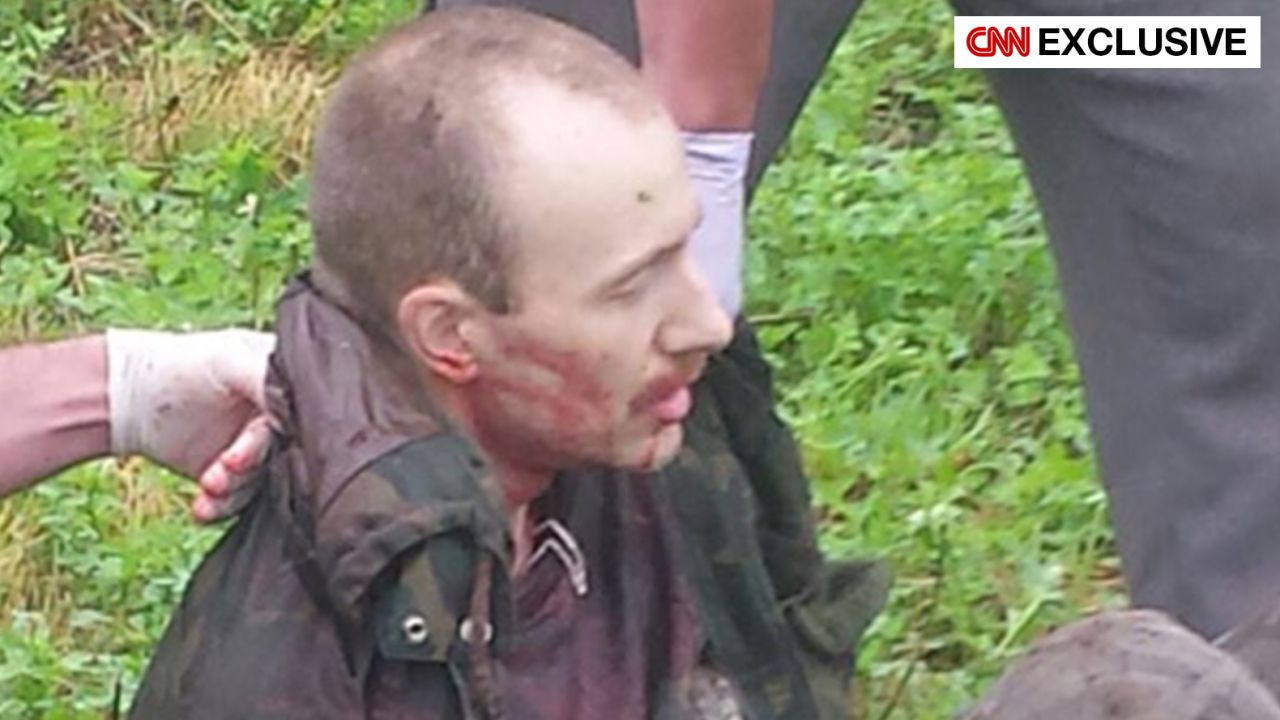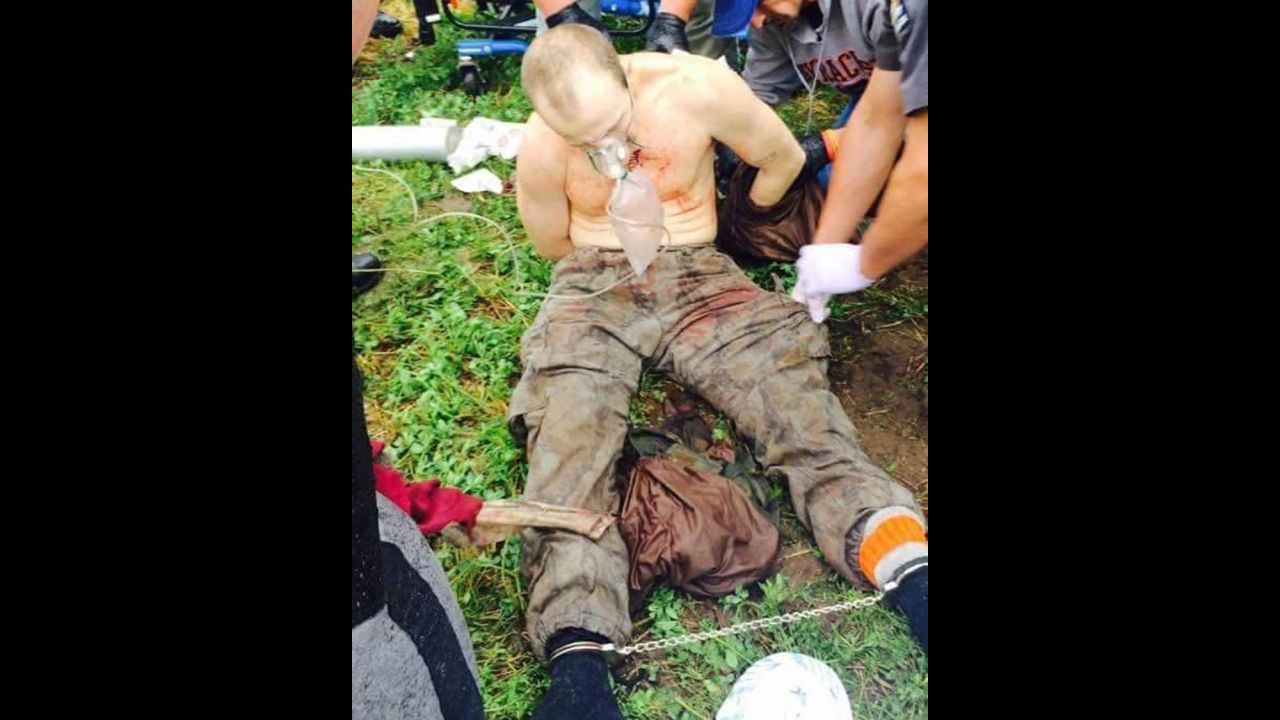 Manhunt for escaped New York prisoners
Had she kept the date, she'd be dead now, Lyle Mitchell believes. And he might be, too.
He still loves his wife, though he's mad at her, Mitchell said. But support her? "As of right now, I don't know what to think," he said.
Both of the Mitchells worked at the prison in its tailoring block, and investigators said Joyce Mitchell, 51, had a sexual relationship with Matt. Lyle Mitchell didn't know about that relationship, Clinton County District Attorney Andrew Wylie said.
Lyle Mitchell told NBC that his wife swore on her son's life that she "never, ever" had sex with either of the convicts.
Escapees added to U.S. marshals' most wanted list
Opinion: What will happen to the prison tailor?
CNN's Jason Carroll reported from Cadyville and Shimon Prokupecz from New York. Steve Almasy wrote this report from Atlanta. CNN's Jethro Mullen, Ben Brumfield, Gary Tuchman, Sara Ganim, Linh Tran, Alexandra Field, Carolyn Sung, David Shortell, Evan Perez and Poppy Harlow contributed to this report.