Story highlights
Raul Reyes: Police brutality toward Latinos gets little media coverage
There's little pressure on authorities to be accountable in killings of Latinos, he says
Reyes: Latinos deserve justice and due process under the law
Editor's Note: Raul A. Reyes is an attorney and member of the USA Today board of contributors. Follow him on Twitter @RaulAReyes. The opinions expressed in this commentary are solely those of the author.
(CNN) —
Last week, The Guardian took a sobering look at the shootings of Latinos by police. Their reporters investigated the case of Amilcar Perez-Lopez, 20, an undocumented immigrant from Guatemala whom two plainclothed, San Francisco police officers shot and killed on February 26. Police allege that Perez-Lopez lunged at them with a knife, while The Guardian's reporting and other eyewitness testimony suggest the young man was running away from the officers when they shot him.
While the details surrounding Perez-Lopez's death remain in dispute, the reality is that killings of Latinos by police seem to occur in a vacuum. They do not tend to generate widespread outrage among the public, nor do they seem to draw ongoing national media coverage. Despite the public's apparent lack of awareness, there is no shortage of such killings. So the question is: Do Latino lives matter?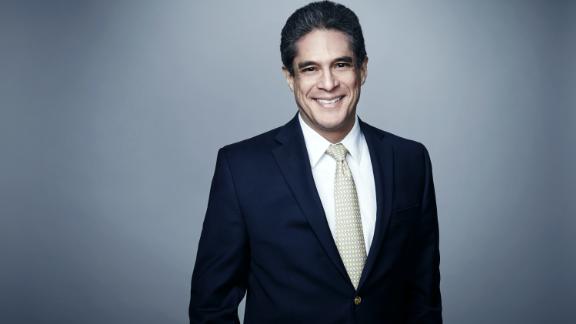 CNN
The use of lethal force by police is a prevalent issue in Latino communities. Last year, the Center on Juvenile and Criminal Justice noted that the number of Latino victims of police killings is 30% above average, and at 1.9 times the rate of whites. The Guardian also found that 25% of the Latinos whom police killed in 2015 were unarmed.
Fear of the police among Hispanics is an issue, too. The W.K. Kellogg Foundation reported in November that 68% of Latinos worried that law enforcement would use excessive force against them.
But police killings of Latinos rarely resonate with the broader public. On February 10, three police officers shot at Antonio Zambrano-Montes, 35, of Pasco, Washington, 17 times – two of the bullets hitting him – after he allegedly threw rocks into traffic and at police. Police said they shot at Zambrano after voice commands failed and two officers were hit by rocks.
Zambrano's death initially prompted news outlets from The Seattle Times to Fusion to The New York Times to draw comparisons to the Ferguson, Missouri, shooting of Michael Brown. Like Ferguson, Pasco is a majority-minority city, with a population about 56% Hispanic, according to 2010 census data.
Some witnesses even captured Zambrano's death on video; one recording of the shooting has more than 2 million views on YouTube. Still, most people have probably never heard of Zambrano. How can people be outraged over a case that few of us know about?
The lack of media attention on Zambrano's death is especially troubling when we consider the aftermath of the deaths of Walter Scott, 50, in South Carolina and Freddie Gray, 25, in Baltimore. They both died at the hands of law enforcement after Zambrano – April 4 and April 19, respectively – but unlike him, their names have become national symbols of police brutality. The officers involved in their respective cases have already either been fired or suspended and charged with a crime. Meanwhile, Latinos in Pasco are still waiting for a report on Zambrano's death, nearly four months after it happened.
Sadly, Zambrano represents only one of many incidents of police killings of Latinos. Rubén García Villalpando, 31, was unarmed when a Grapevine, Texas, police officer shot him twice in the chest in Euless, Texas, on February 20. Two police officers also reportedly killed 17-year-old Jessica Hernandez, who was unarmed, in Denver on January 26. "Despite smatterings of national press, none of these three cases received sustained coverage," The Guardian noted.
It is not easy to pinpoint why police shootings of Latinos do not draw more media attention. One likely factor is that our country is used to thinking of police brutality in terms of a black versus white narrative, which leaves Latinos out. Perhaps news outlets see a Hispanic surname and decide the story is best left to Univision or Telemundo. Or maybe when victims are immigrants or undocumented, it is easier to overlook them.
None of these possibilities are valid reasons for accepting the status quo. The Guardian's reporting on Perez-Lopez's death is both timely and necessary. Without consistent media coverage of police shootings of Latinos, there is little pressure on local authorities to hold themselves accountable.
Sure, some of these situations might not be clear-cut: A victim's mental health issues, alleged substance abuse or immigration status could all complicate a case. That's why it is vital to know the details of what occurred – so police can review their policies and procedures surrounding the use of lethal force. Even in cases where a person may be undocumented, he or she still deserve due process and justice under the law. Our belief in the presumption of innocence and the principle that all men are created equal demands nothing less.
Hispanics deserve to live and work in communities where the police treat them with fairness and respect. Latino lives do matter – and ought to matter just as much as those of other Americans.
Follow us on Twitter @CNNOpinion.
Join us on Facebook.com/CNNOpinion.