There are growing pains for the newest generation of civil rights activists.
Groups that sprouted up in response to a string of police killings of black Americans – grabbing the nation's attention with hashtags like #BlackLivesMatter, #BaltimoreUprising and #BlackSpring – are beginning to grapple with the more mundane challenges that come along with success.
One of the chief issues they're confronting: money.
Donations to many of these groups have come from far and wide including the hip hop moguls Jay Z and Beyonce, who quietly donated tens of thousands of dollars to a bail fund for the Baltimore chapter of #BlackLivesMatter to release protesters from jail.
READ: In Baltimore, allegations of police doing less as drugs are rampant
While activists praised the Carters for their contribution, less star-studded sources of funding have also begun to turn their attention to the cause, including the Ford Foundation and Resource Generation, an organization of wealthy people under 35 who support progressive movements.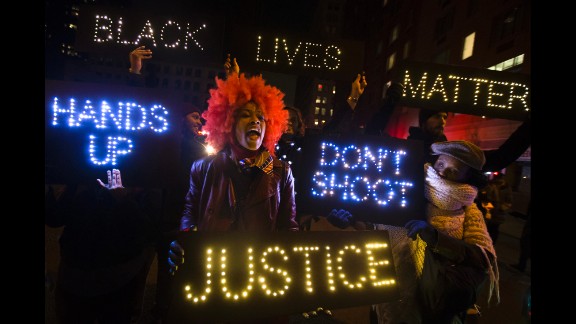 Photos: 'Black lives matter' protests