The co-pilot in the Germanwings crash was once suicidal. The backlash against Indiana's "religious freedom" law grows. And "The Daily Show" gets a new host.
Sitting in. Voting through. Running out. It's Thursday, and here are the 5 things you need to know to Get Up to Speed and Out the Door.
IRAN
Revealed: Iran is flexing some military muscle. Yesterday it broadcast pictures from underground missile bases, buried deep inside a mountain. This comes after state media in the country reported that Iran had test-fired new long-range ballistic missiles. That's a likely violation of a U.N. resolution, but not of the new Iran nuclear deal, because the deal's not in effect yet.
ISRAEL VIOLENCE
Chaos: It's a disturbing trend. Young Palestinians stab people and police officers, seemingly at random before being killed by Israeli police. It's a trend that's played itself out repeatedly over the past few days, and yesterday was no exception. A man dressed in combat fatigues and armed with a knife lunged at police after they approached him. Police shot him dead. This follows an incident Saturday where Israeli police killed two Palestinians who also stabbed officers and others. Police are baffled by the attacks, but Mideast experts think the attackers were radicalized online. In response to the chaos, Israel shut down access to some Palestinian neighborhoods by setting up checkpoints. More police are also visible on the streets.
CALIFORNIA OIL SPILL
Progress: ISIS can't always hold what it captures. Their victories grab headlines, but Iraqi forces and coalition airstrikes are eating into the extremists' territory. Over the weekend, Iraqis took back the country's largest refinery in Baiji from ISIS. A week earlier, the terror group purported to be holding part of it and posted photos to back up its claim. ISIS took a big one on the chin in the north as well, as Kurdish Peshmerga soldiers cleared 32 square miles of territory ISIS previously held.
SOUTH CHINA SEA
'Please go away': That's what the Chinese navy told a U.S. surveillance plane yesterday, as the plane flew over islands in the South China Sea that China is using to extend its zone of influence. The series of man-made islands and the massive Chinese military build-up on them have alarmed the Pentagon, which is carrying out the surveillance flights in order to make clear the U.S. does not recognize China's territorial claims. The Chinese navy issued eight warnings to the plane; the American pilots told them the plane was flying through international airspace.
WOMEN'S WORLD CUP
NSA 'filibuster': Paul did it again. Two years after his 13-hour drone policy filibuster, the Kentucky senator and 2016 GOP presidential candidate took over the Senate floor yesterday afternoon to rail against the NSA. The Senate is considering reauthorizing the section of the Patriot Act that involves the NSA's bulk collection of phone metadata on millions of Americans. Paul slammed the collecting of the phone records, calling it symptomatic of a bullying, out-of-control government. Paul spoke for 10 hours, ending his unofficial "filibuster" just before midnight Eastern time.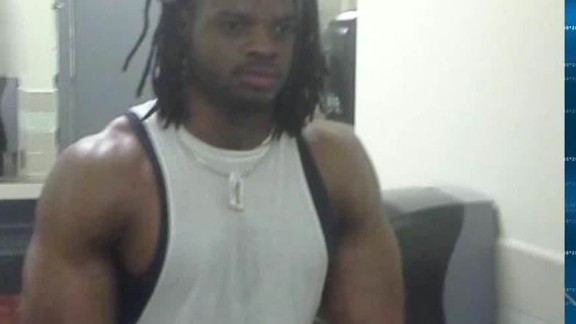 Those are your five biggies for the day. Here are a few others that are brewing and have the Internet buzzing.
Class of 2015: This Hawaii high school's graduation turns into a 10-minute dance party, with grads dancing to Taylor Swift, Bruno Mars and Michael Jackson. Hell of a lot better than listening to a speech.
Rock 'n' rap: Ed Sheeran is known for smooth, sweet songs, but on Jimmy Fallon's show, he displays other talents.
Golden touch: Best way to enjoy this music video is to touch the screen.
Cuteness alert!: Presenting animals who think they're puppies.
Another animal: A tiny hamster is "transformed" into a giant monster. Oscar-worthy special effects.