Story highlights
Four people served arrest warrants for "disturbing the peace"
Family must go to court or pay at least $500 fine
Superintendent says he wants to maintain order at ceremony
(CNN) —
Four people who cheered – allegedly excessively – for their loved ones at a high school graduation ceremony in Senatobia, Mississippi, say they've now been slapped with an excessive punishment.
Two weeks after watching her niece walk across the stage at Senatobia High School's graduation ceremony on May 21, Ursula Miller received a warrant for her arrest for disturbing the peace.
"I just called her name out. 'Lakaydra,' Just like that," Miller told CNN affiliate WREG.
Now, Miller said, she has to appear in court or could face at least a $500 fine.
Henry Walker waved a towel and yelled, "You did it baby," to his sister as he walked out of the ceremony. He is another one of the four who also received the warrant.
"It's crazy," Walker told WREG. "The fact that I might have to bond out of jail, pay court costs … for expressing my love – it's ridiculous, man."
Superintendent Jay Foster doesn't think the punishment is ridiculous at all, especially after he said he reminded audience members repeatedly to hold their applause until the end of the ceremony.
"The goal was to allow all graduates to have the privilege of hearing their name called," Foster said. So, the reminder was also printed in the program.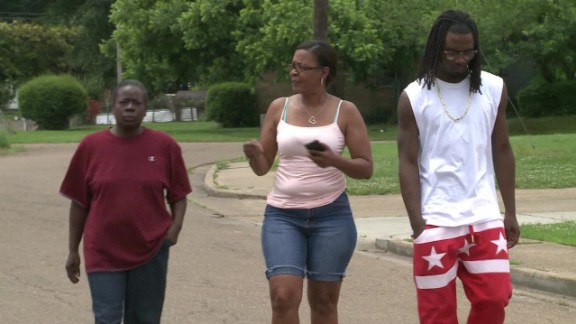 WREG
After four people disobeyed the request, Foster asked the Northwest Mississippi Community College's police chief if there was any further action he could take in light of what happened on campus where graduation was held.
Chief Zabron Davis told CNN he assisted Foster in filling out the affidavit to file charges of disturbing the peace. Foster took the affidavit to Justice Court where it was filed and where the warrants were issued, according to a release from Northwest Mississippi Community College.
The college said it will conduct a review of its role in hosting high school graduations in light of these events, Sarah Sapp, director of communications for Northwest Mississippi Community College said.
Foster, who is in his fifth year as superintendent, said when he arrived at the district, the graduation ceremony was not "conducted in a manner we were happy with."
After seeing graduates missing their names being called and audience members leaving during the ceremony and disrupting others, Foster said he began implementing changes to make things better.
Some of those initiatives including requiring anyone attending the ceremony to have a ticket.
Foster also involved police, asking officers to escort out any audience member who made an outburst.
Last year his efforts paid off, Foster said, making for "the best ceremony we've ever had."
"We want everyone to see their own loved ones graduate and hear their names called," Foster said. "When people disrupt that, it takes away from the students and their families."
Miller said she was only supporting her niece when she yelled out her name and thinks Foster has gone too far.
"I can understand they can escort me out of the graduation, but to say they going to put me in jail for it. What else are they allowed to do?"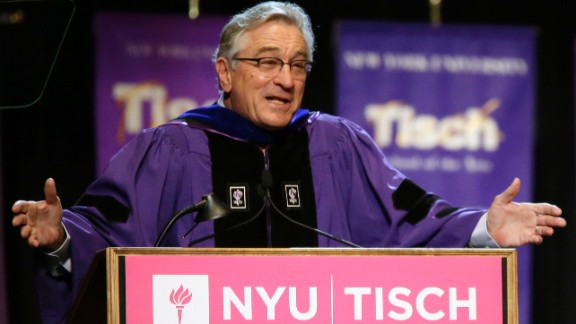 Photos: 2015's high-profile graduation speakers
Photos: 2015's high-profile graduation speakers
Photos: 2015's high-profile graduation speakers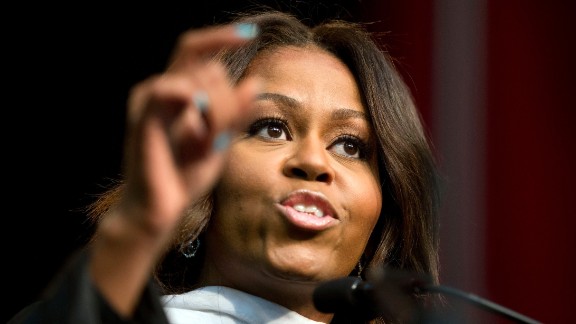 Photos: 2015's high-profile graduation speakers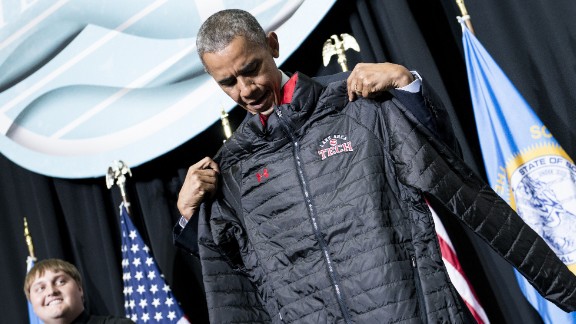 Photos: 2015's high-profile graduation speakers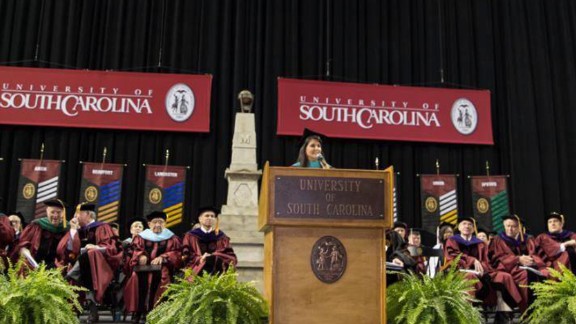 Photos: 2015's high-profile graduation speakers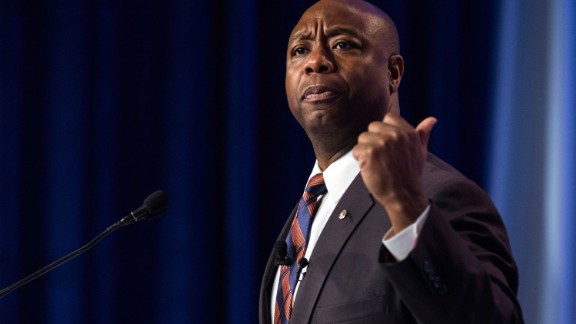 Photos: 2015's high-profile graduation speakers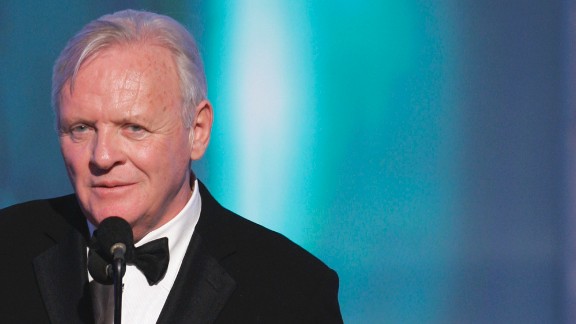 Photos: 2015's high-profile graduation speakers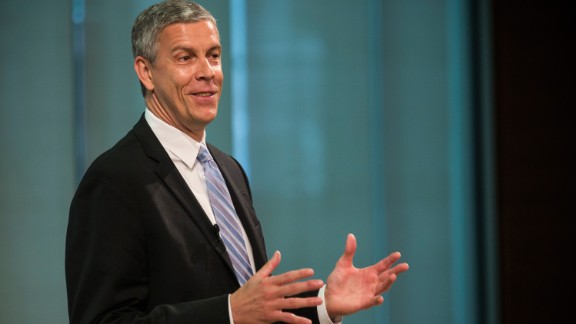 Photos: 2015's high-profile graduation speakers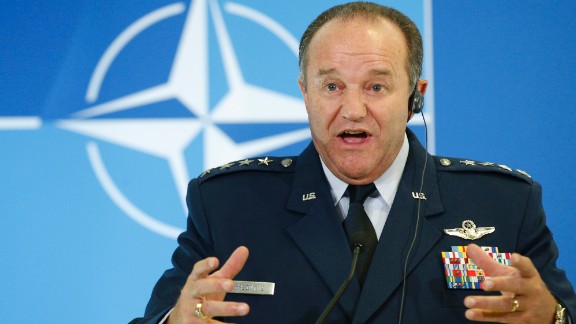 Photos: 2015's high-profile graduation speakers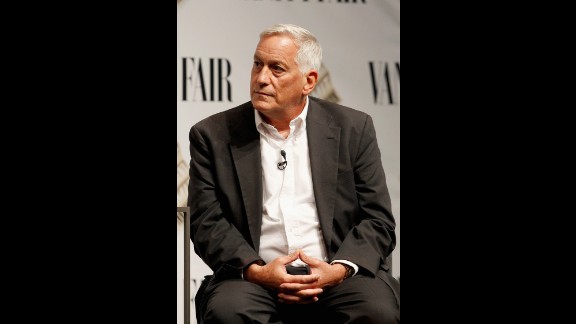 Photos: 2015's high-profile graduation speakers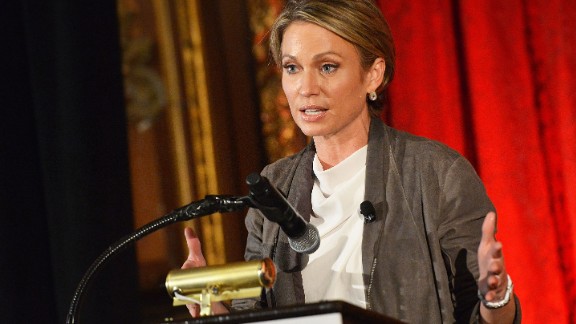 Photos: 2015's high-profile graduation speakers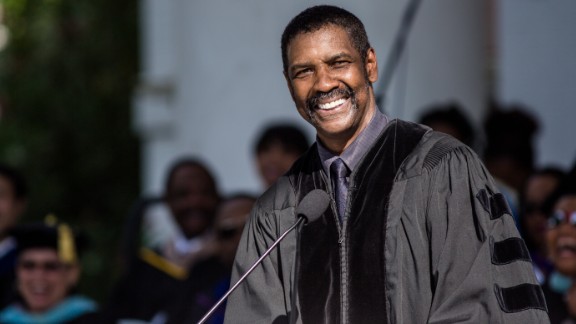 Photos: 2015's high-profile graduation speakers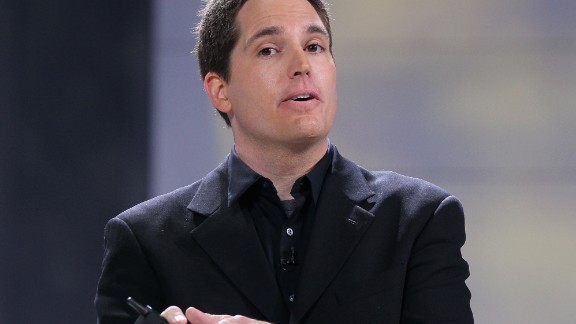 Photos: 2015's high-profile graduation speakers
Photos: 2015's high-profile graduation speakers