Story highlights
NEW: Some of the possible candidates to replace Sepp Blatter have tried before
Jordanian prince who challenged Blatter last week says he could run for presidency
"I do not feel that I have a mandate from the entire world of football," FIFA president says
FIFA President Sepp Blatter will step down as head of world soccer's governing body but only after the organization's executive committee organizes a fresh vote "for the election of my successor," he said Tuesday.
Blatter did not say when the election would be held but said it should be before the next World Congress in May 2016. It cannot be held for at least four months, according to FIFA rules, said Domenico Scala, chairman of FIFA's audit and compliance committee.
"The expectation is that this could take place anytime from December of this year to March of next year," he said.
Speaking in Zurich, Blatter said the reforms he has tried to implement over the years have not been enough.
"I felt compelled to stand for re-election, as I believed that this was the best thing for the organization. That election is over, but FIFA's challenges are not. FIFA needs a profound overhaul," he said.
He continued, "While I have a mandate from the membership of FIFA, I do not feel that I have a mandate from the entire world of football – the fans, the players, the clubs, the people who live, breathe and love football as much as we all do at FIFA."
Michel Platini, president of UEFA, European soccer's governing body, has criticized Blatter in the past and told reporters last week that he had asked Blatter to bow out of the elections. He was one of the first to react to the announcement: "It was a difficult decision, a brave decision, and the right decision."
David Gill, vice chairman of England's Football Association, which voiced its support for Blatter's opposition in last week's election, said he welcomed Blatter's resignation as "a major step forward for FIFA on the road to proper reform."
Gill, who resigned from FIFA's executive committee after Blatter was re-elected Friday, said he will consider returning to the post now that Blatter is no longer at FIFA's helm. He never formally confirmed his resignation, he said.
"I simply could not countenance serving on the FIFA executive committee alongside Mr Blatter. I respect his decision but am pleased he is standing aside and by the clear determination for real change within FIFA. This in turn allows me to reconsider my position."
Blatter won a fifth term Friday despite a week marred by arrests, investigations in the United States and Switzerland and questions about whether he was the man to rebuild FIFA's reputation.
Blatter failed to get the required 140 votes in the first round of voting to prevail. Another round of voting was called, and because Blatter would need only a simple majority to win the second, his rival, Jordan's Prince Ali bin al-Hussein, conceded.
The prince initially did not say whether he is planning to run for the seat Blatter will vacate and told CNN he was at the disposal of all of soccer's "national associations who want a change, including many of them who were afraid to do so before this day."
In a follow-up interview, he said, "I have to talk to our national associations and see how they feel about this. I think it's a bit early, but definitely, if they want me to do it, I will do it."
Asked his reaction to Blatter's annoucement, he replied, "It is the right move for Sepp Blatter, and I think we have to look to the future. … We have to bring back FIFA to being a service organization, not a company, not anything else."
Former FIFA presidential candidate Luis Figo called Tuesday a "good day for FIFA and football."
"Change is finally coming," the former Portugal star player said. "Now we should, responsibly and calmly, find a consensual solution worldwide in order to start new era of dynamism, transparency and democracy in FIFA."
Figo didn't say whether he would run again.
Possible candidates
– Jordan's Prince Ali bin al-Hussein: The 39-year-old son of the late King Hussein of Jordan has been a FIFA vice president since 2011, representing Asia. He is the president of the West Asia Football federation. In the first ballot in the recent FIFA presidential election, he only received 73 votes, and most of those likely came from European associations, after his candidacy was put forth by England.
– Michel Platini: The former French great was once an ally of Blatter, but in recent years had opposed the president on many issues. Platini, who turns 60 this month, has been the head of UEFA since 2007 and is a FIFA vice president. He was one of the all-time best players, having three times won European player of the year. Just a few years ago he appeared to be Blatter's successor – until the president announced he would run again.
– Sheikh Ahmad Al-Fahad al-Sabah: The 51-year-old member of the Kuwaiti royal family is a member of the FIFA executive committee and a prominent figure in the Olympic movement. He is president of the Association of National Olympic Committees, which oversees the hundreds of national Olympic committees. Al-Sabah has been a member of the International Olympic Committee since 1992. He is a Blatter supporter, and if he ran, could draw votes from other backers of the outgoing president.
– Michael van Praag: A key figure at UEFA and a member of the federation's executive committee. He runs the national association of the Netherlands and was a candidate earlier this year for FIFA president. He withdrew a week before the election and supported al-Hussein. Van Praag, 67, reportedly is a supporter of a two-term limit for the office.
– Issa Hayatou: He has been on the FIFA executive committee for 25 years and is the organization's senior vice president. The former top official for Cameroonian soccer, he has been the president of Africa's confederation since 1988. The 68-year-old has twice been publicly accused of taking bribes in connection with soccer events, according to media reports. He denied the allegations and was never charged. He ran for FIFA president in 2002 but lost by a large margin.
– Jerome Champagne: Another recent candidate for the office. He dropped out of the race in February when he couldn't get the support of the five national associations necessary to be on the ballot. The former diplomat was one of Blatter's chief advisers from 1999 to 2010 when he was director of international relations for FIFA. During his time there, Champagne worked closely with Blatter, tasked with overseeing improvements in relations with national associations and other international sporting bodies including the International Olympic Committee. He was let go for reasons never fully explained.
– David Ginola: His prior candidacy was considered a publicity stunt – one which lasted just weeks – by much of the media and soccer public. The Frenchman's bid was backed by Irish bookmaker Paddy Power, who has a self-confessed penchant for mischief, and Ginola reportedly was being paid £250,000 ($375,000) for his involvement. Several outlets, including the BBC, reported Tuesday night he would run again in the special election. The former player, 48, was voted player of the year in his home country's league and in England's Premier League.
Officials: Investigation continues
Blatter will continue his duties until a new president is elected, he said.
Normally, the FIFA president is elected at the organization's World Congress, the next one being scheduled in Mexico City on May 13.
Waiting until then to elect new leadership "would create unnecessary delay and I will urge the executive committee to organize an extraordinary congress for the election of my successor at the earliest opportunity."
In the meantime, not being a candidate will allow him "to focus on driving far-reaching, fundamental reforms that transcend our previous efforts. For years, we have worked hard to put in place administrative reforms, but it is plain to me that while these must continue, they are not enough."
Among those reforms are "integrity checks" for all executive committee members, term limits for the president and executive committee members, and a requirement to elect executive committee members, Blatter said.
"I have fought for these changes before and, as everyone knows, my efforts have been blocked. This time, I will succeed," Blatter said.
FIFPro, the world union for soccer players, said it welcomed Blatter's resignation because it "creates an overdue and unique opportunity to fundamentally reform the governance of football." But it insisted that the game's players are "pivotal" to any overhaul and warned, "The reform effort will fail without the direct involvement of the players."
CNNMoney: Blatter resignation surprises even some critics
Swiss authorities are questioning executive committee members as part of their probe into the 2018 and 2022 World Cup bids. Blatter is not being investigated as part of that probe, the Office of the Attorney General of Switzerland said in a statement.
Meanwhile, an investigation in the United States resulted in the FBI arresting nine FIFA officials and five corporate executives. The American investigation has targeted what one high-ranking IRS official called "the World Cup of fraud."
Blatter is not one of those arrested or facing charges by U.S. authorities, but he was among those investigated.
Asked whether the U.S. investigation had cleared Blatter, Attorney General Loretta Lynch told reporters, "I'm not able to comment further on Mr. Blatter's status." U.S. officials told CNN that the FBI corruption investigation into FIFA's president continues.
Complete coverage of the FIFA controversy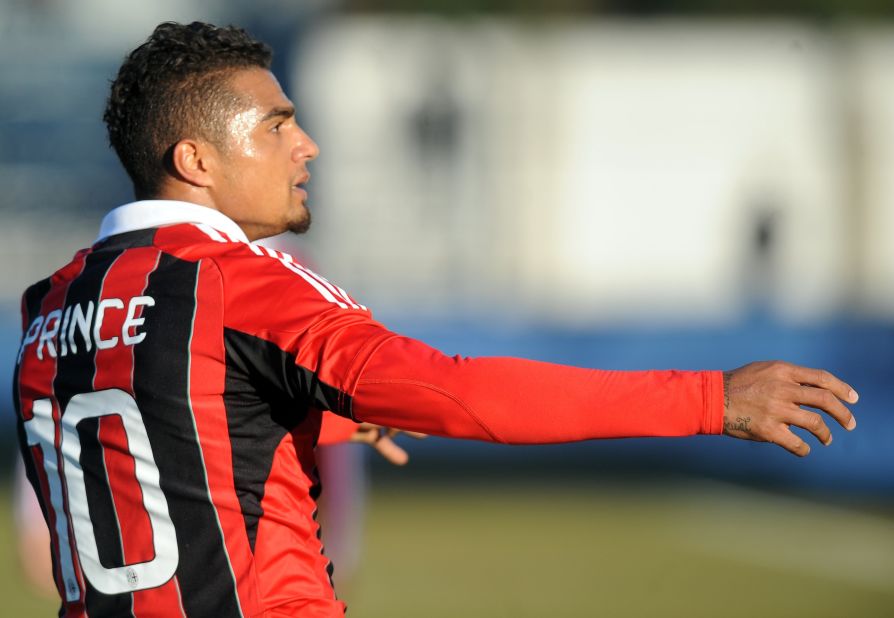 Sepp Blatter: A controversial leader
CNN's Christiane Amanpour and Steve Almasy contributed to this report.