Story highlights
NEW: The drawing does not sell, will be kept in case of a post-auction bid
It's not the first time Dr. Seuss has been accused of racism
His World War II drawings of Japanese people were racially incendiary
A California auction house is selling an early drawing by Dr. Seuss that's sure to disappoint the parents and children who adore his later work.
The 1929 color illustration for "Judge" magazine depicts a blatantly racist scenario and uses a slur to describe black people. It's being auctioned for a minimum bid of $20,000.
In the four-panel drawing titled "Cross-Section of The World's Most Prosperous Department Store," the artist depicts scenarios in which rich men can purchase items to make their lives more difficult.
These include a fly for your ointment and a monkey wrench for your machinery. The final and largest panel features a crowd of men rendered in classic blackface caricature, with dark skin and pronounced red lips, being presented to a white shopper. A sign reads: "A n—- for your woodpile."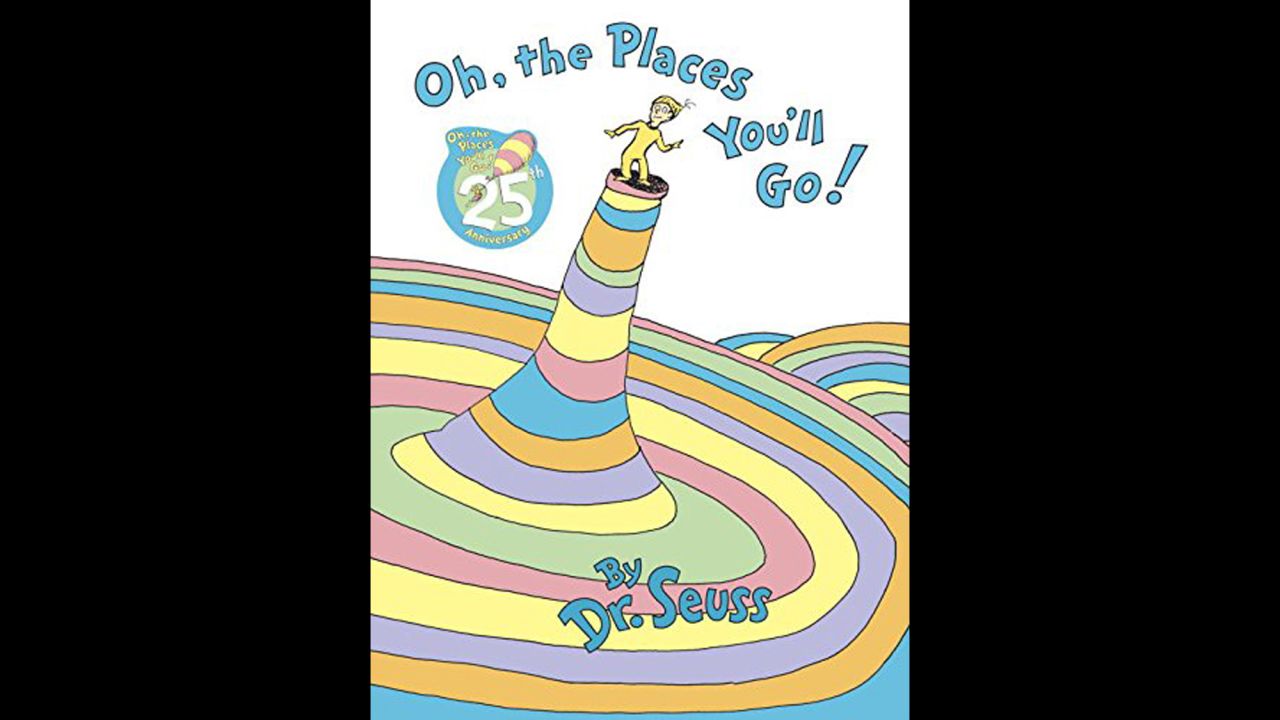 Dr. Seuss' most popular books
Merriam-Webster's dictionary defines the expression "A n—- for your woodpile" as "dated now offensive: something (as a concealed motive or obscure factor) contrary to appearances in a situation."
A request for comment from Seuss' publisher has not yet been answered. Bill Dreyer, the director and curator of The Art of Dr. Seuss, declined to comment.
There were no bids as of 8 p.m. ET Thursday and the lot was closed for bidding. The drawing will be kept for a while, in case of a post-auction bid, according to auction manager Laura Yntema.
Dr. Seuss, whose real name was Theodor Seuss Geisel, was 25 when the illustration was created. He would begin publishing his popular children's books eight years later.
The Nate D. Sanders Fine Autographs and Memorabilia website states that the illustration contains "shockingly racist content."
The auction house will not reveal the seller or the buyer unless given permission.
Dr. Seuss' history of creating offensive caricatures isn't a secret.
His World War II depictions of Japanese people have drawn criticism for their portrayal of stereotypical physical features and behaviors. The National Education Association's Asian Pacific Islander caucus objected to the use of Dr. Seuss as the figurehead for the "Read Across America" campaign in 2003.
Seuss went on to create children's books such as "Horton Hears a Who!" and "The Sneetches" that espouse messages of tolerance, which some have interpreted as an apology for his WWII propaganda.
People who grew up clinging to Dr. Seuss' wise words and singular artwork took to social media in light of the recently uncovered cartoon to express their disillusionment.
"Nooooooo!!! Not Dr Seuss?!?! Childhood retroactively blown…" wrote actress Gabrielle Union on Twitter.
Seuss, who died in 1991, is still releasing work posthumously, with his latest title coming out this summer. "What Pet Should I Get?" debuts July 28 and will be the first new, original Dr. Seuss book since "Oh, the Places You'll Go!" in 1990.
CNN's Sam Stringer contributed to this report.