Story highlights
NEW: "Any time you saw her, you couldn't help but smile," friend says
Aunt: Alyssa Ramirez's father couldn't get close to his daughter because of high water
Ramirez wrote about faith growing "through hardship (and) in a desert of tribulation"
There was nothing, it seemed, that Alyssa Renee Ramirez couldn't do.
One of those stories is the loss of Alyssa Renee Ramirez.
But Ramirez never made it home. Her car got caught up in fast-moving water, ending her short but illustrious life and leaving her classmates crestfallen.
"She was a good person," Amber Contreras told CNN affiliate WOAI, fighting back tears over the news her friend is gone. "I was like, it can't be happening."
But it did, around 2:45 a.m. (3:45 a.m. ET) Sunday, when Ramirez was about 2 miles from home. Torrential rains made it nearly impossible to see that the road ahead was inundated.
Once the teenager got stuck, her aunt Roberta Ramirez told CNN, she called 911, then called her father.
"He just told her to 'stay put, I'm on my way,'" Roberta Ramirez said. "But by the time he got there, the water was just torrential. There was such force so that even if she had gotten out of the vehicle, it probably would have carried her away."
Now, rather than getting ready for a June 5 graduation and pursuing her plans of becoming an optometrist, Ramirez will be buried Wednesday.
"Any time you saw her, you couldn't help but smile, no mater what kind of mood you were in," said Alyssa Schmidt, one of the teen's close friends. "Her love for God, as soon as you started talking to her, that was the first thing you found out, was how much she loved him and how much she wanted to live out his word."
In an online post nine days before her death, the family says, Ramirez wrote about faith growing "through hardship (and) in a desert of tribulation."
"Even though it is never pleasant to experience hardship," she said, "it teaches us to persevere and to cling to God. He will never desert us."'
Rain hammers Houston as deadly storm moves east
Live blog: Latest severe weather updates
13 killed as tornado rips Mexican border city
Ramirez is one of more than 25 people in two countries killed by the same storm system.
And 13 deaths happened in Ciudad Acuña, Mexico, a historic border city best known internationally as the setting for Robert Rodriguez's films "El Mariachi" and "Desperado," and George Strait's song "Blame it on Mexico."
It was a rare tornado that caused the most havoc in Acuña. Three children were among the dead, said Mayor Evaristo Lenin Perez, and another 200 people were injured.
Photos from the scene in Acuña, which sits right across the border from Del Rio, Texas, showed cars blown upright and leaning against homes. The twister flipped over school buses and damaged about 400 homes.
One resident, walking around the damaged area, said he saw part of a car that had been tossed to the summit of a hill.
"You can also see another truck that was flung by the wind into the side of the hill," Homero Iracheta said.
Firefighter among four killed in Oklahoma
Seven of the 13 U.S. deaths happened in Texas, including Alyssa Ramirez, officials said.
Those are in addition to six deaths in Oklahoma, including a 37-year-old man in Sapulpa and a woman in Tulsa, who died after her car hydroplaned Saturday.
In Claremore, a firefighter got swept into a storm drain while attempting a high-water rescue Sunday.
And in Blue, a tiny Oklahoma community about 10 miles east of Durant, Sandra Callicoat Swinney, 48, died when a tornado touched down and tore apart her mobile home, Bryan County Chief Investigator Nathan Calloway told CNN affiliate KXII.
"We all wish that we could report that there were no injuries, and especially no fatalities," Calloway said.
Unfortunately, that wasn't true in Calloway's native Oklahoma, in neighboring Texas or northern Mexico.
'Pure love and happiness'
Before she headed to prom his past weekend, Alyssa Ramirez spent time hanging out with friends as they flipped through their yearbooks, laughing and reminiscing about their four years in high school together.
"That was always what you got with her, was just pure love and happiness," said friend Alyssa Schmidt, who was with Ramirez at the prom.
Roberta Ramirez said her family is still coming to grips with the fact that her niece won't be able to pursue her passions, though she hopes that Alyssa Ramirez's friends continue to follow their own.
"The best way to honor her and others that have died in these terrible storms," she said, "is to do their best they can and live their own dreams."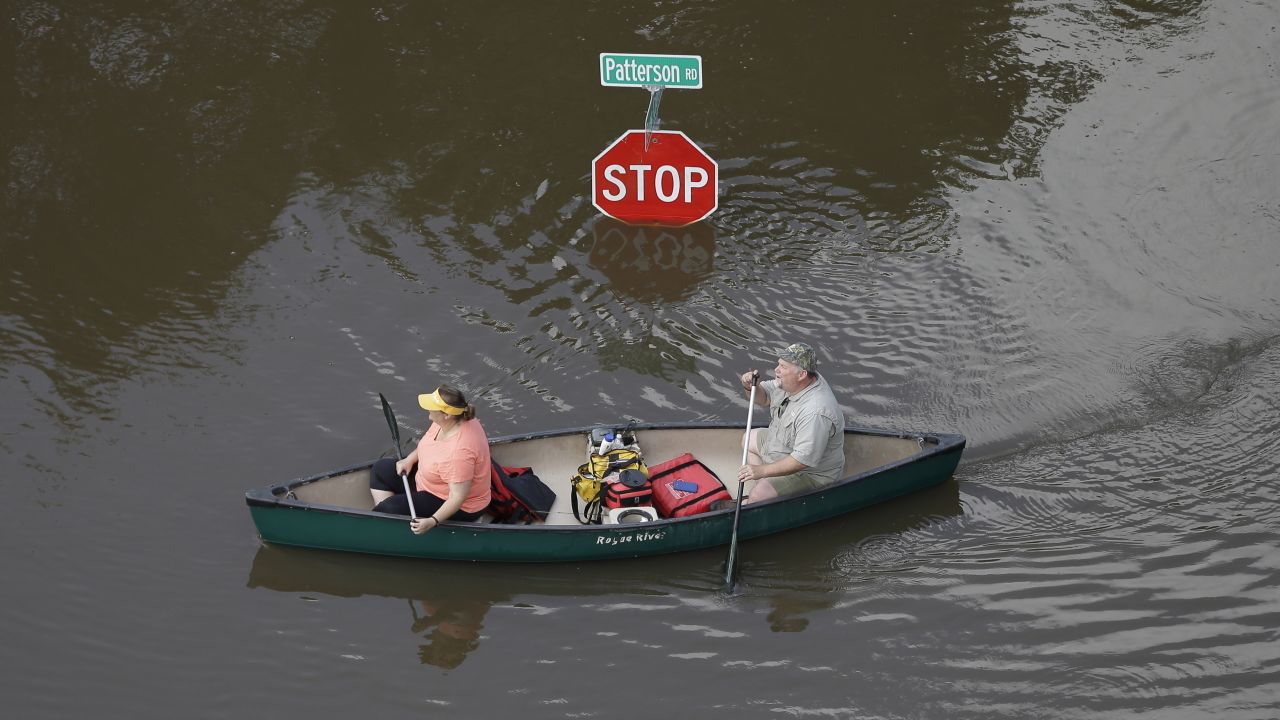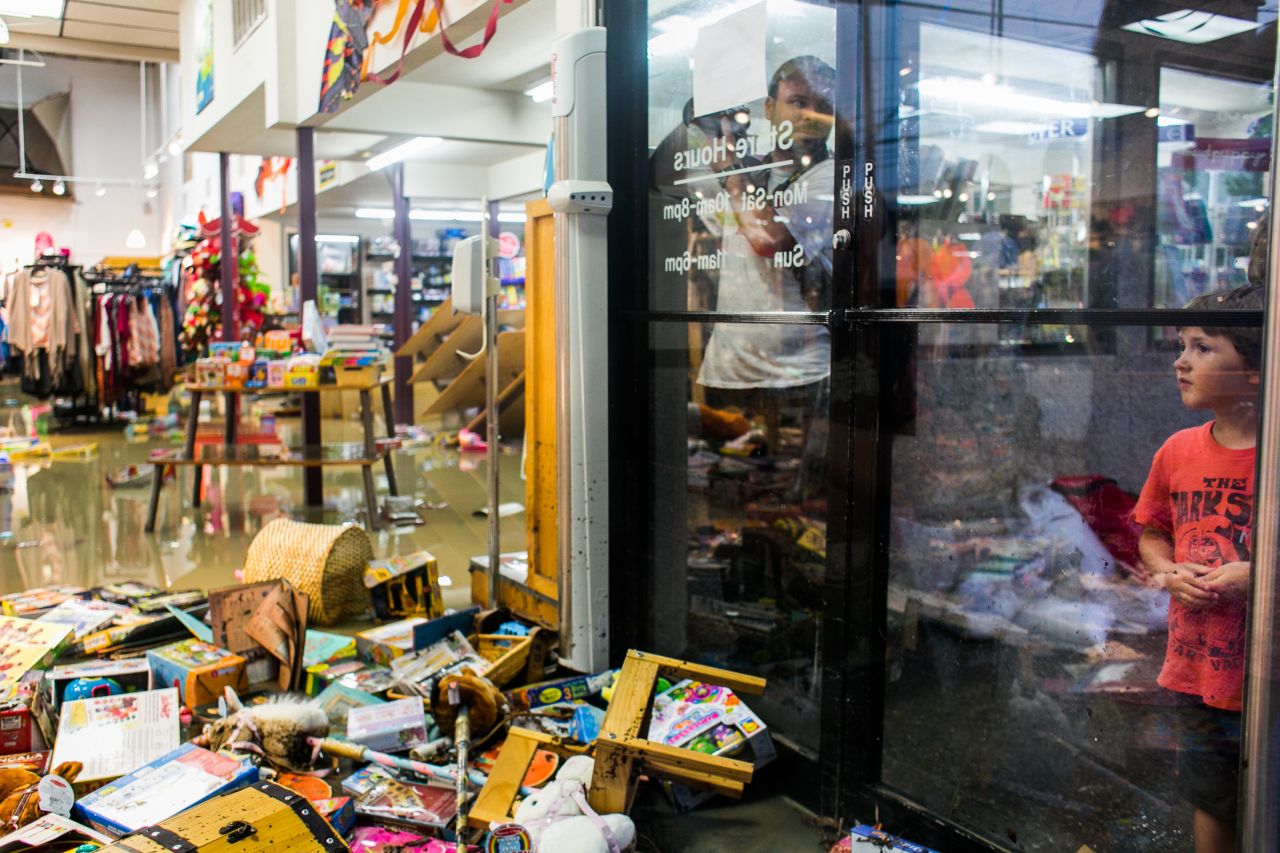 Texas flooding
CNN's AnneClaire Stapleton, Shawn Nottingham, Jason Hanna, Mariano Castillo and Rey Rodriguez contributed to this report.