Opponents of the National Security Agency's bulk collection of telephone data successfully blocked multiple attempts in the Senate early Saturday morning to extend the expiring law that authorizes the program.
The developments, coming in a rare overnight session, leave in doubt the ability of Congress to keep alive the Patriot Act program that many feel is critical to national security but has also alarmed privacy advocates for its sweeping nature.
First, the Senate blocked two separate measures. The first, a House-passed bill that would shift responsibility for holding data from the government to telecommunications companies, while also imposing stricter limitations on how authorities could access the information, failed in a 57-42 vote. The second measure was a two-month extension beyond the current law's June 1 expiration date, which was voted down 54-45.
RELATED: Everything you need to know about the Patriot Act debate
Kentucky Republican Sen. Rand Paul, who's also seeking his party's nomination for President, led the charge against the program, repeatedly objecting to requests from Senate Majority Leader Mitch McConnell to extend it by just a few days.
"We have entered into a momentous debate," said Paul, who said he objected because his request for a guarantee of two amendments on a future bill dealing with the NSA program was denied. "This is a debate about whether a warrant with a single name of a single company can be used to collect all of the phone records of all of the people in our country with a single warrant. Our forefathers would be aghast."
Later, standing on the floor in the hushed chamber, McConnell made repeated attempts to keep the law alive. The first was to extend the NSA's authority to June 8, which was objected to by Paul. McConnell's next attempt was to extend to June 5, which was objected to by Oregon Democratic Sen. Ron Wyden, an ally of Paul on the issue. An attempt by McConnell at a June 3 deadline was denied by Sen. Martin Heinrich, D-New Mexico. Finally, McConnell requested the program be extended until June 2, just one day after the law is set to expire, and Paul objected again.
Senators, who throughout the week generally thought a short-term extension would eventually be approved, appeared stunned by the swift exchanges between McConnell and the three opponents of the program. Gasps were audible.
An exasperated McConnell then took off his microphone and huddled with his leadership colleagues, searching for what to do next. After a few minutes, he returned to the podium and announced the Senate would adjourn and return to work a week from Sunday and try to find a way to keep the law in existence.
"We'll be back on Sunday, May 31, one more opportunity to act responsibly to not allow this program to expire," he said around 1:30 a.m. "This is a high-threat period. We know what's going on overseas. We know what's been tried here at home. My colleagues, do we really want this law to expire?"
By the time McConnell spoke, the visitors' gallery was largely empty. But a small group of people, wearing brightly-colored "Stand with Rand" T-shirts, remained.
McConnell wasn't the only senator who was frustrated with Paul's tactics. Some senators privately grumbled about having to stay late as the Memorial Day weekend got underway, and Missouri Democratic Sen. Claire McCaskill tweeted that the Kentucky senator was using the moment to "grandstand."
Later Saturday morning, New Jersey Gov. Chris Christie, a likely presidential candidate and a former U.S. attorney, blasted the Senate's votes, and indirectly referenced Paul in his criticism.
"The Senate's failure to extend the Patriot Act is a failure of the U.S. government to perform its most important function: protecting its citizens from harm," Christie said. "This is the unfortunate result of misguided ideologues who have no real world experience in fighting terrorism putting their uninformed beliefs above the safety and security of our citizens. This dysfunction is what we have come to expect from Washington, D.C., but usually it does not have such dangerous and severe consequences."
But in a fundraising email sent out Saturday morning – entitled "Last night I put NSA spying on life support" – the Kentucky senator trumpeted his actions.
"Fellow conservative," Paul said in the email, "I stood up to the surveillance state every step of way."
President Barack Obama has advocated for a renewal of the program, and an administration official told CNN Saturday that the White House's outreach to the Senate extended "well into the night." But with no agreement reached, the NSA is beginning to "wind down" the bulk collection program to comply in time with the June 1 sunset date, the official said.
"We have long made known that we would not seek to continue the program if the authorities expire," the official added.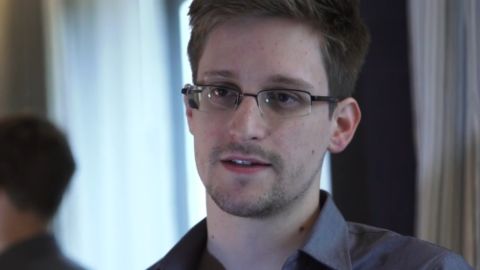 Photos: Notable leakers and whistle-blowers
Photos: Notable leakers and whistle-blowers
Photos: Notable leakers and whistle-blowers
Photos: Notable leakers and whistle-blowers
Photos: Notable leakers and whistle-blowers
Photos: Notable leakers and whistle-blowers
Photos: Notable leakers and whistle-blowers
Photos: Notable leakers and whistle-blowers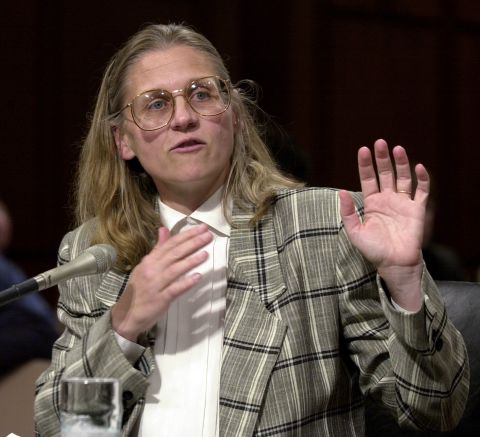 Photos: Notable leakers and whistle-blowers
Photos: Notable leakers and whistle-blowers
Photos: Notable leakers and whistle-blowers
Photos: Notable leakers and whistle-blowers
Photos: Notable leakers and whistle-blowers
Photos: Notable leakers and whistle-blowers
Photos: Notable leakers and whistle-blowers