Story highlights
Malaysian leader orders maritime agencies to search for migrants
Australia says it won't take any of the asylum seekers
Thousands are believed to be at sea on vessels run by people-smugglers
Myanmar, which has previously disavowed responsibility for Rohingya migrants stranded at sea, has said it will provide search and rescue for "boat people" in its territorial waters as well as humanitarian assistance.
The change of heart came after President Thein Sein on Thursday received a delegation led by U.S. Deputy Secretary of State Anthony Blinken in Naypyidaw, Myanmar's capital, and held talks on humanitarian assistance for illegal migrants and boat people in the Andaman Sea and the Strait of Malacca.
That pledge already might be in practice. On Thursday, the Myanmar navy boarded a boat containing around 200 migrants off the coast of Rakhine State, the information ministry said.
The ministry released photos showing Myanmar forces taking the shirtless migrants from the hold out to the deck where they were given food and water.
The boat's two owners were arrested and are being investigated, the information ministry said. The migrants were transferred to authorities, the information ministry said in a news release, though details on their fate wasn't immediately clear.
Details about where the 200 migrants came from weren't immediately available, though Myanmar's information ministry said they "returned" to Myanmar's waters after trying unsuccessfully to settle in Thailand, Malaysia and Indonesia.
Thousands of Rohingya – minority Muslims in Myanmar – and economic migrants from Bangladesh have taken to sea on boats in recent weeks, hoping to settle elsewhere in Southeast Asia.
Along with the construction and further improvement of rescue shelters in Myanmar's Rakhine State, where many from the Rohingya Muslim minority live, Vice President Nyan Tun said in a speech Thursday that his country would provide patrols and search and rescue operations in Myanmar waters, Myanmar state media reported.
He stopped short of recognizing Rohingya claims to citizenship, however, stating that allegations that the boat people had left Myanmar were wrong.
Myanmar does not recognize the Muslim minority as Burmese citizens. Instead, it considers them interlopers from neighboring Bangladesh despite the fact many have lived in Myanmar for generations.
Nyan Tun also urged officials to act against human trafficking, saying that the boat people are victims of international criminal gangs.
'Prevent loss of life'
Earlier on Thursday, Malaysia's Prime Minister ordered the country's maritime agencies to start search and rescue missions for migrants on boats out at sea.
"I have further ordered Royal Malaysian Navy and Malaysian Maritime Enforcement Agency to conduct search and rescue efforts for Rohingya boats. We have to prevent loss of life," Prime Minister Najib Razak posted on his official Facebook account.
Indonesia's Foreign Ministry has also indicated that they would offer assistance as needed.
"Our position is that we've never turned back the boats… we accepted them and provided them shelter and assistance in cooperation with the UNHCR, IOM. It has never been our position to turn back the boats," Arrmanatha Nasirn, a spokesperson for Indonesia's Foreign Ministry said at a press conference in Jakarta Thursday.
"Whether we will be actively finding the refugees, if our help is needed, we will actively do it."
Considered to be among the most persecuted people in the world, Rohingya Muslims have been fleeing Myanmar, boarding boats owned by human-smugglers with the promise of a new life in Southeast Asia.
Up to 7,000 Rohingya – and economic migrants from Bangladesh – are believed to be stranded on wooden boats in the Andaman Sea with little food and water.
The Malaysian search and rescue order came one day after a meeting of officials from Thailand, Indonesia and Malaysia in Kuala Lumpur to discuss what to do about the influx of desperate people.
A spokesman for the International Organization for Migration applauded the move but said the search should have started sooner.
"It's great that governments are doing it now, and I applaud them, but this is exactly what governments should have been doing all along," said Steven Hamilton, the organization's deputy chief of mission in Indonesia.
Hamilton confirmed to CNN that a boat carrying 433 people arriving in Indonesia's Aceh province on Wednesday was the same vessel first spotted last week off Thailand that made international headlines.
What caused the crisis?
In recent weeks, hundreds of migrants have come ashore in Malaysia and Aceh in Indonesia after making the risky journey south through the Andaman Sea.
At Wednesday's meeting, Indonesia and Malaysia agreed to accept thousands of migrants temporarily as long as the international community helps to resettle them within one year.
Thailand has yet to announce what role it will play, although in a joint statement, the three nations said they had all taken measures – beyond their international obligations – to address the "current influx of irregular migrants." They also urged other countries to help them.
However, Australia has ruled out shouldering any of the burden.
"Nope, nope, nope," Prime Minister Tony Abbott said when asked if his country would accept any of the asylum seekers.
"We are not going to do anything that will encourage people to get on boats. If we do the slightest thing to encourage people to get on the boats, this problem will get worse, not better."
Read: Asian neighbors reach migrants deal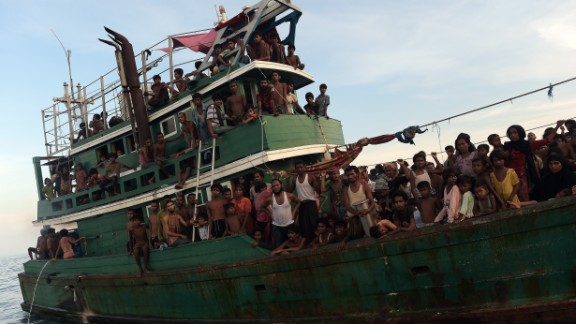 Photos: Migrant boat found drifting in Thai waters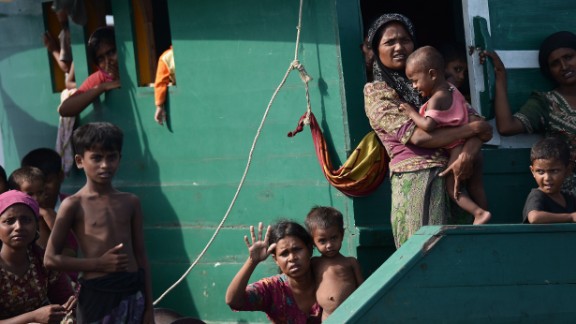 Photos: Migrant boat found drifting in Thai waters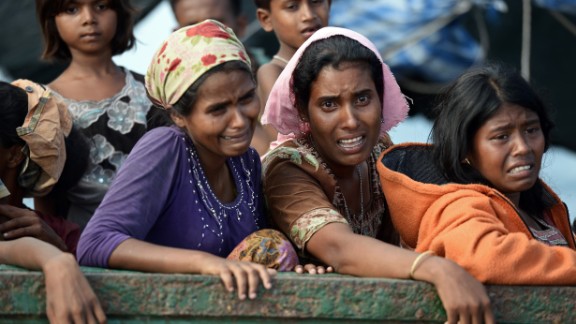 Photos: Migrant boat found drifting in Thai waters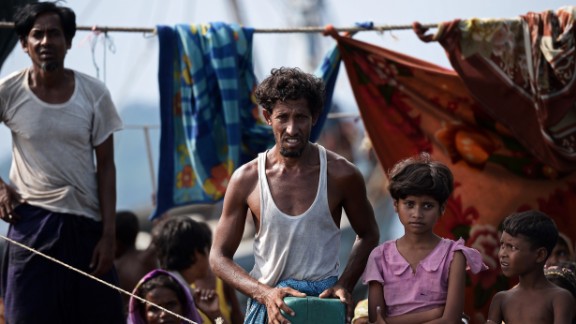 Photos: Migrant boat found drifting in Thai waters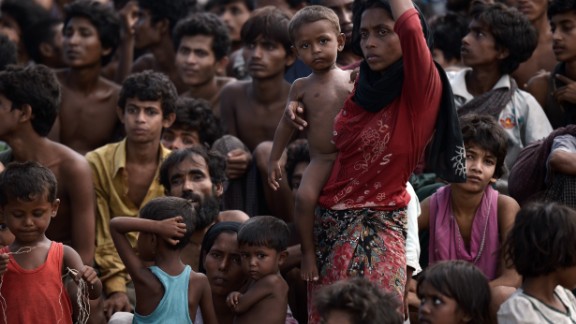 Photos: Migrant boat found drifting in Thai waters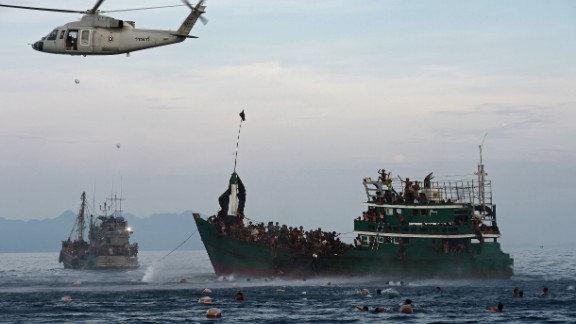 Photos: Migrant boat found drifting in Thai waters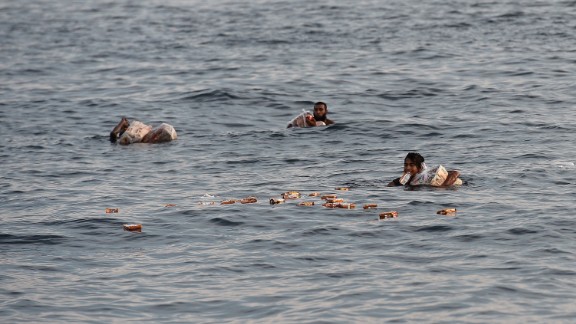 Photos: Migrant boat found drifting in Thai waters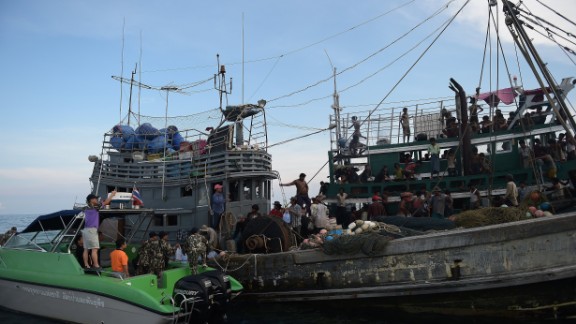 Photos: Migrant boat found drifting in Thai waters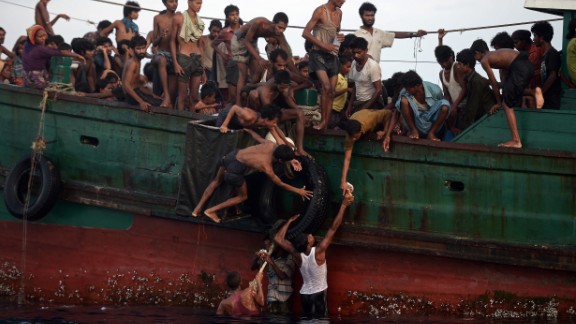 Photos: Migrant boat found drifting in Thai waters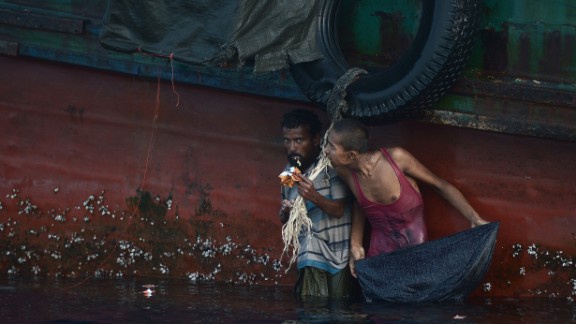 Photos: Migrant boat found drifting in Thai waters
CNN's Elizabeth Joseph, Kocha Olarn, Kevin Wang, Saima Mohsin, Kathy Quiano and Chieu Luu contributed to this report.