Story highlights
Weighing 40 pounds, Rachael Farrokh makes a plea on YouTube for help to save her life
She says her last chance of survival is treatment at a hospital across the country, which she cannot afford without help
"My name's Rachael. I need your help," Rachael Farrokh says, short of breath in a desperate plea for life in a video she posted to YouTube.
Farrokh, 37, weighs roughly 40 pounds and has suffered from a severe form of anorexia for more than 10 years. She lives in San Clemente, California, and says her last chance of survival is treatment at a hospital across the country.
"In order for us to get there – and I'm not one to ever ask for help – I need your help. We need your help. Otherwise, I don't have a shot, and I'm ready to get better. So please, if there's anything you can do to save my life, please click this link that you'll see and do anything you can. Anything will help," she says in the video. Farrokh and her husband, Rod Edmondson, created a GoFundMe page that's exceeded $100,000 in donations to cover the cost of her treatment.
Photos: 6 stabbed at Jerusalem gay pride parade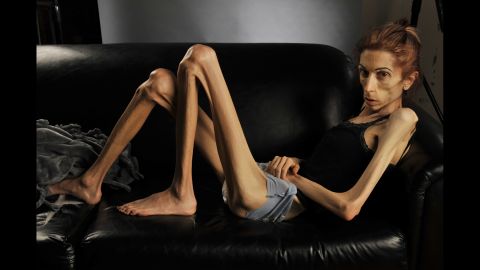 Photos: Woman battling anorexia pleads for help through social media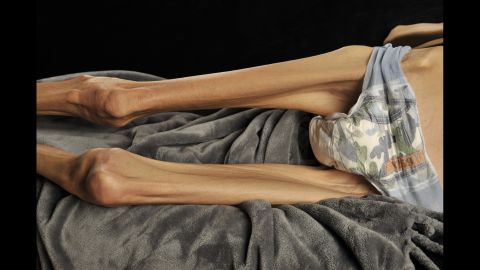 Photos: Woman battling anorexia pleads for help through social media
Photos: Woman battling anorexia pleads for help through social media
Photos: Woman battling anorexia pleads for help through social media
Her husband wrote on the GoFundMe page that hospitals have refused to treat Farrokh because she doesn't meet minimum weight requirements. Over a 10-year period, Farrokh has had blood transfusions, blood clots, edema and has suffered heart, liver and kidney failure. "She is at a critical point. … Her days are limited if we don't take action immediately," he writes.
Dr. Tim Walsh, an eating disorder specialist at New York State Psychiatric institute at Columbia University, told CNN that generally, refeeding is effective, but for someone so ill, it will need to be done by an experienced facility. Walsh, who has not treated Farrokh, says few medical facilities in the country have the experience and knowledge to treat a case such as hers.
Medical treatment for starvation and psychological support are the two issues that need to be immediately addressed during treatment for severe anorexia nervosa, he said.
"In treatment, first the calorie intake must be increased. It must be done very gradually and carefully so a patient doesn't experience the complications that can occur during refeeding. One of the main complications of refeeding is cardiac-related, including heart failure, which can be fatal," Walsh said.
Farrokh knows her time is limited and without help, she will lose the battle, and she's pleading with the world for help through social media.
Professional photographer Mark Kolodjski knew Farrokh years before her disease spiraled out of control. Four and a half years ago, Kolodjski took a film class and used Farrokh, at the time an actress, in three of his short films. When Edmondson reached out to him a few months ago, asking him to take pictures of her, he agreed, not knowing how close his old friend was to death.
"When they showed up, I was just floored. She looked worse than the bodies you see in Auschwitz films, and it was devastating to see," Kolodjski told CNN. "This person was not the same friend I knew so many years ago. But when I looked into her eyes, keeping myself focused on just her eyes, I saw my old friend in there."
CNN has reached out to Farrokh and Edmondson for comment but has not heard back.