Rand Paul knows a political opening for his presidential campaign when he sees one.
The Kentucky senator's latest filibuster-style stand against government surveillance positions him as the bane of Big Brother and puts him at the center of a high-profile national security debate as support for the post-9/11 security state seems to be fraying.
Paul's maneuvering is not without risks. Critics, including rivals in the 2016 GOP nominating race, warn his grandstanding is dangerous and is sowing chaos in the Senate that could result in a key spying program going dark at the same time that ISIS is rising, stoking Americans' fears.
READ: Rand Paul wraps 10-hour 'filibuster' over NSA surveillance program
Still, Paul certainly saw as many political opportunities as costs when he spent more than 10 hours Wednesday standing on the Senate floor, shod in sneakers for comfort, railing against the National Security Agency's bulk data collection.
Paul claimed political stardom in the Republican Party by standing up to Big Government and remains wildly popular among his young, libertarian slice of the conservative movement for his ideological convictions.
But he is looking to widen his constituency beyond his traditional base – and the Republican Party's as well – and Americans' skepticism over the NSA may help him do just that. Given that he appears to have stalled behind front-runners like Marco Rubio and Jeb Bush in most polls of the Republican race, Paul's White House hopes could certainly benefit from a boost.
At the heart of Paul's case is a claim that the NSA is violating the constitutional rights of Americans by sweeping up vast troves of telephone records in a dragnet designed to allow it to later make connections between potential terrorist suspects.
Patriot Act set to expire
Authority to conduct the programs, exposed by former government contractor Edward Snowden, is set to expire on June 1 if Congress does not pass new legislation.
The House has already overwhelmingly approved a bill to reform the Patriot Act – which would curtail but not end the NSA program – so the notion of reining in government snooping isn't an outlier, even in GOP circles.
But Paul is pushing for more reforms in the Senate version – and he's willing to let NSA authorities sunset altogether if he can't get the overhaul he is after.
If Paul succeeds, the Justice Department has said in a memo to Congress that the telephone metadata program will "shut down" and that the NSA will begin winding down the program after Friday "in order to ensure that it does not engage in any unauthorized collection or use of the metadata" on or after June 1.
Recent surveys suggest Paul's push against the NSA is in keeping with the public mood.
An American Civil Liberties Union poll this week found that by a near two-to-one margin, Americans think the Patriot Act should not be renewed without changes.
Concern was especially acute in two first-in-the-nation nominating states, Iowa and New Hampshire, which both often show an independent streak. In both states, 61% of people thought the Patriot Act should not be renewed in its current form.
READ: Congress mulls how to keep NSA program from going dark
Millennial voters and male independents – important building blocks in Paul's political base and his aspirations to refashion the Republican coalition – also believe government surveillance should be modified, according to the survey.
Data also showed that the most ideological wings of both parties are especially opposed to government surveillance. Those two categories of activists also represent the people most likely to show up to vote in party primaries.
A Pew Research poll earlier this week also spoke to rising public disquiet about the security of personal data in the digital age, with only 6% saying they were "very confident" that government agencies could keep their records private. An identical percentage said they were very confident that telephone companies would be able to protect their data.
Paul was not the only one to spot a political opportunity this week.
Ted Cruz lends his voice
His rival for the Republican nomination, Texas Sen. Ted Cruz, a tea party favorite who is competing for some of the same primary voters, joined his tiring Kentucky colleague in the chamber on Wednesday night, saying his foe had "changed the debate" on surveillance in the Senate. His appearance also inserted his name into media coverage of the marathon.
But the move carries political risks because it coincides with rising public concerns about ISIS and FBI warnings that the terror group poses a direct threat to the American homeland.
Angus King, an independent from Maine who serves on the Senate intelligence committee, warned that allowing the NSA mass data surveillance program to be scrapped altogether would be a huge mistake.
"It strikes me as ironic, at a time when risks are escalating, when we face kind of lone wolf terrorists here in the United States, that we are talking about unilaterally disarming, in effect, in terms of our intelligence capability," King told CNN.
READ: Boehner, McConnell split over NSA bill
Several Republican presidential candidates and potential candidates have also issued similar warnings.
New Jersey Gov. Chris Christie has blasted civil libertarians, whom he has accused of exploiting Snowden's revelations to advance a narrow agenda.
"They want you to think that there's a government spook listening in every time you pick up the phone or Skype with your grandkids. They want you to think of our intelligence community as the bad guys, straight out of 'The Bourne Identity' or a Hollywood thriller," Christie, who has not declared his candidacy but is widely expected to run, said in a major foreign policy speech this week.
He didn't mention Paul, but it was obvious about whom he was talking. He continued, "They want you to think that if we weakened our capabilities, the rest of the world would love us more. Let me be clear: All these fears are baloney."
Meanwhile Florida Sen. Marco Rubio, who is running, wrote in USA Today on May 10 that there was "not a single documented case" of the NSA program being abused.
Jeb Bush backs NSA
And former Florida Gov. Jeb Bush, another potential candidate, has argued that maintaining NSA programs which collect metadata — information on phone numbers and the time and duration of calls, but not on their contents — is one of the best things about the Obama administration.
The Senate is now scrambling to pass either a short-term reauthorization of the Patriot Act or the USA Freedom Act reform bill, but it's unclear either bill has enough support. The House is headed for recess Thursday afternoon and the expiring sections of the Patriot Act will sunset before they are scheduled to get back.
But even if the program does sunset, there are some loopholes.
A little-known provision in the Patriot Act would allow data collection tied to ongoing investigations to continue past June 1, and Justice Department spokesman Marc Raimondi told CNN the end of metadata collection would only affect "new collections."
But a section of the Patriot Act meant to help the government track so-called "lone wolf" terror suspects would also end – which could prove particularly politically difficult for Paul given the U.S. government's concern about ISIS.
The FBI would also lose the ability to apply for new roving wiretaps to pursue suspected terrorists, a common procedure used in other criminal investigations that allows officials to wiretap additional phones linked to a suspect without requesting a new warrant.
Former FBI Assistant Director Tom Fuentes, a CNN analyst, said losing that authority would be a "severe" blow to counterterrorism efforts, keeping the FBI from collecting the information it needs in a timely manner.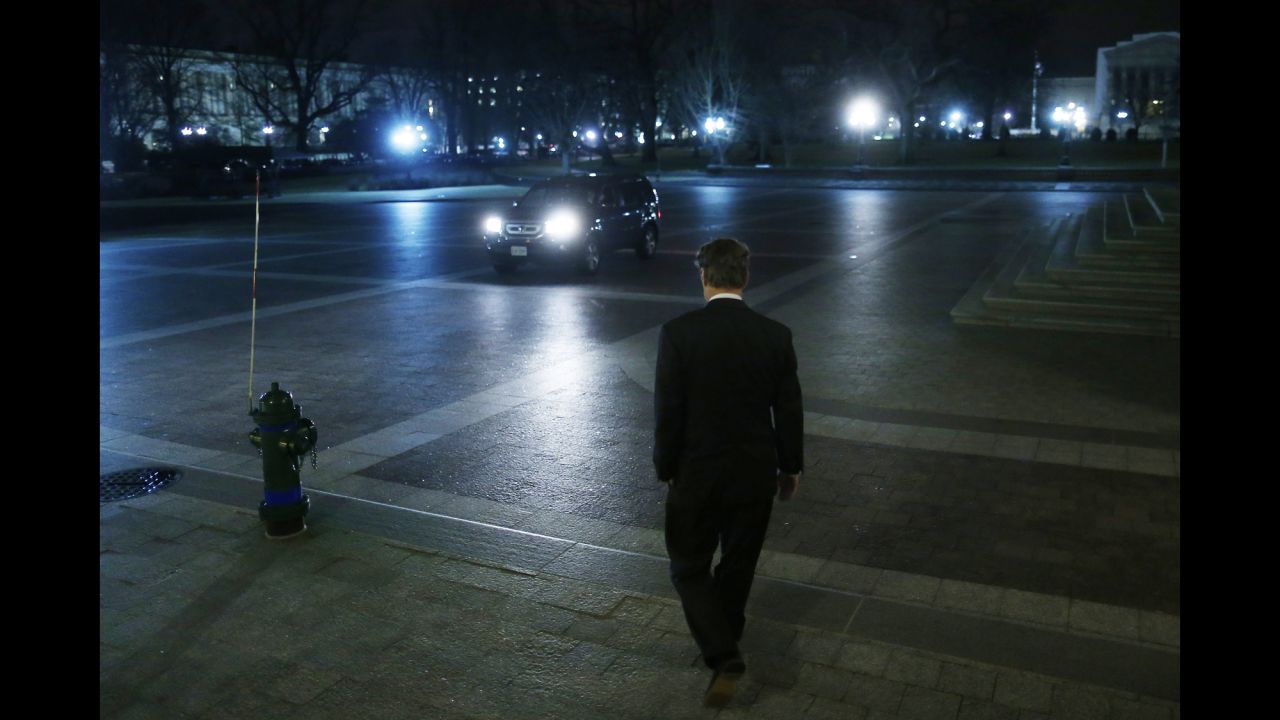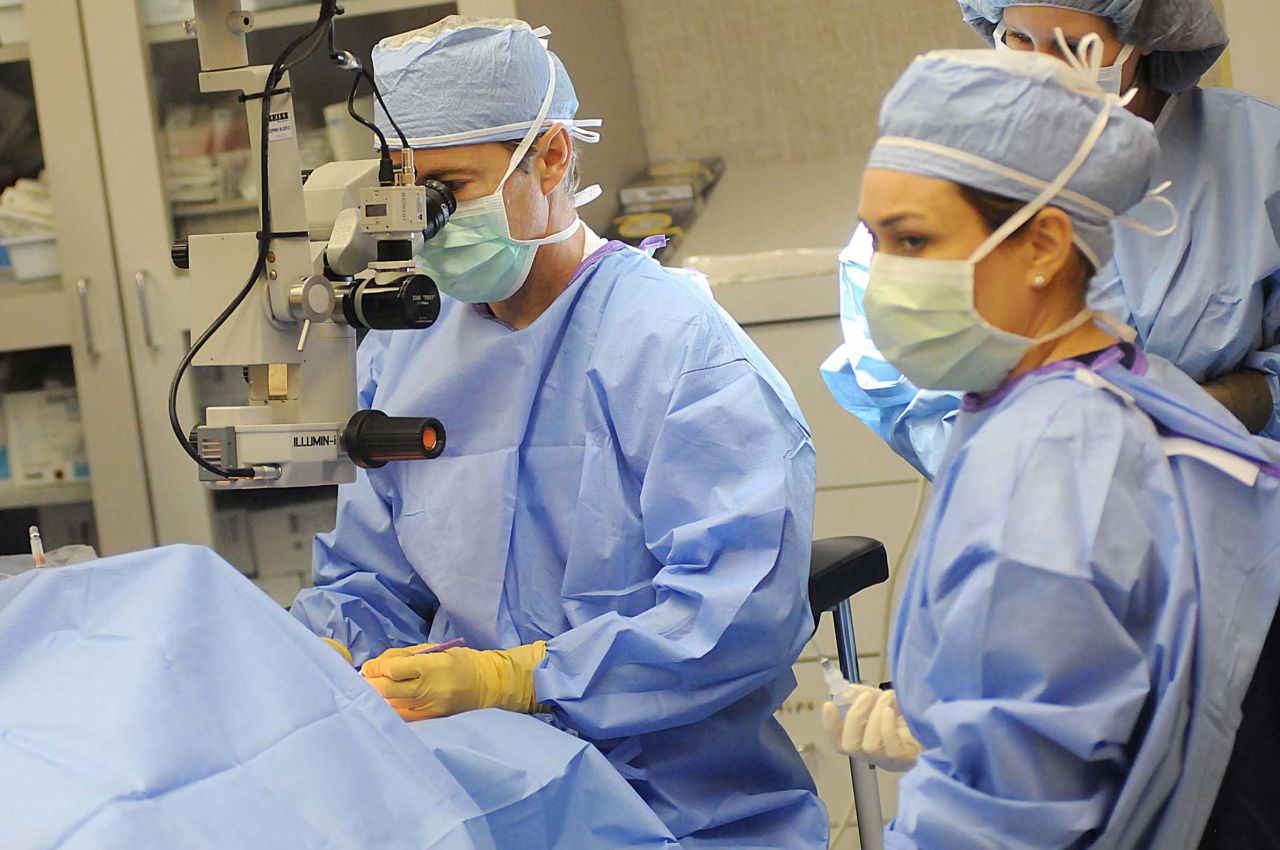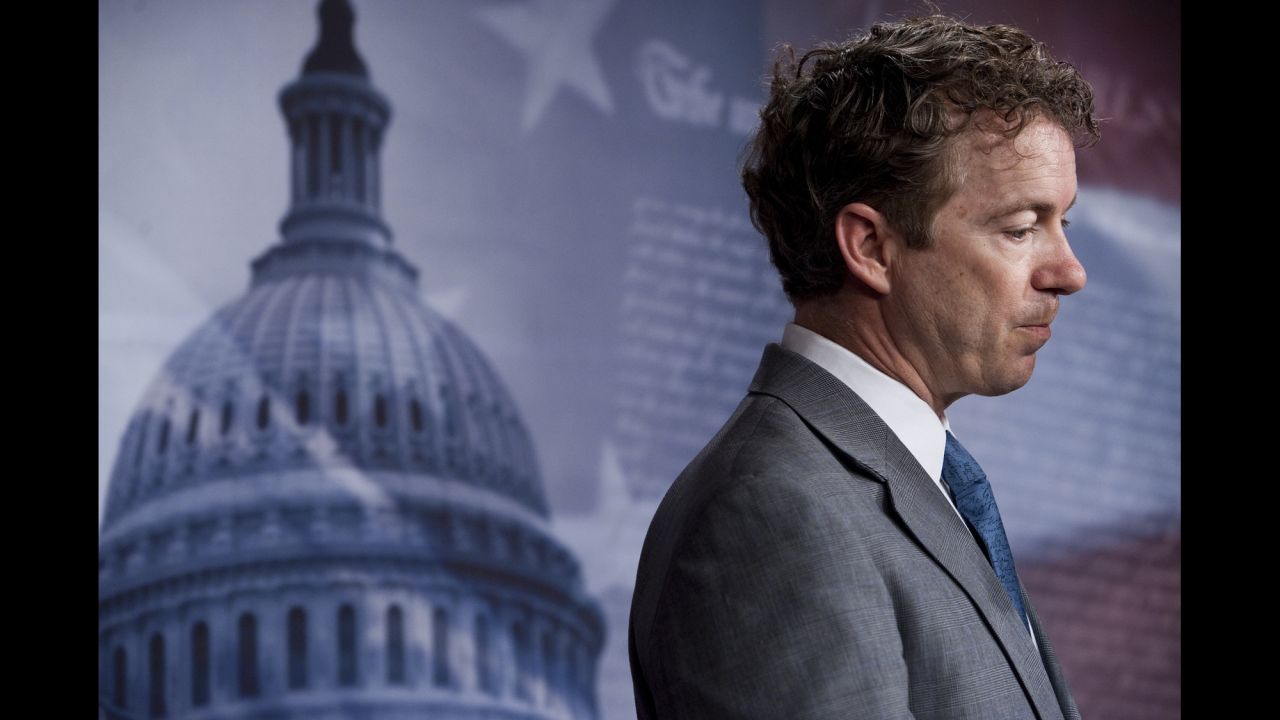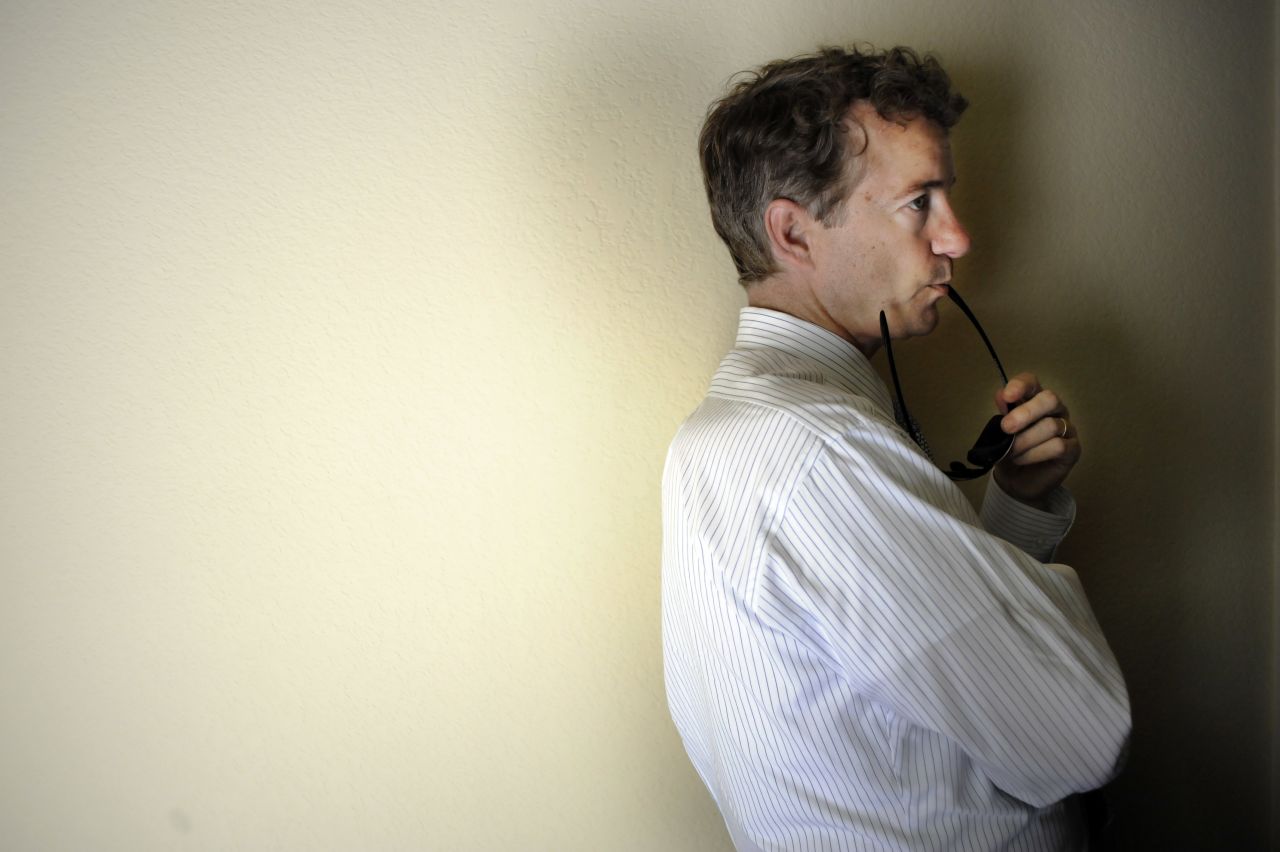 Rand Paul's political life