Hillary Clinton isn't buckling under mounting pressure to abandon the comfort of her presidential campaign's small, carefully-choreographed events to answer lingering and politically sensitive questions.
But the clock on the former secretary of state's ramp-up into full campaign mode — with the accountability that comes with regular interaction with the press — is ticking louder by the day.
Even Iowa Democrats who are friendliest to Clinton's cause appear to have set it to expire this summer.
By then, they say, she'll need to have shifted her campaign into a higher gear by rolling out major policy proposals, fielding questions and allowing more voters access to her through larger rallies.
"People are going to start paying attention here pretty soon — it's just kind of in the air out here," said Iowa AFL-CIO President Ken Sagar.
Others aren't as forgiving. It's been three weeks since Clinton publicly answered questions from anyone who her campaign hadn't invited to an event — prompting more coverage of what she isn't doing than what she is saying, and triggering editorials like one that ran in the Las Vegas Review-Journal.
"If she can't handle a tough question from a journalist, how can she handle the duties of the highest office in the land?" the newspaper, in the key early-voting state of Nevada, opined Monday.
Questions about Clinton's past are dogging her quest for a fresh start headed into 2016, and voters appear to be taking notice. An NBC/Wall Street Journal poll found only a quarter of registered voters said they viewed her as honest and straightforward, down 13 percentage points from last summer.
The Democratic front-runner in the 2016 race for the White House returned to Iowa this week for her campaign's second swing through the state that casts the first ballots in the presidential nominating process. On Tuesday she'll visit Bike Tech, a small business in Cedar Falls, where she's set to lead another in her series of small roundtable discussions.
RELATED: Hillary Clinton's second wave of Iowa courtship arrives in Mason City
The small roundtable events, Clinton has said, have offered her insight into issues like the drug scourge, a rash of young suicides and mental health challenges that she said she now realizes must be part of her campaign.
But she has left most of them without taking any questions from the journalists tracking her campaign. She also hasn't sat for an interview with a major news outlet since officially entering the race.
Such a closed-off approach from the press could help Clinton avoid the mistakes of her unsuccessful 2008 campaign, which struggled at times to stay on course in a bitter battle with then-Sen. Barack Obama and Sen. John Edwards.
It has also, though, increasingly made her a target for Republicans who, needing attention to fuel their candidacies in a much more competitive nominating battle, have laid into Clinton during their much more frequent media appearances.
Former Florida Gov. Jeb Bush estimated over the weekend that he's answered 800 to 900 questions — multitudes more than the 13, by the most generous counting, that Clinton has answered since launching her campaign.
"For those that really follow TV, 33,000 minutes is two times the number of 'Simpson's' shows that existed in the [past] 25 years," Bush said.
Clinton still hasn't fielded questions herself about her family foundation's acceptance of foreign donations or the $30 million she and Bill Clinton made giving paid speeches since the beginning of 2014. And on Monday evening, another issue popped up in a New York Times report: Her relationship with long-time ally Sidney Blumenthal, who was offering Clinton advice on Libya while she was secretary of state at the same time he did business with clients that operated in Libya.
Democrats are clamoring, meanwhile, for Clinton to tip the scales in a battle over international trade that has pitted President Barack Obama against firebrand liberal Sen. Elizabeth Warren — the champion of a coalition that resembles some of the forces that lifted Obama past Clinton in their 2008 battle.
"I think she should take a good look at it, and I think it would be very helpful," Democratic Sen. Dianne Feinstein of California said Sunday on ABC's "This Week."
RELATED: Democrats' divorce from Obama on trade
For as much criticism as Clinton's small-ball approach has met, it's also allowed her to avoid the errors of GOP contenders like Bush, who needed at least four tries at answering a question about Iraq last week, and Kentucky Sen. Rand Paul, whose testy interviews with female journalists led to a round of inquiries about whether he has a personal problem with being challenged by women.
Clinton's remarks at a Mason City house party on Monday, where she mingled with guests for about an hour, were laced with implicit criticism of her Republican rivals. She mentioned none by name, but made a pointed reference to her experience.
"I am going into this race with my eyes wide open about how hard it is to be president of the United States. I have a little experience about that and I have to tell you, I find it very reassuring because I do have that experience to know what is possible and how best to proceed, Clinton said.
"But I also know that we are living in an incredibly complicated time in American history," she said, winding up for a jab at the entire GOP field of White House aspirants.
"It is not a time for easy answers, for glib answers, or one liners, or applause lines," Clinton said. "Those are all great, that is part of campaigning, but at the end of the day, we need a president who has both the experience and the understanding to deal with the complexity of the problems we face."
So far, Clinton has visited Iowa twice, Nevada and New Hampshire, where she'll return for her second visit later this week. She'll complete the superfecta of early-voting states by swinging through South Carolina next week.
Once those visits are concluded, Clinton is expected to change gears, beginning to hold large rallies and deliver major policy speeches.
In Iowa, Democratic insiders and activists say they'd like to see her campaign more actively — but unlike 2008, there isn't a strong challenger within Clinton's party to force the sorts of multiple daily packed-high-school-gymnasium events that candidates then needed to showcase the strength of their support.
Instead, the lack of a well-known and well-financed challenger has allowed Clinton to take a more humble approach — doing as much listening as talking — that showcases humility in what could easily be viewed as a Democratic coronation. It also affords her to tap into one of her greatest strengths as a candidate: a lifetime of wisdom on the wonkiest of subjects that pop up in question-and-answer sessions with those invited to her roundtables.
Sagar, the labor leader, said Clinton's low-key approach has been a welcome reprieve for a state fresh off a bruising Senate race, and already seeing an influx of Republican contenders in that party's packed presidential field.
"Everyone is burned out, honestly, from having these large events constantly," said Molly Monk, a soon-to-be Simpson College senior and student government president.
Still, Monk, who's also seen former Maryland Gov. Martin O'Malley in person but said she wants to volunteer to help Clinton, said college students are trying to decide whether Clinton is the kind of candidate they can actively embrace and work for, or one who they'll support for lack of alternatives.
And Monk, whose Irish Catholic family is filled with U.S. Army veterans, already has several issues she's waiting for Clinton to address — including student debt and particularly foreign policy.
"I'm willing to wait like two months or so," Monk said.
Others said they expect a similar timeframe for a Clinton ramp-up.
"A couple months from now — about when we're going back to school — that's when people are going to start to say, 'All right, it's time to tell us what you're really going to do,'" said Anna Schierenbeck, a Grinnell College sophomore and one of the leaders of the College and Young Democrats of Iowa.
"I think that for now, she's doing a good job channeling this excitement and being really folksy," she said.
"I do think that as we go forward, it's going to be important for her to do the more traditional rallies," Schierenbeck said. "Young people love yelling and screaming about a candidate, and that's going to be important."
RELATED: Will Iowa love Hillary Clinton?
Photos: Hillary Clinton's life in the spotlight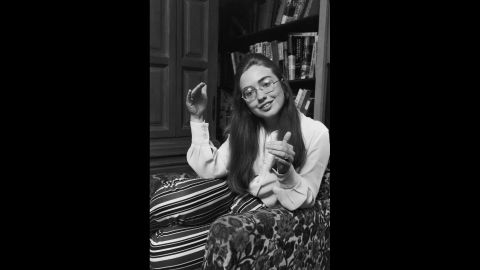 Photos: Hillary Clinton's life in the spotlight
Photos: Hillary Clinton's life in the spotlight
Photos: Hillary Clinton's life in the spotlight
Photos: Hillary Clinton's life in the spotlight
Photos: Hillary Clinton's life in the spotlight
Photos: Hillary Clinton's life in the spotlight
Photos: Hillary Clinton's life in the spotlight
Photos: Hillary Clinton's life in the spotlight
Photos: Hillary Clinton's life in the spotlight
Photos: Hillary Clinton's life in the spotlight
Photos: Hillary Clinton's life in the spotlight
Photos: Hillary Clinton's life in the spotlight
Photos: Hillary Clinton's life in the spotlight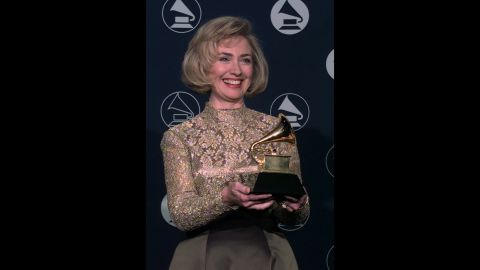 Photos: Hillary Clinton's life in the spotlight
Photos: Hillary Clinton's life in the spotlight
Photos: Hillary Clinton's life in the spotlight
Photos: Hillary Clinton's life in the spotlight
Photos: Hillary Clinton's life in the spotlight
Photos: Hillary Clinton's life in the spotlight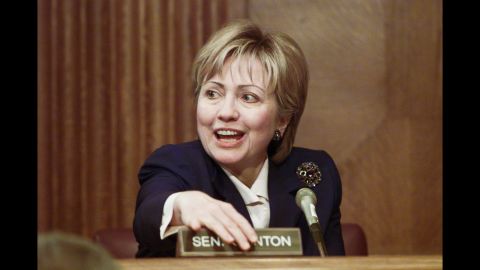 Photos: Hillary Clinton's life in the spotlight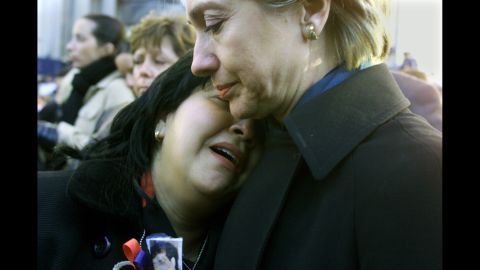 Photos: Hillary Clinton's life in the spotlight
Photos: Hillary Clinton's life in the spotlight
Photos: Hillary Clinton's life in the spotlight
Photos: Hillary Clinton's life in the spotlight
Photos: Hillary Clinton's life in the spotlight
Photos: Hillary Clinton's life in the spotlight
Photos: Hillary Clinton's life in the spotlight
Photos: Hillary Clinton's life in the spotlight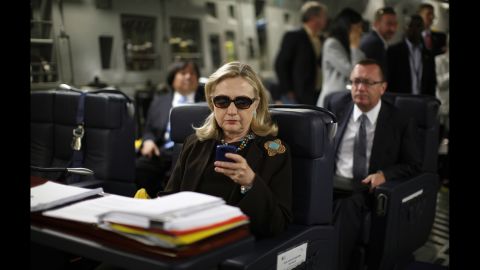 Photos: Hillary Clinton's life in the spotlight
Photos: Hillary Clinton's life in the spotlight
Photos: Hillary Clinton's life in the spotlight
Photos: Hillary Clinton's life in the spotlight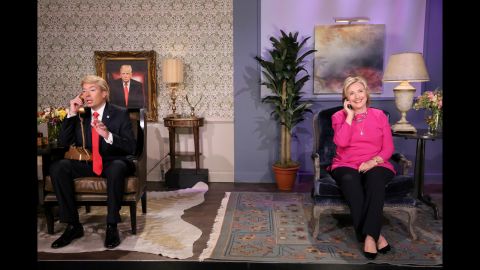 Photos: Hillary Clinton's life in the spotlight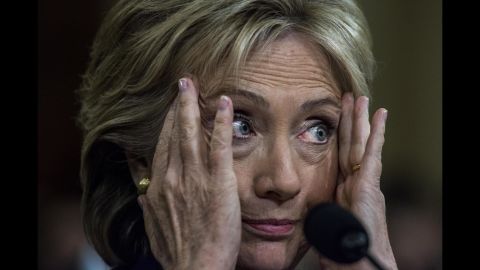 Photos: Hillary Clinton's life in the spotlight
Photos: Hillary Clinton's life in the spotlight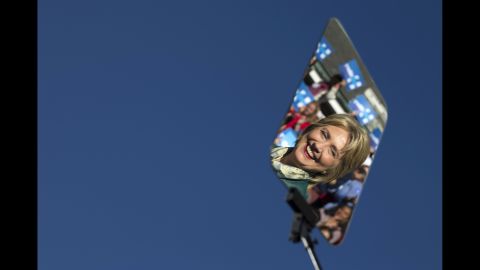 Photos: Hillary Clinton's life in the spotlight
Photos: Hillary Clinton's life in the spotlight
Photos: Hillary Clinton's life in the spotlight
Photos: Hillary Clinton's life in the spotlight
Photos: Hillary Clinton's life in the spotlight
Photos: Hillary Clinton's life in the spotlight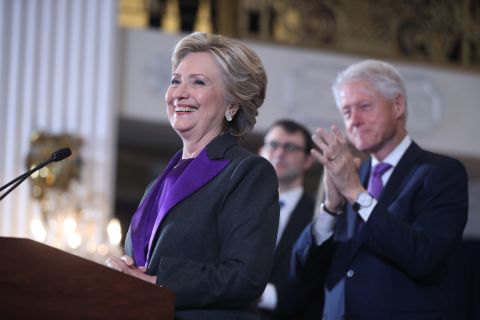 Photos: Hillary Clinton's life in the spotlight