Story highlights
Eight bodies recovered from U.S. helicopter crash site, Nepalese army says
Pilot was Marine Capt. Chris Norgren of Wichita, Kansas, his parents say
The U.S. military helicopter was found on the slopes of a mountain east of Kathmandu
Eight bodies have been found at the site where a U.S. Marine Corps helicopter crashed while on a relief mission in Nepal, the country's military said Saturday.
The wreckage of the Huey helicopter was found in a rugged area of Gorthali, with parts scattered around at about 11,200 feet, according to the Nepalese Army.
The helicopter was carrying six U.S. Marines and two Nepali service members when it went down; it was reported missing Tuesday.
The cause of the crash remained unknown, said Col. John Armellino, chief of staff for the American Joint Task Force 505 operating in Kathmandu.
A team of about two dozen Nepali special forces and five U.S. Air Force pararescuemen have arrived at the site, Armellino said.
An investigation into the crash could take weeks or months, he said.
The bodies had yet to be removed from crash site as of Saturday afternoon, Nepali army spokesman Jagadish Chandra Pokharel said.
The pilot has been identified as 31-year-old Marine Capt. Chris Norgren of Wichita, Kansas, according to his father, Ron Norgren, who spoke to reporters Friday.
"He loved to fly, and he went through rigorous training sessions at Camp Pendleton," the father said, referring to the Marine facility in Southern California.
"He was a very compassionate and caring person," his mother, Terri Norgren, told CNN's Anderson Cooper. "He wanted to help people. That's the whole reason he went over there. He told me 'Mom, somebody's got to do this. And this is what I'm supposed to be doing.'"
"He was doing things he loved," Ron Norgren added. "He loved to help people and he loved to fly. And he was just incredible."
Capt. Norgren played football in high school in Wichita and in college at Missouri University of Science and Technology in Rolla, where he graduated with a degree in aerospace engineering and mathematics, according to his father. The 2007 yearbook listed him as freshman defensive lineman at 6-foot-3 and 230 pounds.
While in school, Norgren was an overachiever. "If he got a B or a C, he was upset," his father said.
After finishing college and officer training school, Norgren spent some time coaching the football team at his high school, Bishop Carroll, in Wichita, according to his family. "They're still using some of the techniques he learned in officer training school over at Bishop Carroll," his father said.
Norgren joined the Marines to become a pilot, according to the family. "His passion for flying started at a very early age," his father said.
"He knew early on what he wanted to do and he did it. Not too many kids at that young age know what they want. He did," his mother said.
The last time she spoke to her son was on Mother's Day. "I told him "that's awesome, I'm glad you're doing that but please be careful, be safe," Terri Norgren said.
Helicopter found
U.S. Defense officials confirmed Friday that the missing helicopter had been located.
U.S. Marine Lt. Gen. John Wissler, commanding general on the ground in Nepal, said the deaths would not affect the U.S. Marine mission to assist with aid following a series of deadly earthquakes.
The discovery of the American chopper follows intensive searches from the air and on foot, amid treacherous terrain.
The U.S. Joint Task Force confirmed the wreckage, 8 miles north of Charikot, was that of the missing UH-1Y Huey helicopter. It has not yet commented on the discovery of bodies.
Four pararescuemen and one combat rescue officer were on the ground, the Joint Task Force statement said. "The assessment of the site is ongoing and a thorough investigation will be conducted," it said.
The helicopter lost contact Tuesday evening as it helped with relief efforts in earthquake-ravaged Nepal, Pentagon officials said.
Radio transmissions indicated its crew was having some type of fuel problem before it went missing near Charikot, roughly 45 miles (72 kilometers) east of the capital of Kathmandu.
The helicopter was delivering humanitarian aid after the devastating earthquake that struck the nation on April 25, killing thousands of people. Another strong earthquake hit Nepal on Tuesday afternoon, causing more damage and casualties.
The area where it lost contact is near the epicenter of Tuesday's magnitude 7.3 earthquake.
About 300 American personnel are on the ground in Nepal helping with earthquake relief efforts.
The death toll from the two earthquakes is now 8,460, Nepal's Home Ministry said Friday, of which 117 are from Tuesday's quake.
Another 6,271 people are still receiving medical treatment, of whom 1,700 were injured in the second quake.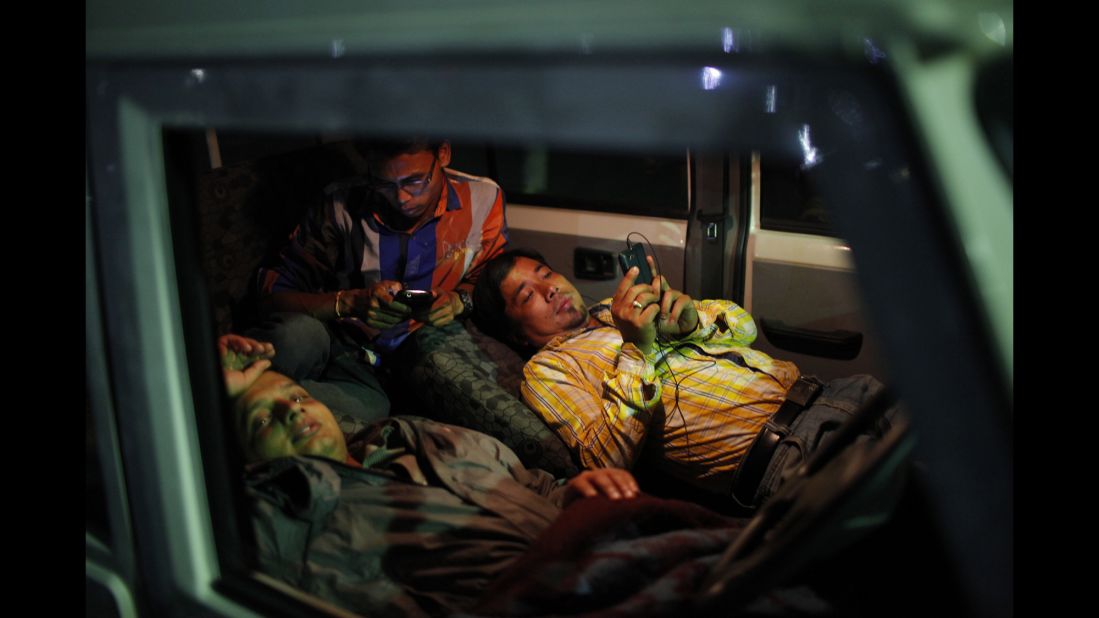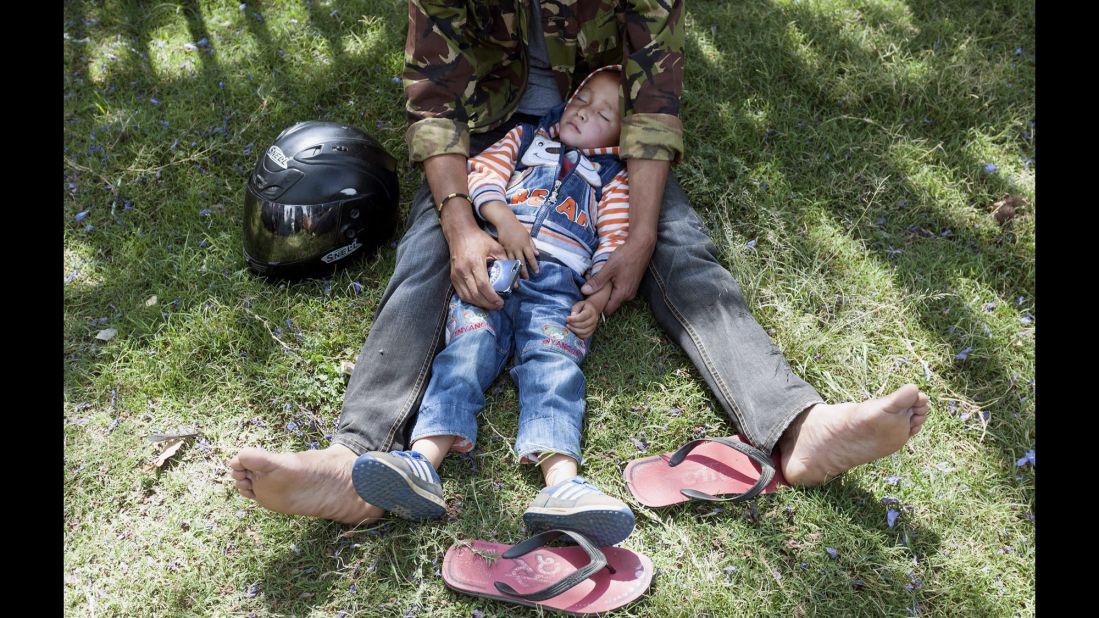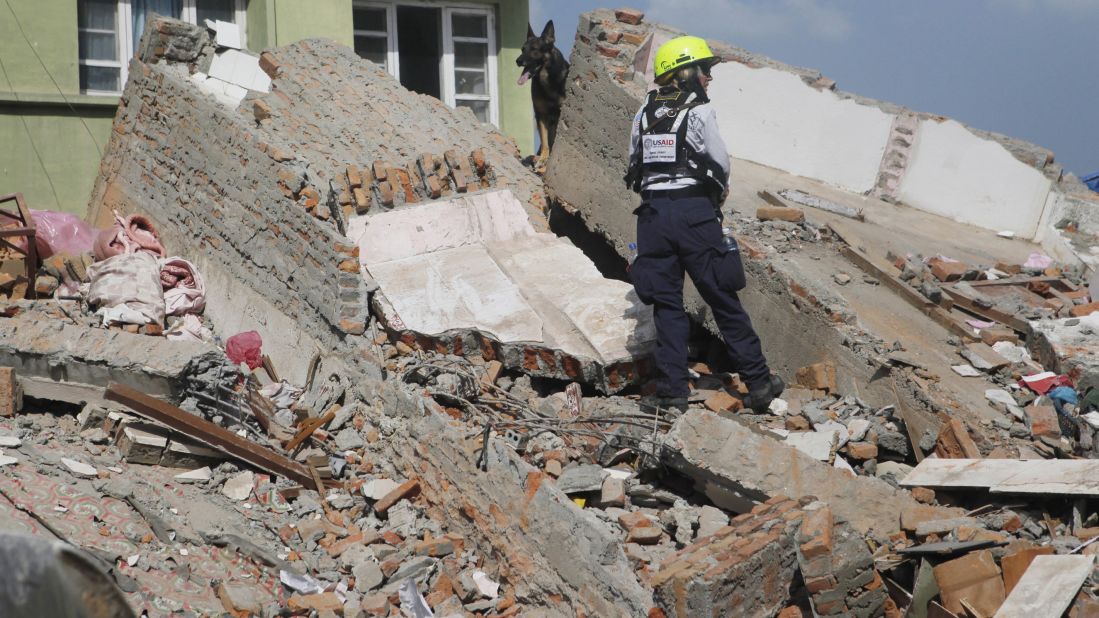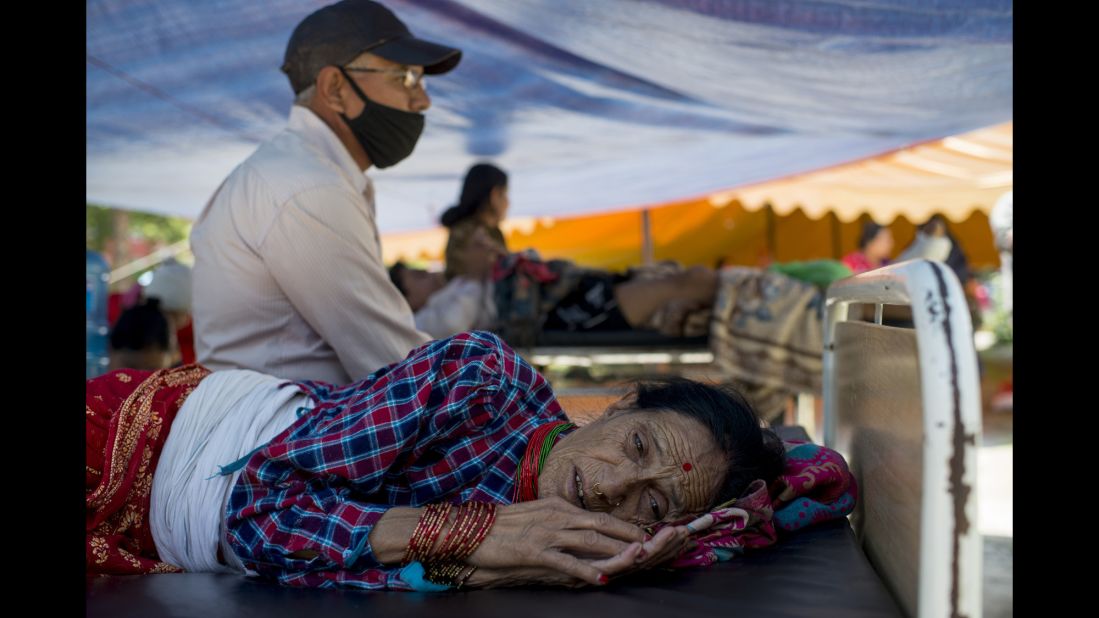 Nepal struck by another deadly quake
CNN's Sugam Pokharel reported from Kathmandu, while Kimberly Hutcherson wrote in Atlanta. CNN's Sumnima Udas, Sarita Harilela and Manesh Shrestha contributed to this report.