Story highlights
NTSB interviews Amtrak engineer, who has "no recollection" of moments before crash
Engineer apparently ripped rail industry for not using tools "to mitigate human error"
Investigators don't know what caused train to accelerate to 106 mph before it derailed
One of three conductors aboard the Amtrak train that derailed in Philadelphia this week told investigators she heard the locomotive's engineer say the train had been struck by an object, National Transportation Safety Board member Robert Sumwalt said Friday.
The assistant conductor said she overheard radio transmissions made Tuesday by Amtrak engineer Brandon Bostian and the engineer of a Southeastern Pennsylvania Transportation Authority (SEPTA) train.
"She recalled that the SEPTA engineer had reported to the train dispatcher that he had either been hit by a rock or shot at, and the SEPTA engineer said that he had a broken windshield, and he placed his train into emergency stop," Sumwalt said. "She also believed that she heard (the Amtrak) engineer say something about his train being struck by something."
Bostian was interviewed Friday afternoon for the first time since the derailment of Amtrak Northeast Regional Train 188. Eight people were killed and more than 200 were injured.
While he was "extremely cooperative," he had "no recollection" of anything that happened once the train passed the North Philadelphia station, about 3 miles from the crash site, Sumwalt said. Bostian suffered a concussion, among other injuries.
The locomotive's windshield was shattered in the derailment. But Sumwalt said there is "particular damage" to the lower portion of the windshield that the FBI will examine. He described it as a "circular pattern that emanates out just a bit."
"We're very interested in this report. We want to learn more about it so we will use all sources of information that we can to independently validate that," Sumwalt said.
That includes meeting with the engineer of the SEPTA train.
Engineer reported no problems
Investigators are considering all possibilities, including speed, track conditions and human error, as they try to figure out what happened.
Much of the focus has been on Bostian, the 32-year-old at the controls of the train when it accelerated into a 50-mph curve at a speed of 106 mph.
Bostian told investigators he was not ill or tired, felt "fully qualified and … reported no problems with his train handling," Sumwalt said.
Under questioning, "he demonstrated very good working knowledge of the territory" where the derailment occurred, including speed limits at various points along the route between Washington and New York, which he made five days a week.
The NTSB will reassemble the train to connect its brake lines and test the braking system.
Other trains reportedly struck by objects
Former Transportation Secretary Ray LaHood said if the report of a projectile striking the train is true, "it would be a tremendous distraction" to the engineer.
Passenger Alfred Price told CNN he was sitting only three or four rows away from the engineer booth of the affected SEPTA train at about 9:10 p.m. Tuesday when he heard a loud boom and the train came to a stop. The engineer, who appeared shaken up, told passengers that something had hit the train.
Scott Knowles, another passenger on the SEPTA train, said the incident happened somewhere between Philadelphia's 30th Street station and the North Philadelphia station. The 30th Street station is the last stop the derailed Amtrak 188 train made before the crash.
Adding to the mystery of what happened the night of the derailment, passengers aboard a third train also reported their train getting struck by an object.
Passenger Madison Calvert was aboard an Amtrak Acela train from New York to Philadelphia when he heard a "loud thud" that left part of the window next to him cracked in a circular pattern.
The incident happened right outside 30th Street station roughly 20 minutes before the crash, Calvert told CNN.
Philadelphia Mayor Michael Nutter said Wednesday that the Acela incident was not related to the derailment.
SEPTA engineers have reported "from time to time" projectiles hitting trains in this area before, said spokeswoman Kristin Geiger.
Co-workers describe engineer as 'very professional'
Bostian has had a reputation as a transportation buff since high school when he wrote about rail travel for his school newspaper. One of the online posts linked to him suggests he was working on a short-line railroad when he was 20 or 21.
What we know about the engineer
His LinkedIn profile says he joined Amtrak as a conductor after graduating from the University of Missouri in 2006. He became an engineer about 4½ years later.
His attorney, Robert Goggin, has said Bostian wasn't drunk, drugged or distracted by his cell phone Tuesday night. Nor has he had mishaps or major issues on the job, Goggin said.
The conductors aboard the train described to NTSB investigators a good working relationship with the engineer, calling him "very professional" and "great to work with," according to Sumwalt.
"He was very thorough always when it came to work (and) he was on point," said friend Xavier Bishop, who lost his job with Amtrak due to absenteeism issues. "He knew what he needed to know and if he wasn't sure about it … he was going to call and make sure that he got the proper information."
Still, the engineer's seemingly stellar past hasn't stopped people from pointing fingers at him – starting with Mayor Nutter.
Nutter called Bostian's driving "clearly … reckless," telling CNN, "There's no way in the world he should have been going that fast into the curve."
Investigators looking at speed as factor
CNN's Dr. Sanjay Gupta said the crash could have caused post-traumatic amnesia in which a person forgets parts of what happened before and after an injury.
Bishop, who "went up and down those rails with Brandon hundreds of times," is among those befuddled by the crash, saying, "I really believe something happened to prior to him getting to that curve. We all know what the speed limits are; it's not a mystery us."
The Philadelphia District Attorney's office is closely monitoring the investigation of the crash, but at this point there is nothing conclusive indicating Bostian was criminally reckless, according to an official with the DA's office.
One area of interest is whether the engineer could have possibly been distracted, perhaps by his cell phone. While Bostian's attorney said in an interview with ABC earlier this week that his client's cell phone was off at the time of the crash, investigators are pulling the engineer's phone records to determine whether there was any activity at the time of the derailment, according to a Philadelphia police official.
Bostian touted safety tools to override human error
Long before the derailment, Bostian apparently was an online advocate to prevent such a calamity – technology to slow a dangerously fast train when an engineer does not.
"They have had nearly a hundred years of opportunity to implement SOME sort of system to mitigate human error," one post read. "But with a few notable exceptions (the rail industry) has failed to do so."
This message was one of several in recent years appearing to be written by Bostian on TrainOrders.com, which describes itself as a "railfan site" with photos, multimedia, chat and discussion forums. In one of the posts with the same "author" name, he writes out his name in full; in another, he uses his first initial. In one more, he describes himself as a student in Missouri originally from Memphis, Tennessee, which was true at the time.
Sumwalt has said already that there would have been no derailment if technology known as positive train control had been in place on the fateful override track to overrule an errant, oblivious or incapacitated engineer.
How does positive train control work?
Sumwalt has been seconded by rail experts, insiders and aficionados. Bostian himself apparently was an advocate of such an approach before the crash.
A 2011 post mentions how the NTSB decades ago put positive train control on its "most wanted" list of rail upgrades, then lamented that it took Congress to pass a law mandating the change by the end of 2015. Bostian apparently wrote that railroads have had many tools available for decades to curb crashes such as the one in Southern California involving a freight train and a Metrolink commuter train that killed 25 people in 2008.
"It shouldn't take an act of Congress to get (the rail) industry to adopt common-sense safety systems on their own," one message states.
Debate over Amtrak technology, funding
Many concur it is a shame positive train control wasn't installed already in places such as Frankford Junction, the curve in the track where this week's train crash happened. That includes Amtrak CEO Joseph Boardman.
"Had it been installed, it would have been prevented this accident," the Amtrak chief told CNN's Rene Marsh. "That's what I've been saying for a long period of time."
And it's going to happen, at least, on Amtrak's busy Northeast Corridor – which includes rails around Philadelphia – by December 31, Boardman pledged.
Even after then, questions remain about why it's taken so long and what other infrastructure or technological improvements aren't happening.
Boardman said Amtrak and other transportation infrastructure nationally are significantly underfunded. This problem leaves agencies with tough questions about which safety upgrades to implement and which ones not to, with potentially dangerous implications.
There's no guarantee that more funding is coming.
On Wednesday, the Republican-led House Appropriations Committee voted to reduce grants to Amtrak by $252 million, a drop of about 15% from last year's level.
The move doesn't mean such a cut will become reality. But it certainly doesn't bode well for those – such as Boardman and President Barack Obama – who have called for more spending to repair decaying infrastructure in the wake of the latest crash.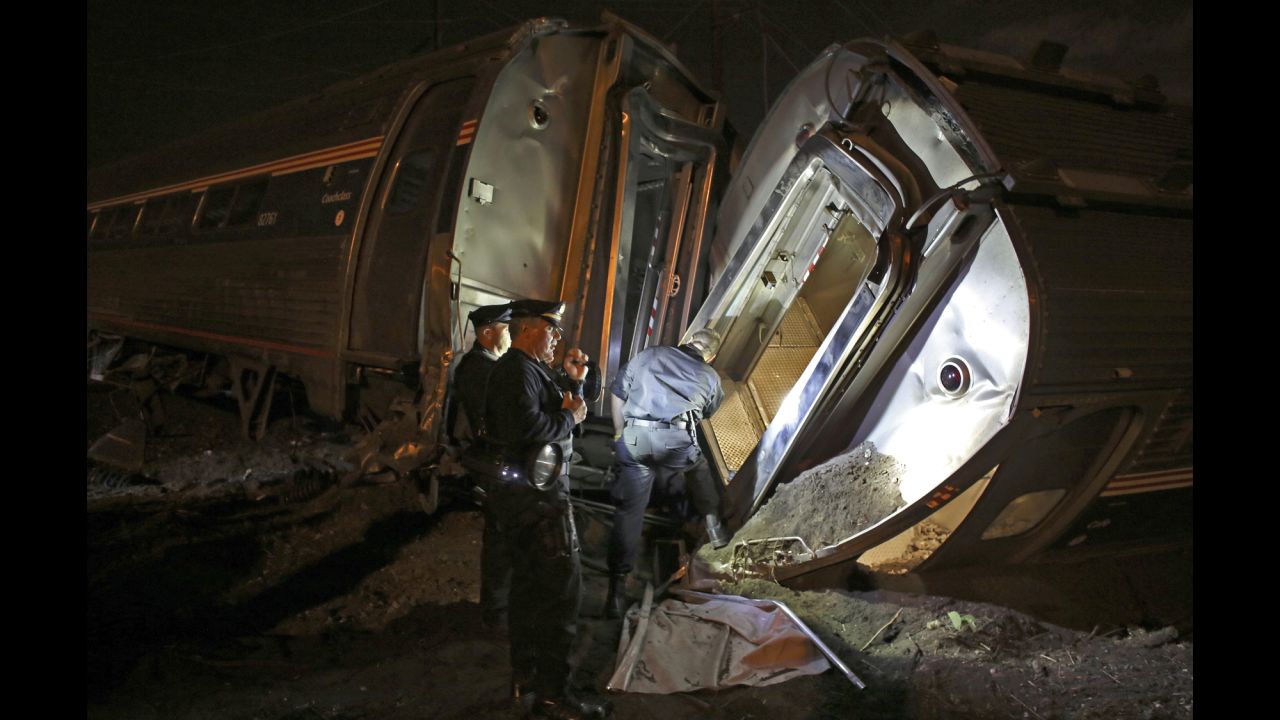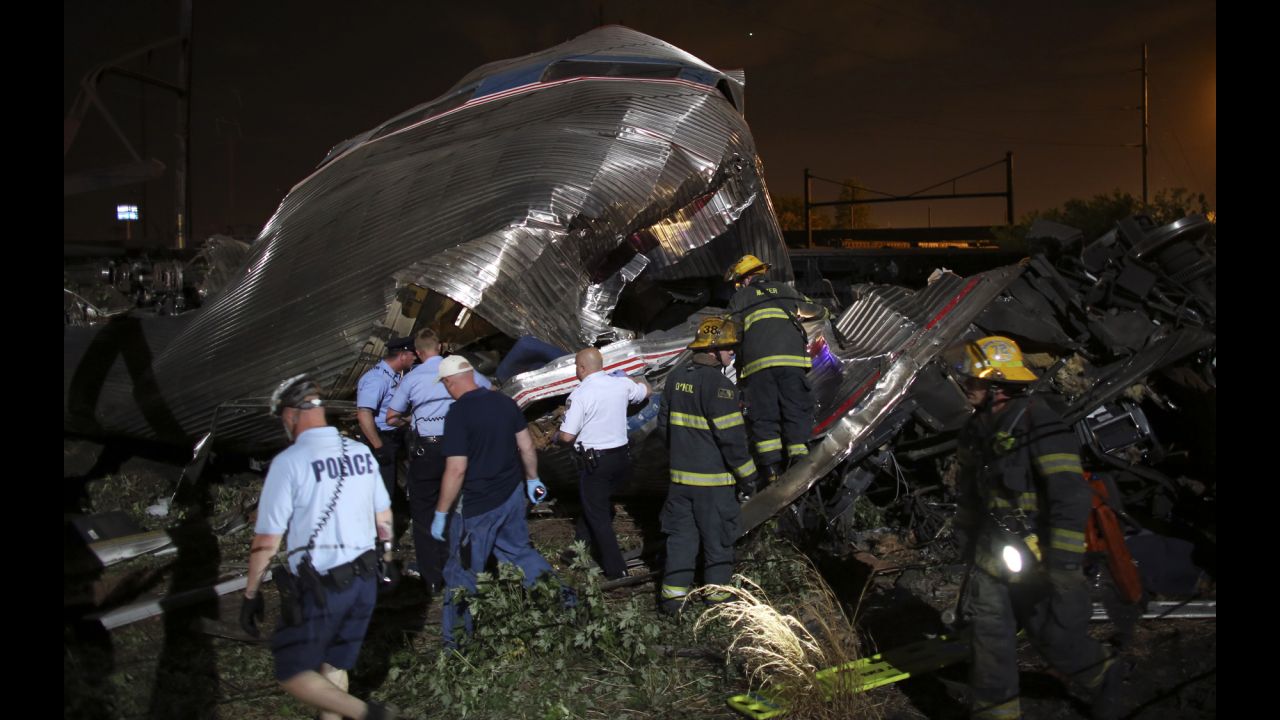 Meanwhile, Amtrak spent the weekend installing new speed controls on the curved section of track at Frankford Junction where the fatal derailment occurred, the result of an order by the Federal Railroad Administration to install the Automatic Train Control system as an immediate step to improve safety.
CNN's Rene Marsh and Kristen Hamill in Philadelphia and Vivian Kuo in Atlanta contributed to this report.