The search mission for the missing U.S. Marine helicopter is more likely to be successful through ground troops at this point rather than by aerial search, a senior source within the Nepali Army has told CNN.
There are several spots where aerial search is not possible teams have to rely on ground search through difficult terrain, the source said.
RELATED: No sign of missing U.S. helicopter in Nepal
The U.S. Marine UH-1 Huey helicopter had six U.S. Marines and two Nepali service members aboard when it went missing on Tuesday evening.
Nepali, American and Indian Army troops are involved in the search mission.
They are focusing on the area around Sunkhani village of Dolakha district, which is the epicenter Tuesday's quake.
More than 400 Nepali soldiers have been on-foot day and night, around the area since the helicopter went missing.
Nepali army troops are also searching up and down the Tamakoshi river on boats searching river beds.
Photos: Nepal struck by another deadly quake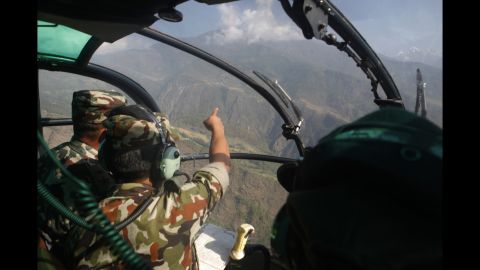 Photos: Nepal struck by another deadly quake
Photos: Nepal struck by another deadly quake
Photos: Nepal struck by another deadly quake
Photos: Nepal struck by another deadly quake
Photos: Nepal struck by another deadly quake
Photos: Nepal struck by another deadly quake
Photos: Nepal struck by another deadly quake
Photos: Nepal struck by another deadly quake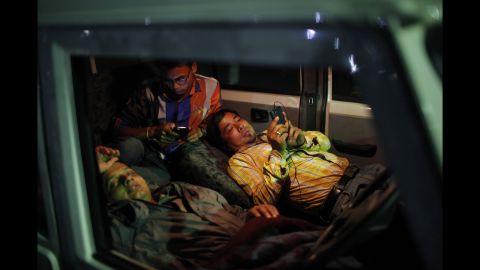 Photos: Nepal struck by another deadly quake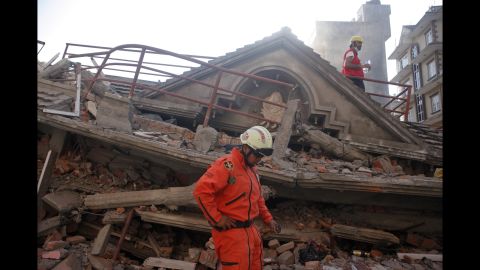 Photos: Nepal struck by another deadly quake
Photos: Nepal struck by another deadly quake
Photos: Nepal struck by another deadly quake
Photos: Nepal struck by another deadly quake
Photos: Nepal struck by another deadly quake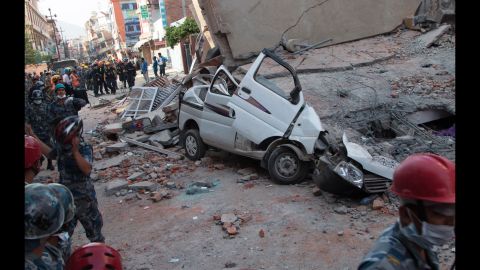 Photos: Nepal struck by another deadly quake
Photos: Nepal struck by another deadly quake
Photos: Nepal struck by another deadly quake
Photos: Nepal struck by another deadly quake
Photos: Nepal struck by another deadly quake
Photos: Nepal struck by another deadly quake
Photos: Nepal struck by another deadly quake
Photos: Nepal struck by another deadly quake
Photos: Nepal struck by another deadly quake
Photos: Nepal struck by another deadly quake