Former U.S. Ambassador to the United Nations John Bolton said Thursday that he will not run for president in 2016, pledging he would nevertheless ensure those who do focus on his top issue: national security.
Bolton is a longtime Republican foreign policy hand who was considered a significant long-shot in the GOP field.
"While I'm not a candidate, I am certainly not going to sit this election out," Bolton said in a video to his supporters. "I'm also going to focus on the 2016 presidential race, to make certain that foreign policy is critical to winning the nomination."
RELATED: Iraq haunts Jeb Bush in 2016
The mustachioed neoconservative diplomat said he began to consider a presidential run in order to push national security to the top of the Republican agenda. With much of the early presidential debate centering on how potential candidates would tackle foreign policy challenges, Bolton said he believed his mission has been accomplished.
Bolton barely registered in national opinion polls and has never before held elective office.
Earlier on Thursday, fellow long-shot potential candidate George Pataki, the former Republican governor of New York, said on MSNBC's "Morning Joe" that he would announce on May 28 whether he would join the growing Republican field.
Also expected to make announcements in the coming days and months are former Texas Gov. Rick Perry, a Republican, and former Maryland Gov. Martin O'Malley, a Democrat.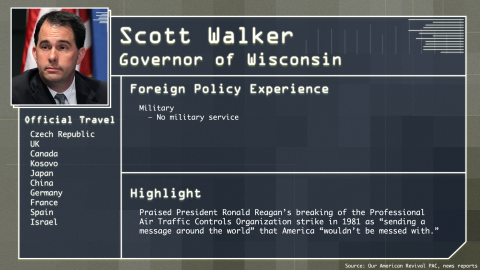 Photos: 2016ers' foreign policy credentials
Photos: 2016ers' foreign policy credentials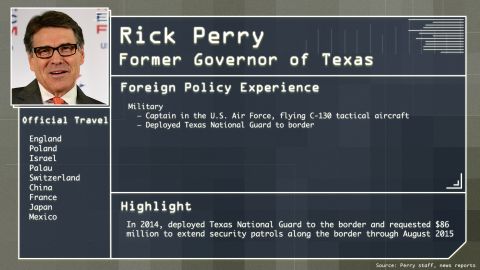 Photos: 2016ers' foreign policy credentials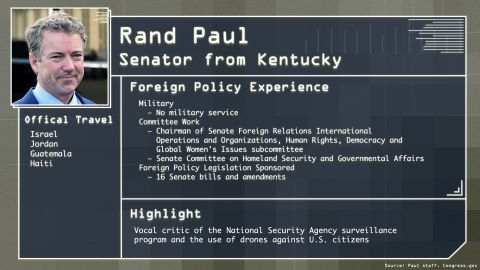 Photos: 2016ers' foreign policy credentials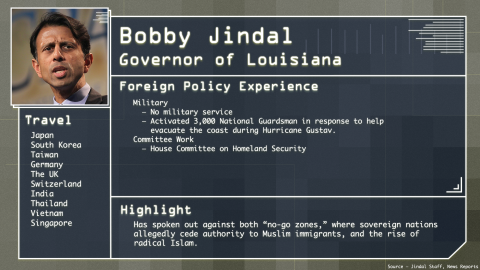 Photos: 2016ers' foreign policy credentials
Photos: 2016ers' foreign policy credentials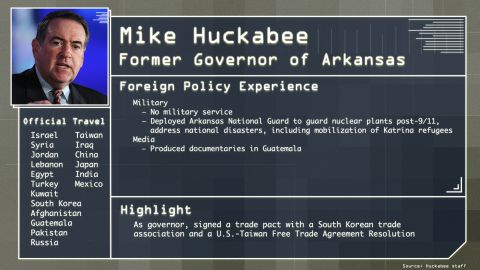 Photos: 2016ers' foreign policy credentials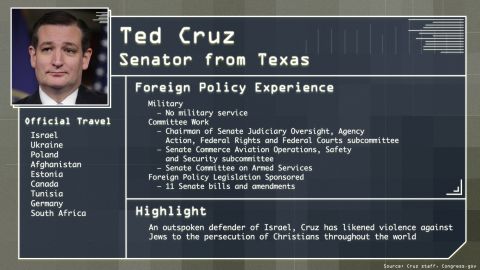 Photos: 2016ers' foreign policy credentials
Photos: 2016ers' foreign policy credentials
Photos: 2016ers' foreign policy credentials
Photos: 2016ers' foreign policy credentials
Photos: 2016ers' foreign policy credentials