Democrats looking for a leader on racial issues are suddenly finding one: Michelle Obama.
The first lady is grabbing the attention of the political world after a commencement speech this weekend in which she spoke in strikingly personal tones about her experience of being viewed – and judged – through racial prisms.
In a 30-minute commencement address delivered at Tuskegee University, a historically black school in Alabama, Obama talked about the "nagging worries that you're going to get stopped or pulled over for absolutely no reason" along with "the fear that your job application will be overlooked because of the way your name sounds."
"As potentially the first African-American first lady, I was also the focus of another set of questions and speculations – conversations sometimes rooted in the fears and misperceptions of others. Was I too loud, or too angry, or too emasculating? Or was I too soft, too much of a mom, not enough of a career woman?" she said. "Then there was the first time I was on a magazine cover – it was a cartoon drawing of me with a huge Afro and machine gun. Now, yeah, it was satire, but if I'm really being honest, it knocked me back a bit. It made me wonder, just how are people seeing me."
READ: Michelle Obama says she was held to different standard in '08 campaign due to her race
Her comments come at a time when President Barack Obama has faced criticism for only reluctantly addressing the racial tensions gripping the country. The remarks not only helped the White House find its voice on race but could also establish the first lady as an important figure heading into 2016 – a sought-after surrogate who might help Democratic candidates, including presidential contender Hillary Clinton, connect more deeply with African-American voters.
'Tremendous power'
"She has an opportunity to wield tremendous power and influence. That can't be overstated. I have seen firsthand how audiences respond to her, big and small," said Maria Cardona, a CNN contributor and Democratic strategist. "She is going to be a tremendous asset."
Indeed, at least one line of her speech seemed tailor-made for the campaign trail, and would fit very easily into any stump speech.
"And the first thing we have to do is vote. Hey, no, not just once in a while. Not just when my husband or somebody you like is on the ballot. But in every election at every level, all of the time," she said. "You've got to vote, vote, vote, vote. That's it; that's the way we move forward. That's how we make progress for ourselves and for our country."
The Obamas haven't waded into the nascent 2016 presidential season yet and it's unclear how often they might be out on the campaign trail. But Michelle Obama in particular could be in high demand as a surrogate for Hillary Clinton's campaign.
"This would be a first lady supporting a former first lady," Cardona said. "She can do strategic targeted visits and campaign events, particularly with the Obama coalition as much as possible– young people, LGBT, Latinos, African-Americans."
READ: Will diversity help the GOP in 2016?
It's that voting bloc that has been most energized by recent racial flare-ups and has sometimes been disappointed by the President's even-handed approach.
For his part, the President has talked about his experiences with racial discrimination – especially after the death of unarmed Florida teenager Trayvon Martin in 2013 and, more recently, the riots in Baltimore. The White House announced last week that My Brother's Keeper, Obama's racial justice initiative aimed at minority boys, would become a new non-profit organization and form the basis of his post-White House work.
Outsized expectations
But Obama's presidency came with outsized expectations about what he could do about the racial divide. Michelle Obama hasn't had the same expectations and though her comments at Tuskegee drew attention, she's often spoken more freely about race.
As her husband sought a Senate seat in 2004, it was Michelle Obama who served as his "racial validator," openly – and sometimes playfully – vouching for his "blackness."
"I've grown up in this community. I'm as black as it gets. I was born on the South side. I come from an obviously black family. We weren't rich. I put my blackness up against anybody's blackness in this state, ok?," she said in an interview with a Chicago television station. "And Barack is a black man. And he's done more in terms of meeting his commitments and sticking his neck out for this community than many people who criticize him. And I can say that 'cause I'm black."
As first lady, she has often waded into race when speaking to young people of color, encouraging them to draw inspiration from her story and those of other African-Americans. She has talked about the challenges she faced growing up on the South Side of Chicago–her guidance counselors, for instance, said she would never get into a school like Princeton.
READ: How Rand Paul learned to talk to black people
At Maya Angelou's memorial service in June of 2014, she talked about her journey "through lonely moments in ivy-covered classrooms and colorless skyscrapers…through long years on the campaign trail where, at times, my very womanhood was dissected and questioned."
"We would be wrong to say that this is a new Michelle, this is Michelle being true to the person she has always been," said Peter Slevin, who wrote "Michelle Obama: A Life," a recently released book. "If you listen to what each of them is saying these days, they are talking about inequality and how the deck is stacked, but they also talk about responsibility. She is saying, don't wait for the cavalry, because there is no cavalry."
While acknowledging the kind of feelings of frustration and isolation that "are playing out in communities like Baltimore and Ferguson and so many others across this country," Obama said giving up was not an option.
"But, graduates, today, I want to be very clear that those feelings are not an excuse to just throw up our hands and give up," she said. Not an excuse. They are not an excuse to lose hope. To succumb to feelings of despair and anger only means that in the end, we lose."
On conservative blogs and in the twittersphere, the first lady was slammed for playing "the race card" over the weekend. The National Review accused her of wearing "racialized blinders" and having a perennial sense of grievance.
"I fear we are seeing now the tip of the Obama racialist iceberg, and in the remaining 18 months are going to witness far more polarization and alleged grievances against the supposedly culpable so-called majority culture," Victor Davis Hanson wrote.
Photos: 2015's high-profile graduation speakers
Photos: 2015's high-profile graduation speakers
Photos: 2015's high-profile graduation speakers
Photos: 2015's high-profile graduation speakers
Photos: 2015's high-profile graduation speakers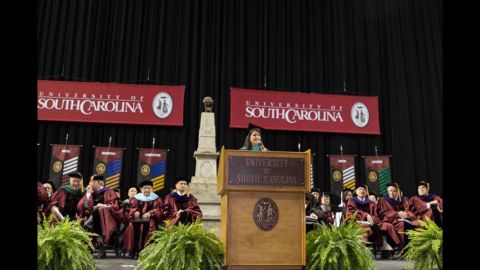 Photos: 2015's high-profile graduation speakers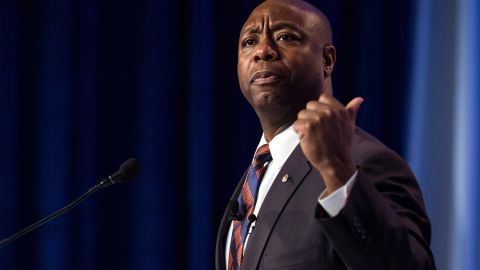 Photos: 2015's high-profile graduation speakers
Photos: 2015's high-profile graduation speakers
Photos: 2015's high-profile graduation speakers
Photos: 2015's high-profile graduation speakers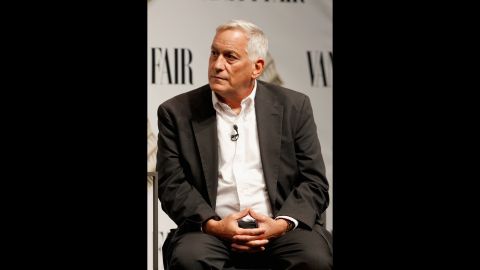 Photos: 2015's high-profile graduation speakers
Photos: 2015's high-profile graduation speakers
Photos: 2015's high-profile graduation speakers
Photos: 2015's high-profile graduation speakers
Photos: 2015's high-profile graduation speakers
Photos: 2015's high-profile graduation speakers
Photos: 2015's high-profile graduation speakers
Photos: 2015's high-profile graduation speakers
Photos: 2015's high-profile graduation speakers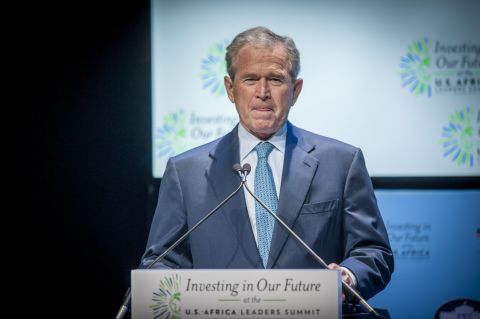 Photos: 2015's high-profile graduation speakers
Photos: 2015's high-profile graduation speakers
Photos: 2015's high-profile graduation speakers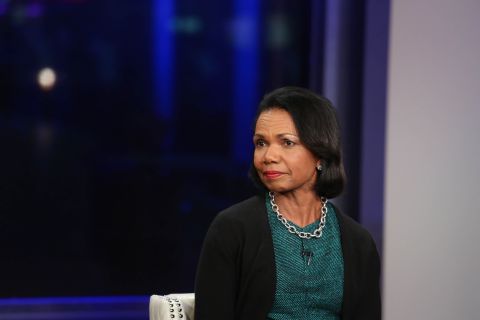 Photos: 2015's high-profile graduation speakers
Photos: 2015's high-profile graduation speakers
Photos: 2015's high-profile graduation speakers
Photos: 2015's high-profile graduation speakers
Photos: 2015's high-profile graduation speakers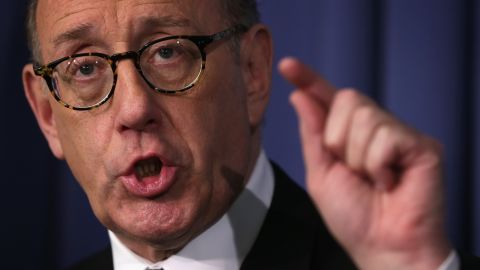 Photos: 2015's high-profile graduation speakers
Photos: 2015's high-profile graduation speakers
Photos: 2015's high-profile graduation speakers
Photos: 2015's high-profile graduation speakers
Photos: 2015's high-profile graduation speakers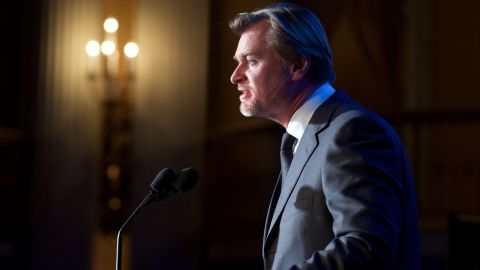 Photos: 2015's high-profile graduation speakers
Photos: 2015's high-profile graduation speakers
Photos: 2015's high-profile graduation speakers
Photos: 2015's high-profile graduation speakers
Photos: 2015's high-profile graduation speakers