Editor's Note: Anna Stirr is assistant professor of Asian studies at the University of Hawaii at Manoa. She is a musician and ethnomusicologist specializing in Himalayan performance and cultures. The opinions expressed in this commentary are solely those of the author.
Story highlights
Anna Stirr: Massive earthquake is a devastating blow to Nepal, and it will take years to recover
Nepal's musical traditions can help buoy the resilience and spirit necessary to rebuild
Living on the fault line that has produced the world's highest mountain ranges, the people of Nepal knew there would be a major earthquake someday.
Yet last Saturday's heartbreaking losses still come as a devastating blow, from which Nepal will take years to recover. As the world pitches in to help with immediate relief, thoughts are also beginning to turn to long-term recovery. In the aftermath of the quake, Nepal's musical traditions can help buoy the resilience and spirit necessary to rebuild the country.
When they could finally reach each other by phone, flutist Nirmal Singh related his experience of the earthquake to his uncle in Hawaii, who relayed his story to me. Nirmal was performing at a Hindu devotional gathering when the ground began to shake.
After a moment of shock, he grabbed the bag holding all his bamboo flutes and fled the stage, seeking shelter in the open with other musicians and audience members alike. They watched helplessly as Kathmandu crumbled around them. In that moment, they felt their hearts crumble, too.
One day, he will perform music again
Several days later, Nirmal remains in a makeshift camp near the performance site, reeling from the earthquake's devastation. He is trying to get up the courage to walk the five or so miles to his apartment, thinking of the devastation he will pass along the way, and fearful of what he might find when he gets home. Heavy-hearted, he doesn't feel like playing music yet. But he takes comfort in listening.
Nirmal comes from a family of flutists and flute makers. His uncle, fellow flutist and flute maker Ram Kumar Singh, told me he believes music and art will be necessary for the healing process. "When we see and hear Nepali cultural sounds and images, it creates a mood for the victims to be more positive and to unite. Folk music and arts are the medium that creates a feeling of humanity. It totally ignores differences like ethnicity and political parties."
For the last several years, Nepal's government has been trying to restructure the state after a 10-year civil war (1996-2006). Amid well-meaning efforts to right decades of wrongs against marginalized peoples, ethnic identity politics have become a sticking point, and the major political parties have created a stalemate by refusing to compromise.
While marginalized groups fight for long-denied rights and representation, others use the threat of national disintegration to uphold their power and the status quo.
A way to further unity among people of Nepal
Regardless of their own ethnicity or political affiliation, musicians often embrace politics of a different sort. Their claims that music transcends differences are only partly true. Just as often, music and other performing arts celebrate difference, asserting proud identities associated with the country's 126 registered ethnic groups, 123 spoken languages, and many regional and religious affiliations. Yet they do this in the spirit of social inclusion, appealing to notions of common humanity. The politics of music becomes a politics of humanistic unity, rather than antagonistic power plays.
This may sound a bit utopian. But in artists' and ordinary folks' musical responses to the quake, this prevailing discourse about music and unity may help avoid some of the problems that have occurred after other natural disasters. The power struggles over access to aid following the earthquake in Haiti and the tsunami in Sri Lanka threatened neighbors' peaceful co-existence.
Nepal will face similar challenges in the coming weeks, as relief efforts strive to distribute resources equitably under difficult conditions. The extent of damages in hard-hit rural areas still remains to be determined.
So far, reports paint a picture of a country rallying together to survive. In another Kathmandu camp, writer Sanjeev Pokharel tweeted his delight at hearing his neighbors in the next tent singing. Music's symbolic social harmony lives on. Laments provide shared catharsis, the continuation of local traditions sounding elements of hope.
In 2006, the Nepali folk band Kutumba played for programs about disaster relief. I was a guest performer, as was Barta Gandharva, a young singer and sarangi fiddle player. "Let's be safe from earthquakes!" Barta sang to a crowd in the ancient town of Sanothimi, a few miles east of Kathmandu. This town was all but destroyed in the last major earthquake of 1934, and on Saturday was once again reduced to rubble.
That day in 2006, we called elders up to the stage, and they told us their memories of the 1934 earthquake. "Everything was broken," said one old man. "Our hearts still cry, remembering." For a few moments he appeared lost in his sadness, years of hardships etched in the lines on his face. Then he, too, began to dance to the music.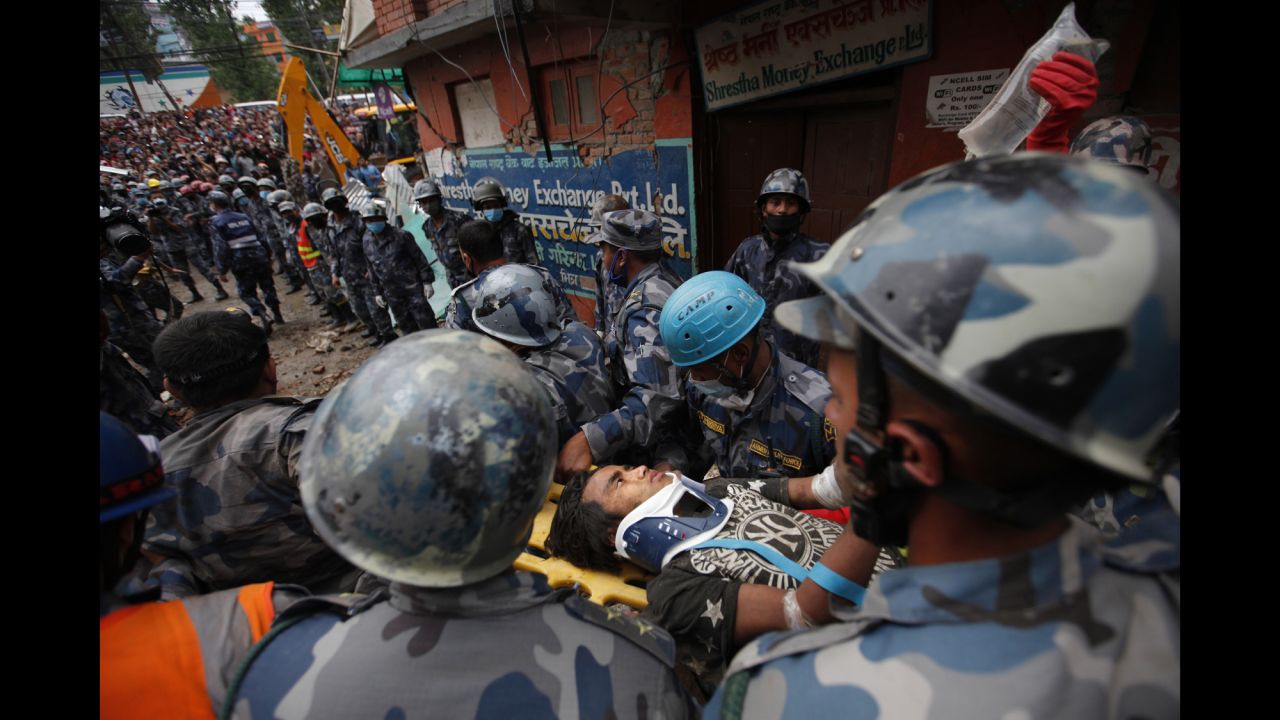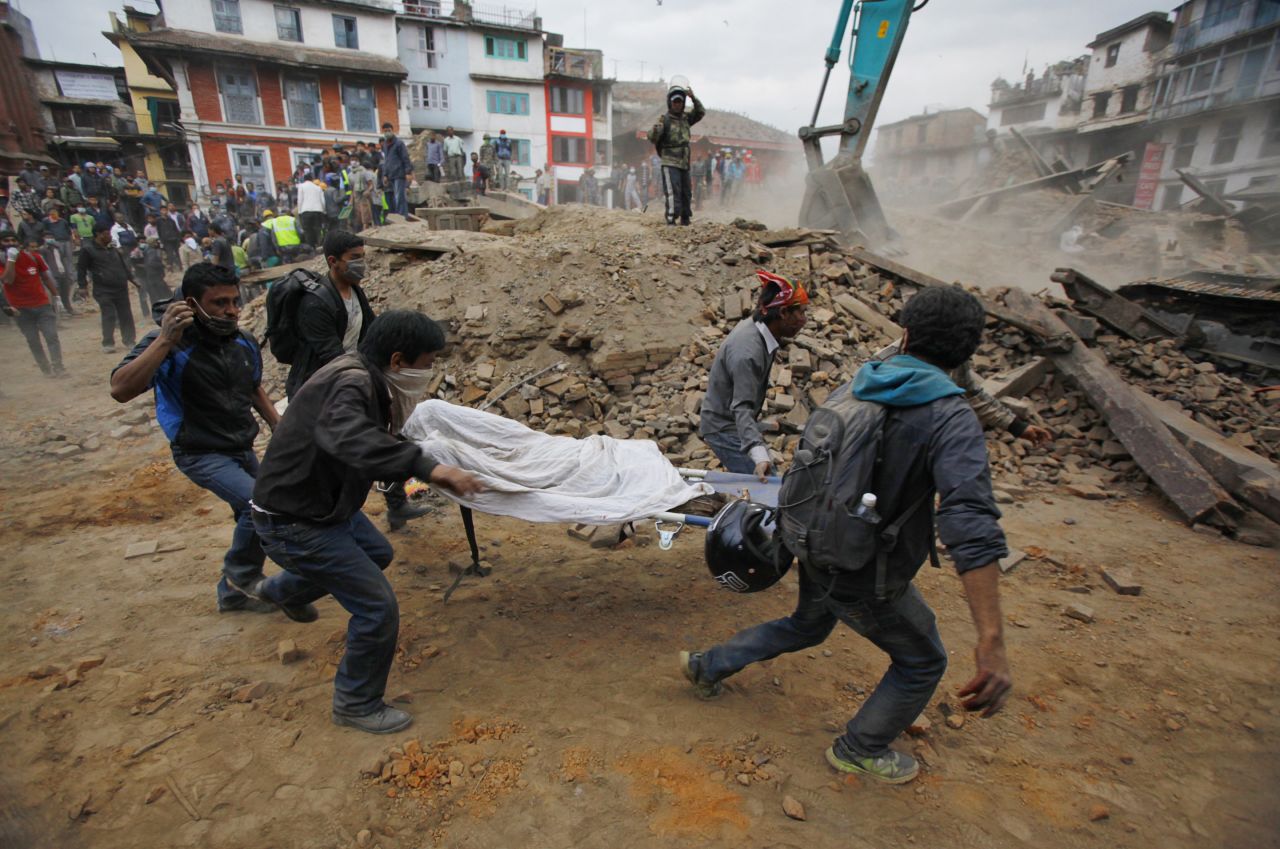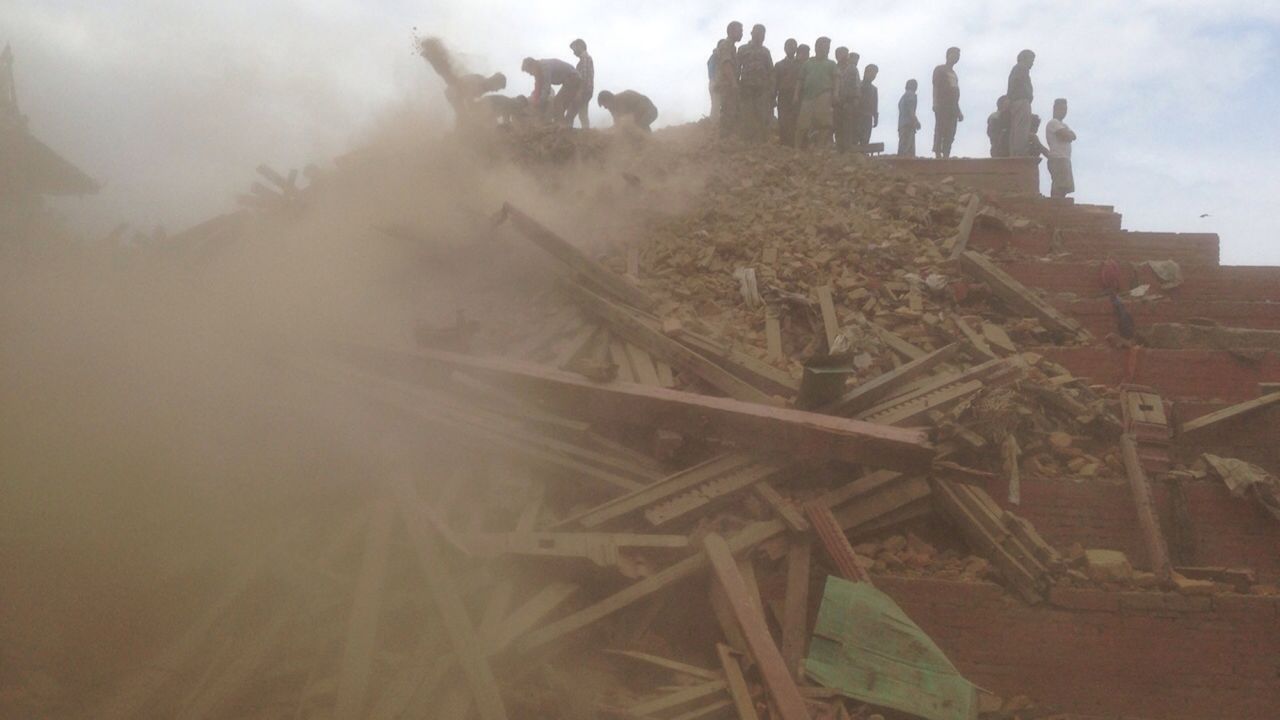 Follow us on Twitter @CNNOpinion.
Join us on Facebook.com/CNNOpinion.