Story highlights
Food allergies affect 1 in 12 kids
For some kids, even trace amounts of allergens can cause serious reactions
Food allergy research needs better funding, Kim Hall says
Editor's Note: Kim Hall is the co-founder of End Allergies Together, Inc. (EAT) a registered 501(c)(3) nonprofit organization solely focused on raising money for food allergy research. EAT is committed to giving 100% of net proceeds directly to the scientists who strive to find solutions for this growing epidemic. The opinions expressed in this commentary are solely those of the author.
(CNN) —
My daughter, Lindsay, was 11 months old when I first fed her scrambled eggs with cheese. She immediately broke out in hives, threw up, and turned blue. She was going into anaphylactic shock.
A call to 911 saved her life.
How could a child who seemingly looked fine one minute be fighting for her life the next, all because of a common food?
We soon learned that Lindsay was severely allergic to dairy, eggs, peanuts and tree nuts. Just a trace amount could be life threatening.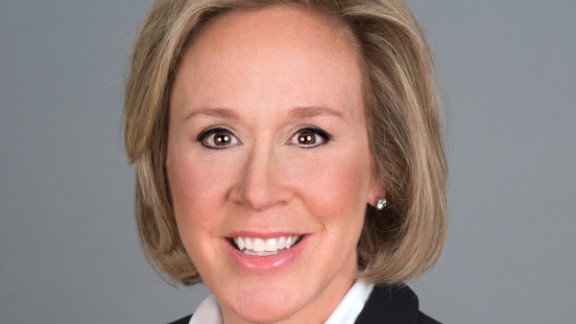 That was a decade ago when the fear and panic set in. And we were not alone: 1 in 12 children is born with food allergies in the U.S., a number that continues to rise.
Eating is a part of everyday life and a way of life
Eating is a lifestyle, and it dictates everything we do as a family.
Each phase of life has presented its own unique challenges. During Lindsay's toddler phase, it was hard to join playgroups as sippy-cups of milk and dusty cheddar cheese Goldfish were everywhere. God forbid she ate one or picked up a toy recently used by someone with dairy or egg on their hands.
Next came the birthday party phase, where pizza and cake were standard fare.
And then she was a Girl Scout, where she had to sell cookies she could not even eat.
Meet the girl allergic to life
Lindsay started to resent her allergies. "Why do I have food allergies? It is so unfair. It is so scary. It makes me feel different, sad, uncomfortable, and left out," she would say.
Then the dreaded school phase arrived. How could any school be equipped to ensure no one spilled milk on Lindsay or shared their peanut butter sandwich? Who could keep learning spaces and educational materials clean and free of allergens? We were lucky to find schools who partnered with us to keep her safe.
A trace amount can be anywhere
Food allergies are incredibly dangerous when eating away from home.
One server didn't wash his hands after touching cream cheese and picked up Lindsay's egg, dairy and nut free bagel to put it in the bag.
Another time, a server mistakenly put a nut contaminated vitamin supplement into her fruit shake.
Both accidental exposures required 911 calls and ambulance teams to get her safely to the hospital.
A story of hope
In May 2013, we read a story about Tessa Grosso, a brave young girl undergoing treatment in California. She was desensitized to five food allergens simultaneously. I was determined to understand how Tessa could now safely eat wheat, dairy, eggs, peanuts and almond within six months of undergoing this "treatment."
Lindsay was approaching her teenage years – a time when children are three times more likely to have a fatal accident because of their higher risk-taking behavior. We knew that for Lindsay, a simple teenage kiss could lead to anaphylaxis.
I contacted the team conducting Tessa's multi-allergen desensitization work at the Sean N. Parker Center for Allergy Research at Stanford University. Thankfully, this team lead by Dr. Kari Nadeau, invited Lindsay as the first Connecticut resident to be screened as a potential participant.
We flew across the country four separate times for Lindsay to undergo 12 food challenges, skin tests and blood work. For the first time in her life, Lindsay knowingly consumed each of her allergens until she demonstrated signs of a reaction while having her vitals checked and recorded every 15 minutes.
She was so brave, and I was scared to death!
All of this just for the chance to qualify for one of the 60 spots in the FDA approved multi-allergen desensitization study which required $4.5 million to be raised in order to move forward. Inspired by Dr. Nadeau and her team's work and the funds required to launch this clinical trial, I decided I had to help raise money for research.
The hope is there, but the funding is not
As luck would have it, I met Elise Bates one week before our first California trip at a local food allergy meeting. Not only did Elise share my passion to find a cure because of her own daughter's life threatening allergies, but she also had a vision of how to make a difference. Within a year, our families launched End Allergies Together, Inc. (EAT), a nonprofit organization solely dedicated to funding food allergy research.
Our founding principles were simple: First, we underwrote our administrative costs so that 100% of net proceeds would go straight to the scientists working on a cure. Second, EAT would never waver from its single mission of raising money for research. Third, every donation, big or small, would be crucial. If everyone touched by food allergies gave just $10, we could make a real dent in the over $400 million annual research funding gap.
Lindsay discovered gymnastics five years ago. Today, at age 11, she practices four times a week and competes on the weekends. Her dream is to attend a sleepaway gymnastics camp but, we both know that her current allergies make this too dangerous.
Our hope and dream is that someday, Lindsay will be able to live a life where she can just EAT.
In the meantime, we are grateful for her friends, family, coaches and teachers who keep her safe – every day. And, for the researchers who dedicate their careers to helping find a cure.
Follow us on Twitter @CNNOpinion.
Join us on Facebook.com/CNNOpinion.