(CNN) —
Hair and beauty is a billion-dollar business as millions of women strive to put their best foot forward.
But where previously the ideal of African beauty was to have chemically-straightened hair, today's stylishly chic women are embracing a more natural look.
It's a movement that's gained traction in the last couple years. Hair is getting loud and proud and whether it be coily, curly or just a little kinky, women across the continent are rocking natural hair like never before – and entrepreneurs have been quick to jump on the beauty bandwagon. One savvy businesswoman is Korkor Kugblenu, founder of the Body Butter Company in Ghana.
She launched her startup with just 10 sets of products in 2011, but fast forward several years, business is booming and her collections have grown to 50. "I'm passionate about natural hair and natural products. I think embracing our natural hair is a way of empowering ourselves," says the Ghanaian entrepreneur.
We asked Kugblenu to pick her top five looks – see her favorite styles below.
Kugblenu's top 5 styles
1. The chic wave
Courtesy Korkor Kugblenu/Photographer: OneFotos
This is a pretty, chic pin-updo for dreadlocks. It's perfect for date-night or any other important event. What you do is Bantu knot your dreadlocks and scarf it overnight. When you're ready to dress up, undo your Bantu knots and arrange them in this manner, holding the strands in place with hair pins as you go along. A delicate flower on the side adds to the allure.
2. The blow out
You can achieve this look by threading your hair for two hours or more. Part your hair in to six or four and tightly wrap sewing thread or small pieces of cloth around each part from root to tip. This stretches out your curls temporarily and gives you a bigger 'fro. This style is versatile and can be used for any occasion because it makes the bold statement "I love my hair!"
3. The fan-out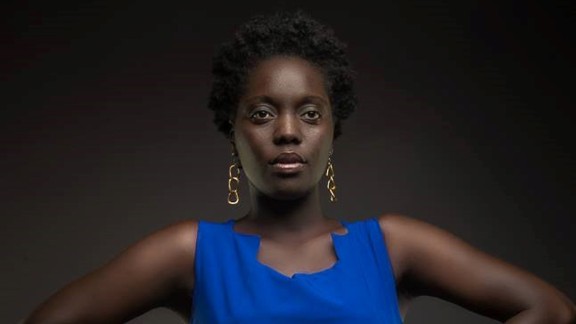 Courtesy Korkor Kugblenu/Photographer: Gerard Nartey
This looks easy and it is, but it takes some time. The best way to achieve this style is by braiding your hair overnight. It works well with all lengths of hair even teeny weeny Afros like this one. Before braiding, make sure your hair is damp then apply a bit of hair butter (could be Shea butter, cocoa butter, a mix of these or any other butter that's suitable for hair). Do not use oils, they will not hold your style. You can either do the three-strand braid or a two-strand twist. After which you cover your hair with a satin or silk scarf or cap. In the morning, when your hair is adequately dry, undo your braids or twists and voila! Now all that's left is to figure out which outfit will flaunt that 'fro.
4. Dreadlocks, no time and a scarf
This style is quick and easy; perfect for a casual outing. Just bow your head down, making sure your dreadlocks all fall to the front; take your scarf, fold it into a triangle and wrap your head making sure the base of the triangle is at the nape of your neck and the three points of the triangle converge in the front. Tie the two opposing points around the cluster of hair in the front twice to achieve this look.
5. The Three Sisters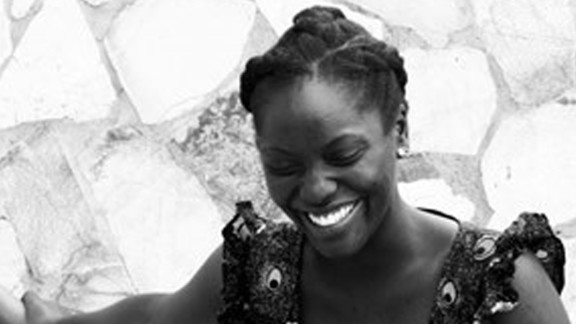 Courtesy Korkor Kugblenu/Photographer: MokoCharlie
This is an easy, DIY style that works well on medium to long natural hair (from 13cm upwards). Part your hair into three by drawing a line in your mane with your comb from your forehead to the nape of your neck. Take each part and weave a loose French Braid. This is a protective style; it keeps your edges hidden and also presents nicely as an easy, every-day style.
Watch this: Booming beauty biz goes natural
Read more: Eat yourself healthy with these superfoods
Read more: Cosmetics queen battles against skin bleaching