Story highlights
A YouTube video shows the scale of an avalanche on Mount Everest on Saturday
Eight Nepalis are dead at Everest, but not identified; three Americans are also dead
Helicopter rescues are underway to retrieve climbers stranded on Everest
(CNN) —
A mammoth wave of snow darkens the sky over Everest Base Camp. Appearing like a white mushroom cloud roaring over the climbers, they scurry as their tents flap like feathers in the wind. Then panic hits.
"Whoa! Whoa!" Screams and expletives are heard.
The few people in the video scatter and dive into a tent as the deluge of snow falls over them. Cursing and breathing heavily, they wait until the pounding is over.
After a while, they scream to each other, "Are you all right?"
"Are you OK?"
The camera jostles back and forth as German climber Jost Kobusch heaves to catch his breath.
Nearly 4,000 dead in Nepal earthquake
When they finally emerge from their avalanche ordeal, their faces are scarlet and their bodies crusted in snow. They trudge away, completely dazed and shocked.
"The ground was shaking from the earthquake and as soon as we saw people running, we were running ourselves to save our lives," Kobusch wrote in a post on his YouTube video.
The harrowing two-minute clip shows the unimaginable scale of the avalanche that smashed into Everest Base Camp on Saturday. At least 17 people have been killed, with dozens injured and several missing – likely buried beneath the snow and ice.
The fates of the climbers and the local hires are one part of the enormous human toll in Nepal from the catastrophic quake that has so far claimed the lives of more than 4,300 people. At least 8,000 people were reported to have suffered injuries.
Photos: Powerful earthquake hits Nepal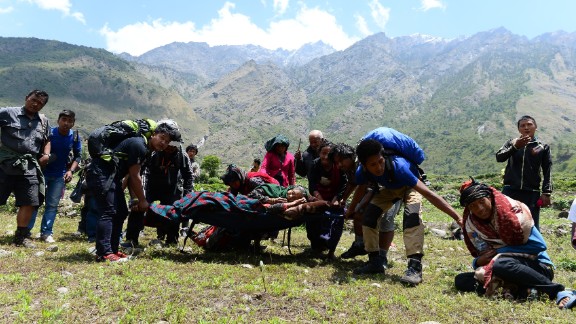 Photos: Powerful earthquake hits Nepal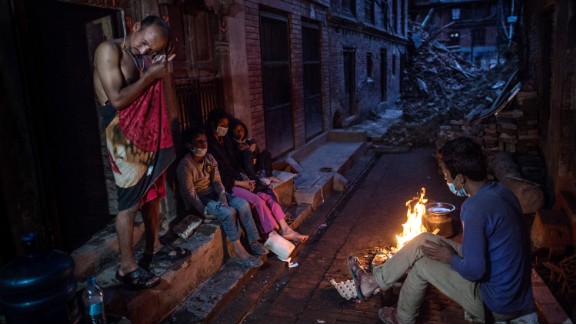 Photos: Powerful earthquake hits Nepal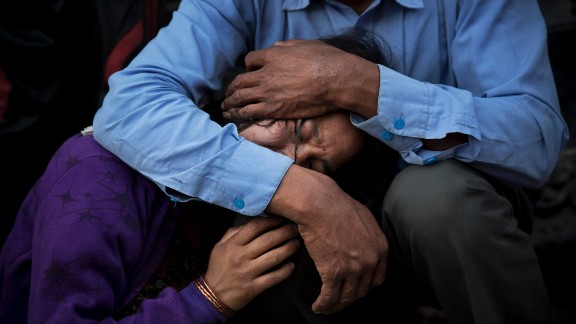 Photos: Powerful earthquake hits Nepal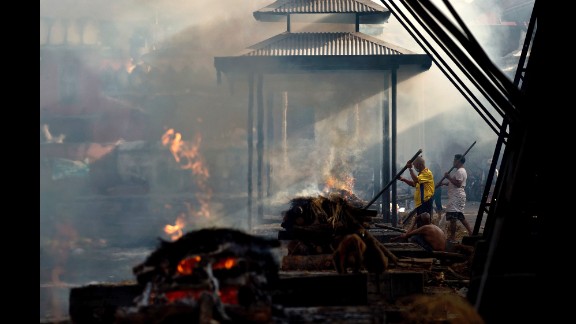 Photos: Powerful earthquake hits Nepal
Photos: Powerful earthquake hits Nepal
Photos: Powerful earthquake hits Nepal
Photos