Warwick, Rhode Island
CNN
—
If Lincoln Chafee decides to run for president in 2016, his history as a Republican will follow him in more ways than one.
Chafee, a Republican-turned-independent-turned-Democrat, and his close cadre of volunteer advisers are mapping out his possible long shot presidential bid in a dimly lit, windowless office in the basement of an airport strip mall in Warwick, the town he represented as mayor.
The office's plainness is less surprising, however, than the fact that Chafee shares a thin wall with the Rhode Island Republican Party.
The GOP headquarters is the former governor's direct neighbor, and every day when Chafee comes to work, he has to step around an awkwardly placed "Rhode Island Republican" sign in the entryway to Warwick's Airport Plaza Office Space. It is difficult to miss the symbolism in the two offices considering that less than a decade ago, Chafee carried the state party's banner when he served six years as a Republican senator, only becoming a Democrat in 2013.
"I will say," Chafee said during an interview with CNN in his office, "my picture is probably on the dart board over there."
When Chafee launched a 2016 exploratory committee earlier this month, it came as a surprise to most reporters and Democratic operatives.
Chafee then went on CNN last week and used the phrase, "I'm running," taking him a step further than just an exploratory committee. Chafee said that was a mistake, but something he now says hints at the fact his presidential run is more than likely.
Since deciding not to run for reelection as governor in 2013 – a decision he says he made because he wanted to consider running for president, not because of his flagging poll numbers – Chafee had gone silent and was not noticeably putting the pieces in place for a run.
But as he weighs a bid, the soft-spoken Chafee is making a splash by doing something other Democrats haven't been willing to do: Attack Hillary Clinton, the party's prohibitive favorite, by name.
Going after Hillary
"Expediency seems to be a word that is associated with Senator Clinton on important issues," Chafee said about recent charges that Clinton has flip-flopped on issues like trade, same-sex marriage and driver's licenses for undocumented immigrants. He described the former secretary of state as someone who "put your finger into the air and see which way the wind is blowing, and then make a decision on an important issue."
Chafee served with Clinton in the Senate and the two sat on the Committee on Environmental and Public Works together. But Chafee said he doesn't consider Clinton a friend. "I don't know her that well," he said. "It is professional."
The most important issue Chafee believes Clinton flip-flopped on is the Iraq War, and nothing animates him more than talking about his "no" vote – the only Senate Republican to vote against authorizing military action.
"The Iraq War is a perfect (example)," Chafee said, his arms raising as he talks. "Now, I did my homework. And now we live with the consequences. She (Clinton) did not do her homework and got it wrong. It was a bad vote."
Clinton voted in favor of authoring military action in Iraq. The vote has hung with her since then and helped sink her 2008 presidential campaign against President Barack Obama.
During his interview with CNN, Chafee had two phrases scribbled on a scrap of paper in front of him: "Weakened our country's standing in the world" and "set back our strategic interests in the region." Both were used by Clinton in her recent memoir "Hard Choices" to describe the regret she felt after her 2002 Iraq vote.
To Chafee, that isn't enough.
"It was a huge mistake. People died, it cost us 6 trillion dollars," Chafee said. "I know the media wants to move on, but I am going to bring this debate to the voters."
No other Democrat considering a 2016 run is going after Clinton like this.
Former Maryland Gov. Martin O'Malley is more than willing to knock Clinton on issues like marriage and trade, but most of his barbs have been in subtle videos that don't use Clinton's name. Former Virginia Sen. Jim Webb repeatedly told reporters in Iowa earlier this month "no comment" when asked about Clinton. And former Sen. Bernie Sanders has just recently started to attack Clinton on one issue: Trade.
Chafee may be new to the race, but he is trying to make a splash. And he and his advisers know that attacking Clinton is a good way to do that.
"I know that I have had an ethical, long career in public service. And I am very proud of that. Not once a question of my ethics," Chafee said in response to a question about "Clinton Cash," a book by a conservative author that alleges the Clinton State Department did favors for donors to the Clinton foundation.
Chafee said that he doesn't know whether the allegations are true – and the Clinton campaign has been quick to dismiss the book as a partisan attack. But the former governor added that he would "absolutely" use the book against Clinton in a Democratic primary if it proves to be true.
"That is not what America should be all about," he said in response to the book's allegations.
Like Clinton, though, Chafee is part of a political dynasty – albeit a Republican one. Chafee's father, John Chafee, represented Rhode Island as governor and senator from the 1960s to the 1990s as a liberal member of the Republican Party. Lincoln Chafee, who served as mayor of Warwick from 1992 to 1999, senator from Rhode Island from 1999 to 2007 and governor from 2011 to 2015, was a Republican in the same vein as his father. "Fiscally responsible and socially liberal," Chafee recalled.
But Chafee famously left the Republican Party after losing his Senate reelection bid in 2006. He endorsed then-Sen. Obama in 2008, became an independent and officially became a Democrat in May 2013.
This isn't the resume of someone vying for the Democratic nomination, but Chafee argues that his positions are in line with what Democratic voters want. He will take this message to South Carolina on Friday when he speaks at the South Carolina Democratic Party 2015 kickoff, and again on May 6, when he headlines a meeting of the Hillsborough County Democrats in New Hampshire. His advisers are still planning a trip to Iowa next month.
The Chafee platform
Chafee wants less foreign entanglements, he said, arguing that Clinton's time at State was defined by "exaggerating our differences and minimizing our similarities" with rogue nations.
"I think we need to step back and go back to what worked for us during the Cold War, building good alliances, making as many friends as possible, working hard on our diplomacy," he said. "It was hard work and it took time, but we made friends. And that is what we need to get back to doing."
He backs same-sex marriage as a constitutional right, he said, and hopes the Supreme Court will rule as such when it hears a case on the issue this year.
On marijuana legalization, Chafee said he has watched what happened in states like Colorado and Washington and is receptive to those "two brave states."
"As a governor, I like the revenue," he said with a smile. "The people are using and not paying taxes. Part of me says, 'let's regulate it and tax it and make it legal and use that revenue to lower taxes or have better schools or better roads and bridges.' There are so many good areas you can put that revenue. And people are using it anyway."
And on money in politics, Chafee says that he doesn't support a constitutional amendment to account for spending on political races, but does hope that the courts will rule differently than they did during the Citizens United case.
The dark horse candidate
Chafee is being advised by a small group of former staffers who, for now, are working for free. Jonathan Stevens and Debbie Rich, two aides who have worked with Chafee since the '90s, are helping him plan his run, along with Kenny Alston, Chafee's chief of staff in the governor's office.
These advisers – and Chafee – know that none of his views on issues matter if he doesn't run. And that is what the governor's run, in many ways, boils down to: A campaign where Chafee knows he is a long shot but hopes to get to talk about certain issues.
Before Chafee got into the family profession of politics, he studied horseshoeing at Montana State University and spent seven years working at harness racetracks in the United States and Europe. Scattered in his less-than-organized office are pictures of a baby-faced Chafee posing with different harness teams and horses.
When asked if he would bet on himself in 2016, Chafee equivocated.
"I can't," Chafee said before catching himself. "I am in it to win. I mean, I care about these issues and I think they should be discussed within the Democratic Party. That is the first goal, is to make sure where we are going as a country and how it affects our children and grandchildren, that is number one, talking about it for the Democratic voters. And then, also, to win."
Right now, Chafee finds himself at 1% in the only national poll to include him, a CNN/ORC poll from earlier this month.
But, in that, Chafee sees a positive association with the Clintons.
"Any political historian can give innumerable examples of one percenters who have gone on to success," he said with a smile. "Maybe even Bill Clinton himself?"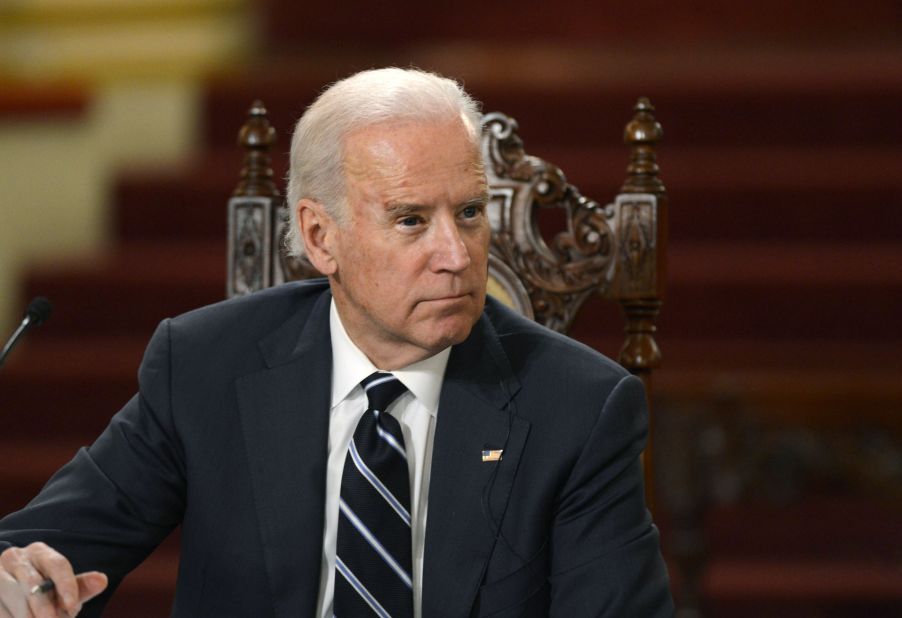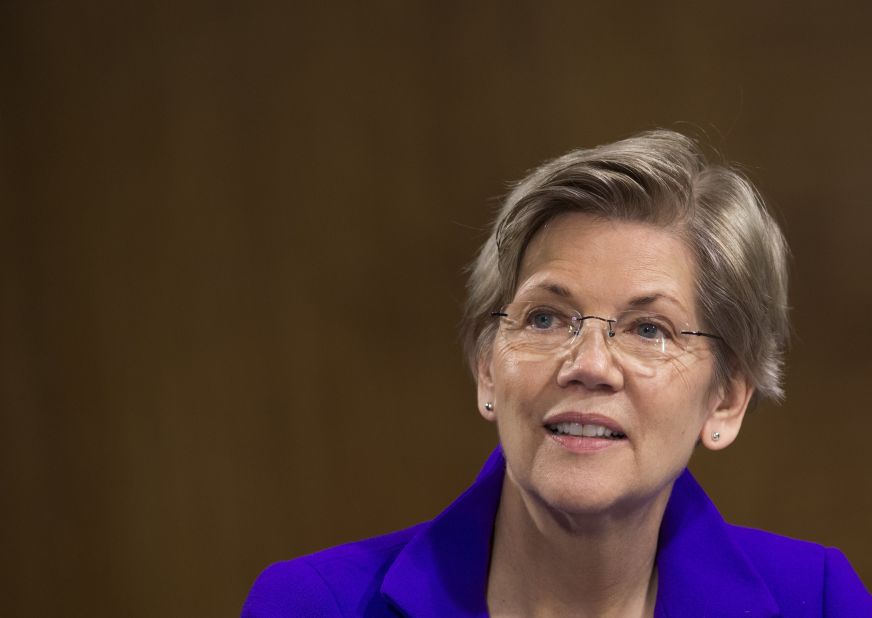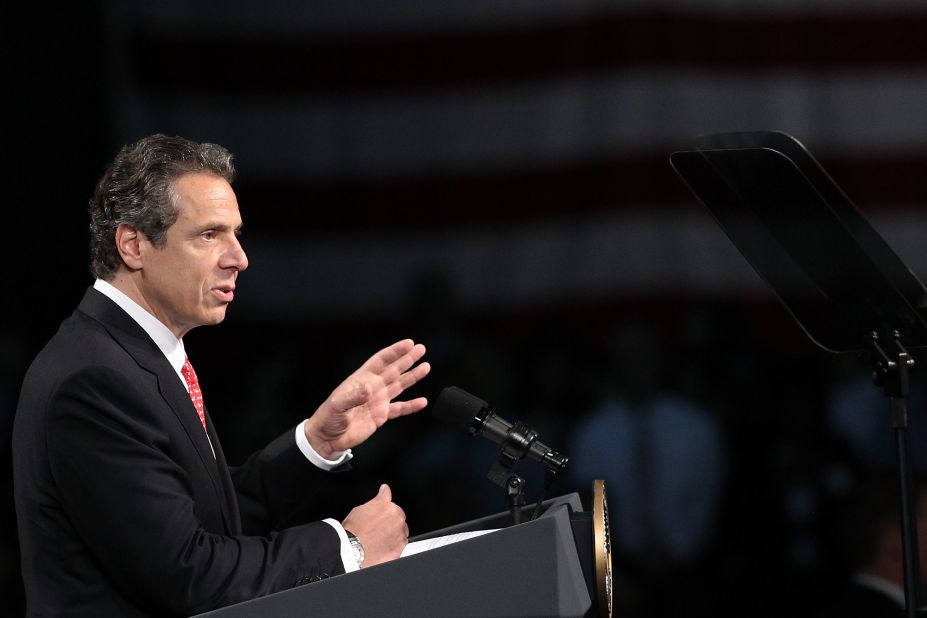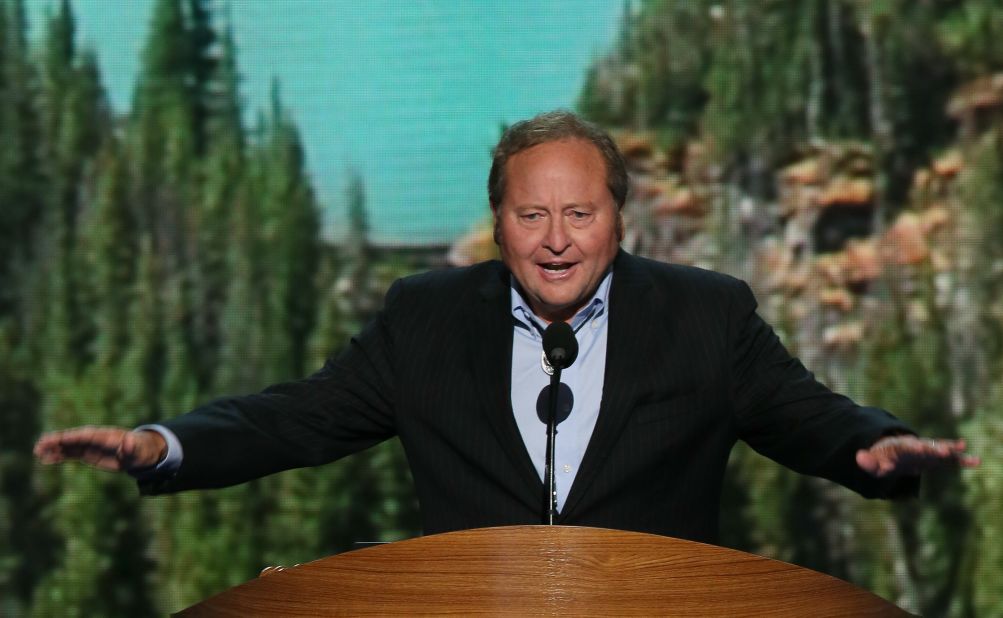 Alternatives to Hillary Clinton 2016