Republican Gov. John Kasich of Ohio is inching closer to a presidential bid and his supporters have launched an organization that can raise unlimited funds from donors.
Mr. Kasich's supporters filed paperwork with both the Ohio Secretary of State and the IRS for a non-profit called "New Day for America," according to Chris Schrimpf, the communications director for the Ohio Republican Party who is also helping Kasich coordinate his political activities.
Even though Kasich is a dark horse candidate, the board shows he's been able to wrangle some support from national figures as well as prominent businessmen. The directors include John E. Sununu, the former senator from New Hampshire; Bruce Soll, senior vice president at L Brands (which owns Victoria's Secret and Bath and Body Works); Philip Geier, former chief executive of the Interpublic Group of Companies and Jo Ann Davidson, national committeewoman for the Republican Party of Ohio.
Kasich's quest to reshape the GOP
The move suggests Mr. Kasich's flirtations with a bid for the 2016 Republican nomination are becoming more serious. He traveled over the weekend to South Carolina – an important early voting state – and then over to New Hampshire for a Republican Leadership Summit.
Washington-based attorney E. Mark Braden of Baker Hostetler will also play a key role in the tax-exempt operation, according to the official filing and people familiar with the matter. In addition to extensive campaign finance experience, Mr. Braden is also deeply knowledgeable about Ohio politics, having held positions in the past with the Ohio Elections Commission and the Secretary of State in Ohio
Photos: Potential 2016 presidential candidates
Photos: Potential 2016 presidential candidates
Photos: Potential 2016 presidential candidates
Photos: Potential 2016 presidential candidates
Photos: Potential 2016 presidential candidates
Photos: Potential 2016 presidential candidates
Photos: Potential 2016 presidential candidates
Photos: Potential 2016 presidential candidates
Photos: Potential 2016 presidential candidates
Photos: Potential 2016 presidential candidates
Photos: Potential 2016 presidential candidates
Photos: Potential 2016 presidential candidates
Photos: Potential 2016 presidential candidates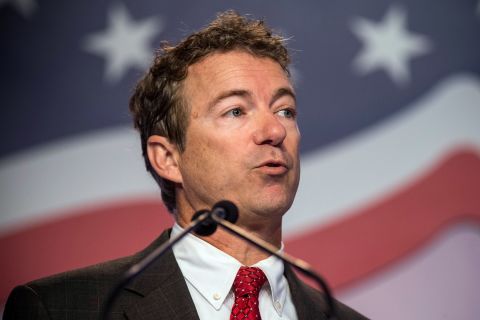 Photos: Potential 2016 presidential candidates
Photos: Potential 2016 presidential candidates
Photos: Potential 2016 presidential candidates
Photos: Potential 2016 presidential candidates
Photos: Potential 2016 presidential candidates
Photos: Potential 2016 presidential candidates