If love is going to blossom between Hillary Clinton and Iowa Democrats, it's going to take a while.
For now, both sides seem happy to start with cautious respect.
There's so much baggage after Clinton's stinging caucus loss seven years ago that her debut trip to the first-in-the-nation state as the prohibitive 2016 front runner was always going to be a delicate one.
But Clinton wrapped up the first swing of her new White House campaign Tuesday night after building bridges with key party members and state lawmakers. As she prepared to return home to New York – flying commercial instead of riding in her "Scooby" van – senior Democrats signaled approval at her low key, humble approach.
READ: Hillary Clinton's no-frills campaign
"I think she is on the right track, she is starting out slow and easy," said Jerry Tormey, co-chair of the Urbandale, Iowa, Democratic Party. "She is meeting people one-on-one in small groups. I think that needs to happen to make sure she is hearing what the people have to say."
Burying the hatchet
Both Clinton and Iowa Democrats have an interest in burying the hatchet. The former secretary of state is pledging to fight for every vote but she might be even more inevitable this time for the party nomination than she was in 2008, giving both sides an incentive to play nice. Privately, many Democrats here acknowledge that Clinton, rather than alternatives like former Maryland Gov. Martin O'Malley or former Sen. Jim Webb, is easily their best hope of keeping the White House.
Still, there was plenty for outsiders to complain about in Clinton's two-day stay. Journalists were fuming at a lack of access, and Republicans accused her of appearing before tiny, tame audiences lobbing softball questions.
Clinton did not shed any light on the controversy over her private email server – even as reports surfaced that she was asked directly about the issue in 2012. There were no challenges to her tenure running President Barack Obama's contentious foreign policy. And other sensitive issues, such as her family foundation's decision to continue taking foreign donations or her belief in a "constitutional right" to same sex marriage, were addressed in carefully crafted statements.
READ: Hillary Clinton has a new position on same-sex marriage
Her freshly modulated political convictions seemed to contain inconsistencies.
Clinton railed against hedge fund managers who make astronomical sums of money – even though she just left the corporate speaking circuit where she commanded several hundred thousands dollars a pop.
She promised to back a constitutional amendment to sort out campaign finance abuses – but is expected to pile up at least a billion dollars for her own presidential ambitions.
She failed to offer any policy specifics and skipped past the big questions hanging over her 2016 campaign, among them, can she avoid the backstabbing staff turmoil that marred her 2008 effort? Can a Democrat win a third consecutive presidential term in 2016? And is America ready for the dynastic politics the Clintons' return to the White House would represent?
Questions can wait
But from Clinton's point of view, those questions can wait. This journey from New York to Iowa by van – via gas stations, coffee shops and a Chipotle – was about presenting her as sympathetic to the stretched bank accounts of "Everyday Americans" and offering a mea culpa to Iowans who play their role of vetting the presidential field with almost religious intensity.
Clinton, a former first lady, senator and secretary of state, presented herself as the "champion" of the middle class, and vowed to build an economy for the future. This seemed to mirror Obama's successful 2012 gambit of branding the GOP the party of the rich.
She also took a swipe at convincing Americans she has a deep seated desire to be president – not just personal ambition.
"I just felt like I couldn't walk away from what I see as the challenges we face," Clinton said.
Her campaign appeared to be trying to pitch her effort at the same register as the famous New Hampshire scene from 2008, in which she choked up when trying to explain how hard she wanted to fight for American families.
READ: Congress asked Clinton about emails in 2012
But Clinton also had an explicit message for Iowans: she understands that last time, she came across as entitled, unsympathetic and insufficiently attentive to the personal touch many here crave before promising their vote.
Clinton never had a close connection to Iowa and in 2008, her campaign, realizing its problem in the state, once mulled bypassing the caucuses altogether. Many senior members of her campaign believed that Iowa's role in the campaign far outweighed its size and significance.
But she stayed in and her aides watched in dismay when the state swooned at Barack Obama's liberal, anti-war agenda. She only placed third in the caucuses – a humiliation from which she never recovered.
Bitter memory
Until this week, Clinton's last, bitter memory of Iowa as a presidential candidate was a late night flight to New Hampshire on the night of the 2008 rout, in which she and her staff huddled in shock at the front of her campaign plane.
But in a classic sign of the penchant for re-invention and comebacks the Clintons have often used to bounce back from political scrapes, the former secretary of state tried for a do-over with Iowans.
"Believe me, I know that it's not going to be easy, that I'm going to have to work hard to earn every single vote and get every caucus-goer I can round up to show up next February," she said during the first event of her campaign, an education roundtable in Monticello, Iowa on Tuesday.
READ: Live from New York: It's 'Hillary Clinton'
Clinton's willingness to munch on humble pie seemed to be appreciated, even among those who don't identify as Democrats.
Mick Starcevich, President of Kirkwood College, where Clinton appeared, said he was an independent and had not yet decided how to cast his 2016 vote but lauded her for holding an intimate conversation in front of 20 or so people, rather than a booming campaign launch rally.
"I would say this was really softball. But you have got to have that," he said. "This was so far from a rally (and) that is why I really value it, for what she was trying to accomplish."
First step
While Clinton's gesture was appreciated, this was just a first step, and there is a lot of work left for her to do to win Iowans over.
More than anything, Iowans appear to want a contest in 2016. With memories of the electrifying race seven years ago still fresh in their minds, Democrats are looking rather enviously at the building GOP clash.
Caucus contests are vitally important for the Iowa parties to find new voters and encourage grassroots supporters, in a perennial swing state.
Democrats are still licking their wounds after wavering voters stayed home in last fall's midterm elections, allowing rising Republican star Joni Ernst to capture a Senate seat.
"First, I think there will be a very robust caucus. It's very important to us. What the caucuses are – they are about party building," said Dr. Andy McGuire, who chairs the Iowa Democratic Party.
Some Clinton aides privately hope that their candidate does draw a Democratic challenge, possibly from O'Malley, Webb or independent Sen. Bernie Sanders, believing it would sharpen her skills for the general election.
And there are enough Democrats in Iowa who are not sold on Clinton to give another candidate a chance to significantly heighten their profile.
Some activists are still pining for Massachusetts Sen. Elizabeth Warren to make the race, despite her frequent renunciations of interest. Many here contrast Warren's populist streak with what many Democrats believe is Clinton's cozyness with Wall Street and lack of affinity to the middle class.
"The reason I am not as excited about Hillary is that Elizabeth Warren has come for where the majority of us have been," said Ready for Warren activist Brenda Brink, from the small town of Huxley outside Des Moines. "Hillary Clinton has forgotten all that and forgotten where people are still – which is still struggling."
Republicans
Republicans in Iowa also watched Clinton's trip closely and are vowing to make the race here a referendum not just on her economic plans and record as secretary of state – but on her character.
"We absolutely welcome any candidate who wants to come but I think Hillary is trying to rebrand herself," said Jennifer Smith, chair of the Republican Party in Dubuque County. "Here in Iowa we like sincerity, we like people to be authentic, that's really not what she has been doing here."
While conservatives would poke holes in Clinton's tactics whatever she did – Wall Street Journal columnist Peggy Noonan called her tour the most "inept, phony, shallow, slickily-slick and meaningless" one she's ever seen – it's clear that the front-running Democrat is right to take nothing for granted.
As a one time "inevitable" front runner whose White House hopes crashed in Iowa, Clinton must still wake up late at night and wonder if lightning may strike twice.
"Iowa is kind of the place for a dark horse candidate," said Tormey of the Urbandale, Iowa, Democratic Party. "Is there a possibility that somebody could come along? Anything is possible."
Photos: Hillary Clinton's life in the spotlight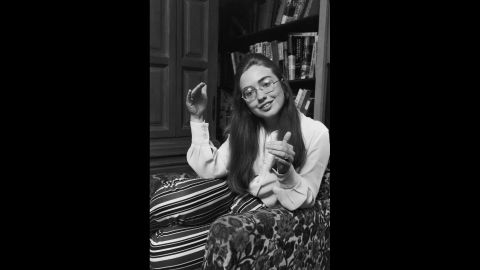 Photos: Hillary Clinton's life in the spotlight
Photos: Hillary Clinton's life in the spotlight
Photos: Hillary Clinton's life in the spotlight
Photos: Hillary Clinton's life in the spotlight
Photos: Hillary Clinton's life in the spotlight
Photos: Hillary Clinton's life in the spotlight
Photos: Hillary Clinton's life in the spotlight
Photos: Hillary Clinton's life in the spotlight
Photos: Hillary Clinton's life in the spotlight
Photos: Hillary Clinton's life in the spotlight
Photos: Hillary Clinton's life in the spotlight
Photos: Hillary Clinton's life in the spotlight
Photos: Hillary Clinton's life in the spotlight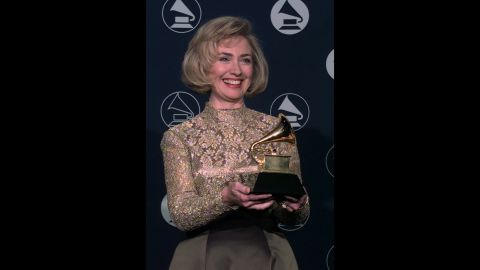 Photos: Hillary Clinton's life in the spotlight
Photos: Hillary Clinton's life in the spotlight
Photos: Hillary Clinton's life in the spotlight
Photos: Hillary Clinton's life in the spotlight
Photos: Hillary Clinton's life in the spotlight
Photos: Hillary Clinton's life in the spotlight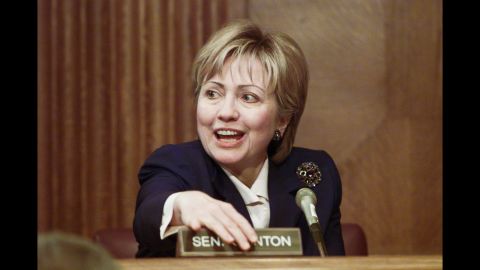 Photos: Hillary Clinton's life in the spotlight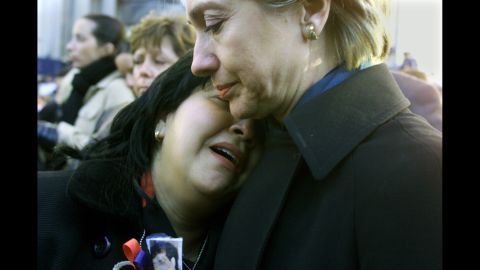 Photos: Hillary Clinton's life in the spotlight
Photos: Hillary Clinton's life in the spotlight
Photos: Hillary Clinton's life in the spotlight
Photos: Hillary Clinton's life in the spotlight
Photos: Hillary Clinton's life in the spotlight
Photos: Hillary Clinton's life in the spotlight
Photos: Hillary Clinton's life in the spotlight
Photos: Hillary Clinton's life in the spotlight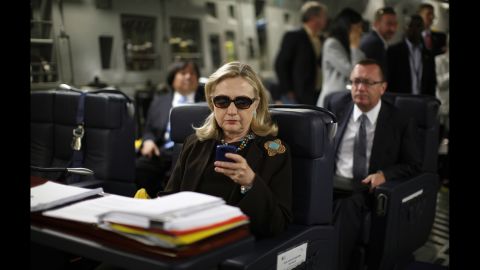 Photos: Hillary Clinton's life in the spotlight
Photos: Hillary Clinton's life in the spotlight
Photos: Hillary Clinton's life in the spotlight
Photos: Hillary Clinton's life in the spotlight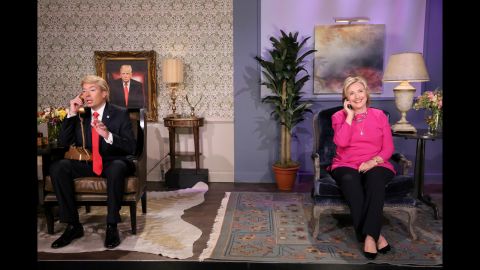 Photos: Hillary Clinton's life in the spotlight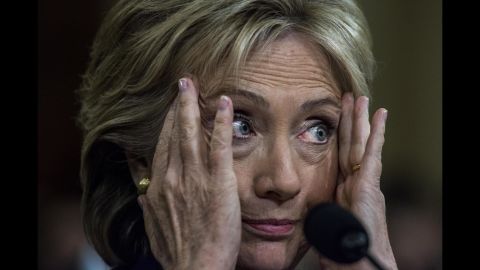 Photos: Hillary Clinton's life in the spotlight
Photos: Hillary Clinton's life in the spotlight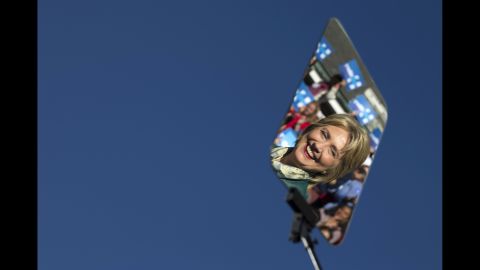 Photos: Hillary Clinton's life in the spotlight
Photos: Hillary Clinton's life in the spotlight
Photos: Hillary Clinton's life in the spotlight
Photos: Hillary Clinton's life in the spotlight
Photos: Hillary Clinton's life in the spotlight
Photos: Hillary Clinton's life in the spotlight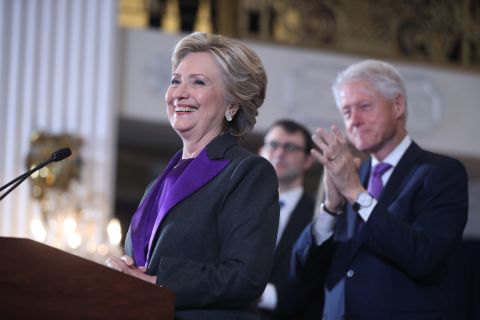 Photos: Hillary Clinton's life in the spotlight