Story highlights
The Shariya refugee camp opened around six months ago, made up of 4,000 tents and counting
The vast majority of the camp's occupants are from the town of Sinjar and fled an ISIS assault
But Ahlam, her children and their grandparents were taken captive
Editor's Note: The names in this report have been changed out of security concerns for Yazidi family members still being held by ISIS.
Duhok, Iraqi Kurdistan
CNN
—
The children laugh and shriek, as some of them seem to always have the capacity to do no matter how depressing the circumstances.
Their bright clothes provide splashes of color against the otherwise drab monotone white of the endless rows of tents.
A small group plays with rocks, replacements for the toys they left behind when they fled, while others clamber through a jagged tear in the wire fence surrounding the refugee camp.
The Shariya refugee camp opened around six months ago, made up of some 4,000 tents and counting.
Thousands of Yazidis now call this corner of Iraqi Kurdistan home, about 18 miles (30 kilometers) from one of the front lines with ISIS, where one can hear the occasional reverberation in the distance of what we are told are airstrikes.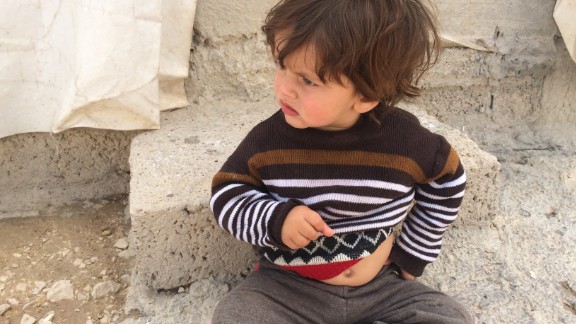 Photos: Yazidis flee ISIS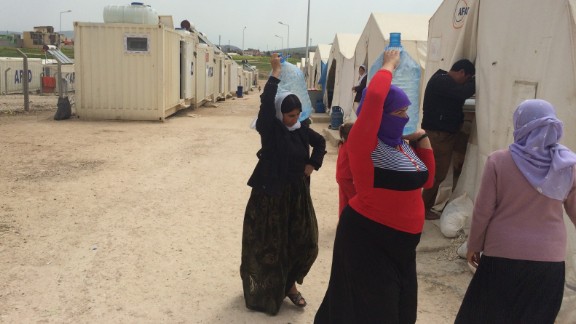 Photos: Yazidis flee ISIS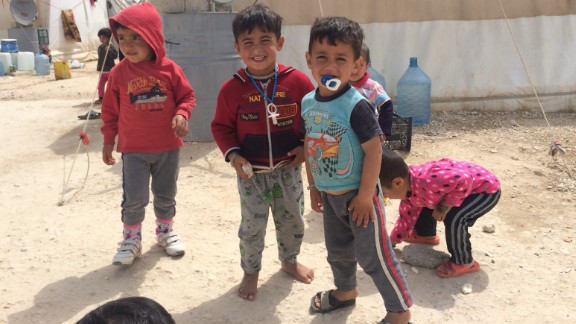 Photos: Yazidis flee ISIS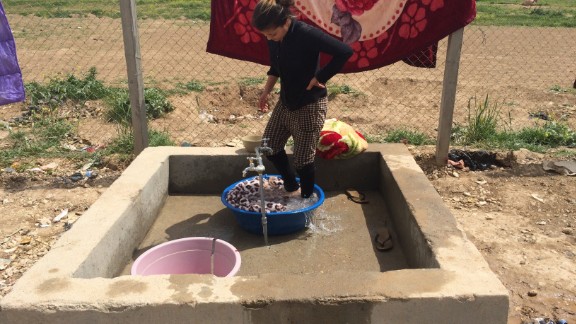 Photos: Yazidis flee ISIS