(CNN) —
Embattled Rep. Aaron Schock announced Tuesday he would resign his seat at the end of the month, in the wake of a congressional ethics investigation into reports that he used taxpayer money to fund lavish trips and events.
In a statement, he said he was stepping down "with a heavy heart," having given his constituents "my all over the last six years."
"But the constant questions over the last six weeks have proven a great distraction that has made it too difficult for me to serve the people of the 18th District with the high standards that they deserve and which I have set for myself," he added.
READ: Schock avoids answering spending questions
Politico first reported on Tuesday afternoon that Schock would step down. The news marks the end of an embarrassing chapter for the former GOP rising star known for his Instagram account and a memorable shirtless appearance in a feature in Men's Health magazine.
Republicans close to Schock have said the biggest questions about his finances involve mileage reimbursements from a car paid by for by his campaign account. A Schock spokesman said Tuesday that the congressman had paid the government back for all of his official mileage, but the exact amount was unclear.
"In an effort to remove any questions, and out of an abundance of caution, Congressman Schock has reimbursed all monies received for official mileage since his election to Congress," the spokesman said.
The four-term Republican was scheduled to attend a St. Patrick's Day event in Peoria on Tuesday, but didn't show — and the news of the congressman's abrupt resignation on Tuesday afternoon took at least some staff members in his Washington office by surprise, according to a person close to the office.
And Rep. Patrick McHenry, the GOP chief deputy whip, indicated Schock had not told his fellow leadership members of his plans to resign. McHenry told reporters he had not talked with Schock about his decision, but praised him and called it "a real loss."
"I think Aaron is a very intelligent person - he has had a great career in public service from his time on the school board, his time in the state House to his time in Congress so I think it's a real loss. I think it's a real loss," he said.
SEE: Aaron Schock took photographer to India
Pressed about the multiple stories about improper travel/campaign spending, McHenry said, "I know none of the details."
But House Speaker John Boehner issued a statement shortly after the news broke praising Schock for deciding to step down.
"With this decision, Rep. Schock has put the best interests of his constituents and the House first," Boehner said. "I appreciate Aaron's years of service, and I wish him well in the future."
Within minutes of Schock's announcement, national Democrats pounced, with Democratic Congressional Campaign Committee spokesman Matt Thornton suggesting it was the latest example of disarray within Boehner's caucus.
"Fewer than 100 days in, Speaker Boehner has already seen his Speakership challenged, his caucus defiantly reject him time and again, some of his closest colleagues retire rather than watch their reputations dragged down by the gridlock and dysfunction, and now the second member of his caucus has resigned amid ethics scandal," Thornton said in a statement, a reference to Long Island Rep. Michael Grimm, who resigned this year after pleading guilty to felony tax evasion charges.
"Speaker Boehner's Republican caucus is more like Animal House, and the American people deserve better," Thornton added.
Illinois Gov. Bruce Rauner must set an election date within five days of Schock's resignation, at the end of the month, and the election must occur within 115 days of that, or sometime before the end of July.
Democrats have little chance of taking the deep-red seat, but Republican candidates were already surfacing Thursday afternoon. According to a congressional source, Illinois state Sen. Darin LaHood — the son of former Obama Transportation Secretary Ray LaHood — is planning to run.
LaHood opted out of challenging Schock before and, according to the source, has been laying low watching the scandal plays out. He is expected to announce his candidacy on Wednesday, the source said.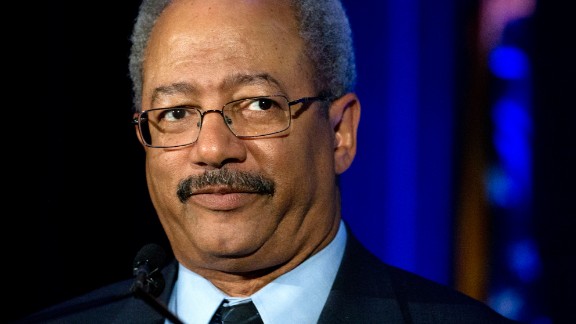 Photos: Politicians in hot water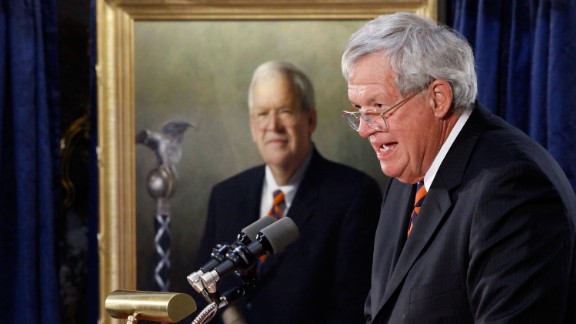 Photos: Politicians in hot water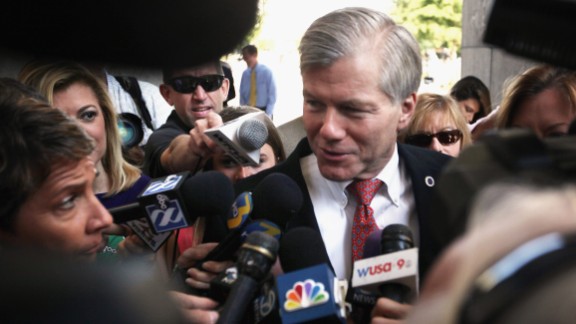 Photos: Politicians in hot water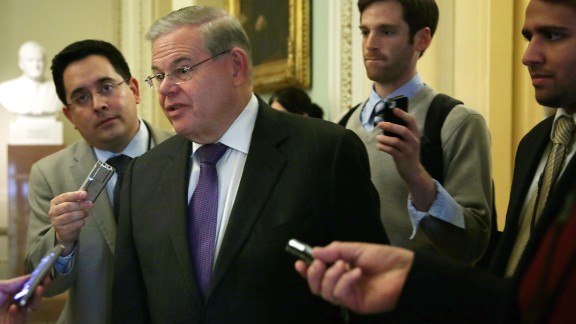 Photos: Politicians in hot water