Vera Booker is a witness to history in segregated Alabama.
She participated in the Montgomery bus boycott when she was still a student, nursed civil rights protestors and ultimately played a key role in convicting the state trooper responsible for killing the young man whose death inspired the famous march from Selma to Montgomery.
Booker was just 29 years old on March 7, 1965 – the day that would become known as Bloody Sunday. A nurse at the black Good Samaritan Hospital here, she was called in early after reports of the attack by state troopers on peaceful protesters marching across the Edmund Pettus Bridge. She arrived at the hospital to find pandemonium as dozens of injured men and women poured in. She could not make it into the emergency room, where she usually worked, and was forced to tend to patients in the overflowing hallways.
"It was people everywhere, of course, bloody, you know, the arms, lacerations and cuts and just everything," Booker, now 79, recalled ahead of Saturday's 50th anniversary of the march. "It was chaos."
She worked non-stop for hours that night, took a short break and then returned for her usual overnight shift.
But it was a night several weeks before Bloody Sunday that remains seared in Booker's mind – the evening 26-year-old Jimmie Lee Jackson was shot by a state trooper during a night demonstration in Marion, Alabama, not far from Selma.
Booker told CNN she remembers it vividly and it was those memories that helped bring justice for Jackson's family 45 years later.
"Jimmy Lee Jackson was brought in to Good Samaritan Hospital by ambulance from Marion, Alabama on February the 18th, 1965," Booker said during an interview at her home in Selma. "At that time he said 'Nurse, I'm hurting so bad. I'm hurting. And I said 'Well just calm down if you can.'"
Booker, who read from the nurse's log she has kept all these years, detailed the injuries Jackson suffered – a gunshot wound to the abdomen and a laceration on his head – and the treatment she gave him while waiting for the doctor to arrive. Jackson spoke to Booker about what had transpired that night when he went into a cafe with his mother and grandfather after the demonstrators came under attack.
"He said a state trooper shot me," she said.
Jackson would perish eight days later, prompting Dr. Martin Luther King, Jr. and his colleagues to plan a march from Selma to Montgomery to protest the constant denial of black citizens' civil rights in the state and to dramatize the need for voting rights legislation.
Years later, Booker still thinks about the night Jackson was brought in.
When Michael Jackson, the first black the district attorney serving Selma, began looking into a case against the trooper, James Bonard Fowler, she went to visit him. (Michael Jackson is no relation to Jimmie Lee Jackson.)
"I said 'Did you know that I'm the nurse that was on call when Jimmy Lee Jackson came into the emergency room of the Good Samaritan and was shot'?," she recounted. "He said 'You know, I've been asking and asking and I need you and would you testify?'"
Booker testified before a grand jury in Marion in 2007 and a small measure of justice was finally served. Jackson said Booker's testimony about her conversations with Jimmie Lee Jackson that night was crucial to bringing about Fowler's indictment.
"Her testimony was very important, because you actually had somebody that talked to him before he died and was able to tell the story about what actually happened and she said Jimmie Lee Jackson told her he didn't know why the trooper shot him because he was just protecting his grandfather and mother," Jackson told CNN. "It was kind of the final piece of the puzzle to bring it to the grand jury."
Fowler was arrested in May and charged with one count of first degree murder and one count of second degree murder, according to arrest records from the Perry County Sheriff's office.
Fowler, by then 77, pleaded guilty to second-degree manslaughter in 2010 and was sentenced to six months in prison. He was released early for health reasons after serving five months of that term, the district attorney said.
Photos: Selma: 50 years later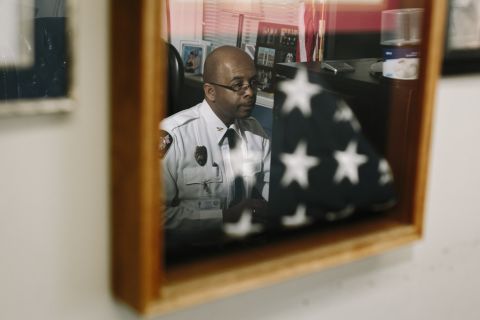 Photos: Selma: 50 years later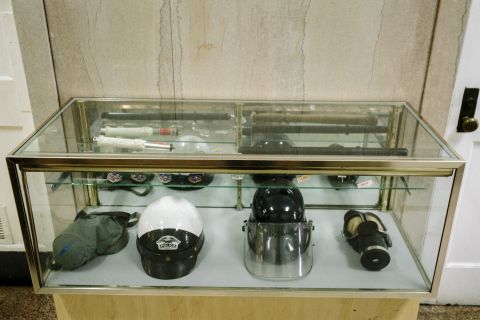 Photos: Selma: 50 years later
Photos: Selma: 50 years later
Photos: Selma: 50 years later
Photos: Selma: 50 years later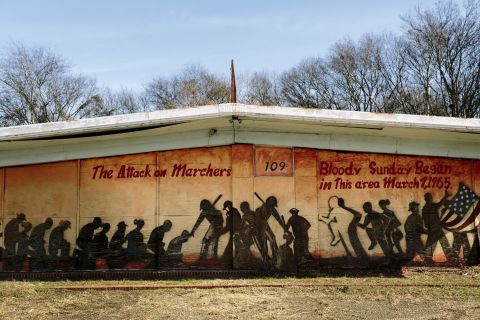 Photos: Selma: 50 years later
Photos: Selma: 50 years later
Photos: Selma: 50 years later
Photos: Selma: 50 years later
Photos: Selma: 50 years later