Story highlights
"I want the public to see my email," Clinton tweeted
AP: Server for her personal email address was housed at her home
Hillary Clinton broke her 48-hour silence over the use of her personal email account while she served as secretary of state with a late-night tweet Wednesday saying she wants "the public to see my email." But her response is unlikely to tamp down the pressure for answers as she faces the deepest scrutiny she's been under since leaving the government. "I asked State to release them," Clinton tweeted at 11:35 p.m. ET "They said they will review them for release as soon as possible."
The developments have escalated since the personal email account was first revealed Monday night, turning into both a political tug-of-war between Republicans and Democrats. The account raises questions – even from within her party – about transparency, security in the government and her future.
While the Clintons have plenty of allies, some on the left are using this opportunity as a sign to flag that the Democrats' front-runner in the 2016 campaign might still face some of the same organizational challenges and public relations gaffes her campaign had eight years ago.
As the story continues, here's a look at what you need to know.
Clinton: 'I want the public to see my email'
Late Wednesday night, Clinton made her first public comments regarding the use of a private email server as opposed to a State Department one.
Marie Harf, a State Department spokeswoman, said the agency would review Clinton's request.
"The State Department will review for public release the emails provided by Secretary Clinton to the Department, using a normal process that guides such releases," Harf said. "We will undertake this review as quickly as possible; given the sheer volume of the document set, this review will take some time to complete."
A senior State Department official said on Thursday the department expects the review of Clinton's emails to "take several months."
Clinton tried to avoid the controversy. On Tuesday night the former secretary of state delivered a much-watched speech in Washington, but did not mention her emails, instead focusing on politics and teasing her likely presidential run.
After the State Department requested all secretaries of state send in their documents in 2014, Clinton and her team turned over 55,000 pages of emails to the State Department in December 2014. It is those emails that the former secretary of state wants released to the public.
But because the emails were housed on her private account, the process was overseen by Clinton and her aides, not archivists like it would have been if the email was housed on government servers.
A Clinton aide said that "anything that pertained to her work there" was given to State.
"So if she emailed with her daughter about flower arrangements for her wedding, that didn't go in," the aide said, "but if she emailed one of the 100 State Department officials she regularly corresponded with, State had it in their servers already and HRC's office replicated that to ensure it was all there."
The fact, though, that Clinton was in control of her own archives has concerned some archive and cybersecurity experts.
The issue has grown from one focused on Clinton to something the White House has had to answer to, as well. Josh Earnest, White House press secretary, said on Tuesday that the administration's policy "allows individuals to use their personal e-mail address as long as those e-mails are maintained and sent to the State Department, which if you ask Secretary Clinton's team, that's what they completed in the last month or two."
A senior White House official told CNN on Thursday that aides to the President have been in touch with Clinton's staff "to confirm facts and let them know what we planned to say."
Most, but not all, Democrats unite behind Clinton
Most Democrats don't want to talk about Clinton's email controversy. She is the party's prohibitive presidential favorite in 2016 and she leads every poll about the race, making it hard for other Democrats to draw her ire or knock her and risk hurting their party's best chance at keeping the White House.
When CNN's Ted Barrett tried to ask congressional Democrats about the controversy, the responses were far from eager.
"I'm not up to speed on it. I'm really not," said Sen. Jon Tester of Montana, who runs the Senate Democrats' campaign committee. "Check back."
"I don't know enough about what those rules are, honestly, to comment," said North Dakota Sen. Heidi Heitkamp.
When CNN tried to ask Massachusetts Sen. Elizabeth Warren, who some liberals are hoping will challenge Clinton for the 2016 nomination, a staffer shielded her and deliberately blocked the senator from answering. Warren climbed into an elevator without looking up.
Clinton supporters have vocally supported her. New York Rep. Steve Israel said, "Pretty soon we'll have a special investigative committee for every action that Hillary Clinton takes. There will be a special select committee on her breakfast, her lunch and her dinner and what she had in between."
But the email controversy has emboldened the wing of the Democratic party looking for a Clinton alternative in 2016.
Some early primary state Democrats told CNN's Peter Hamby that the controversy shows the need for a competitive primary that will help vet Clinton for the general election.
"The Democratic base that isn't wedded to her is nervous about it," said Deborah Arnie Arnesen, a progressive radio host in Concord, New Hampshire.
"These are problems that raise real leadership and transparency concerns, concerns that can be addressed in caucuses and primaries, but would go ignored in a coronation process," said Boyd Brown, a Democratic National Committee member and former state legislator from South Carolina.
Where do the laws stand?
The National Archives and Records Administration, the government agency that regulates the Federal Records Act, issued guidance in 2009 – the same year Clinton took over at State – that did not outlaw use of personal email accounts.
"Agencies that allow employees to send and receive official electronic mail messages using a system not operated by the agency must ensure that federal records sent or received on such systems are preserved in the appropriate agency recordkeeping system," the regulations said. It is unclear if there was a time requirement for the preservation of the emails.
Before 2009, according to Miriam Kleiman, spokeswoman for the National Archives, the agency did not "specifically address this issue."
"But agencies have always had the responsibility to manage federal records created or received outside of agency systems, including email on nonofficial systems," she added.
It wasn't until August 2013 – after Clinton left State – that the records administration issued a bulletin that personal email can only be used in "emergency situations," and when used, the emails "are captured and managed in accordance with agency record-keeping practices."
Late last year – long after Clinton left the State Department – President Barack Obama signed an update to the Federal Records Law to prohibit the use of private email accounts by government officials unless they copy or forward any such emails into their government account within 20 days.
Jason R. Baron, a lawyer at Drinker Biddle & Reath and the former director of litigation at the National Archives and Records Administration, said on Tuesday that it doesn't appear Clinton violated the law because "the Federal Records Act is amorphous enough."
Baron did say, however, that the exclusive use of a personal email system is out of the ordinary.
"I was in the government for 34 years and in my experience, as director of litigation, I cannot recall an instance where a high-level official – or anyone – solely used a private email account for the transaction of government business," he said.
House committee subpoenas Clinton's Benghazi emails
The House select committee investigating the 2012 terrorist attack in Benghazi issued subpoenas for Clinton's email on Wednesday.
"The Select Committee on Benghazi today issued subpoenas for all communications of former Secretary of State Hillary Clinton related to Libya and to the State Department for other individuals who have information pertinent to the investigation," said Jamal Ware, the committee's communications director, in a statement. "The committee also has issued preservation letters to Internet firms informing them of their legal obligation to protect all relevant documents."
Rep. Trey Gowdy, chairman of the committee, told CNN on Wednesday, before the subpoenas were announced, that he was willing to do whatever it took to get the documents.
"We are going to use every bit of legal recourse at our disposal to make sure" the committee gets all the documents, Gowdy said. If that requires "sending legal resource to the secretary herself, that is what we are going to do."
Democrats on the committee said Wednesday that they received "no notice" from Gowdy that the committee was preparing subpoenas for Clinton's documents.
"I did not want to believe it, but everything I've seen so far has led me to believe that this is an effort to go after Hillary Clinton. Period. And I think that's very very unfortunate," said Rep. Elijah Cummings, the top Democrat on the select committee.
A spokesman for Clinton did not respond to CNN questions about the subpoenas, but Clinton's team has been in contact with the committee.
After Gowdy said Clinton used multiple private email addresses at State, Clinton's lawyer David E. Kendall sent Republicans and Democrats on the House committee investigating Benghazi a statement on Wednesday morning refuting Gowdy's claim.
"Secretary Clinton used one email account when corresponding with anyone, from department officials to friends to family," Kendall wrote in an email that explained how after Clinton's email address was published in a 2013 Gawker story, "she changed the address on her account."
"At the time the emails were provided to the department last year this new address appeared on the copies as the 'sender,' and not the address she used as secretary," Kendall continued. "This address on the account did not exist until March 2013, after her tenure as secretary."
Committee Republicans stood by Gowdy's claim, however, and reacted to Clinton's tweet about releasing her emails on Thursday.
"The former secretary's tweet does not answer questions about why this was not done when she left office, the integrity of the emails while she controlled them, the scheme to conceal them, or the failure to provide them in logical course," said Jamal D. Ware, communications director for the Republicans on the committee. "Legitimate investigations do not consider partial records. And that is the point of the subpoena issued yesterday by the Benghazi Committee."
Clinton isn't the first secretary to use personal email, but she is the first to use it exclusively
By using a private email system, Clinton and her aides had access to all emails that would have been backed up by the government if she had used an official account.
While she is not the first secretary of state to use a private email address – former Secretaries Colin Powell and Condoleezza Rice both had private emails – Clinton is the first to exclusively use a private account. As opposed to Clinton, both Rice and Powell had and used an official government email address.
An aide to Rice told CNN on Thursday that the former secretary of state "rarely used email during her tenure at State" and "on the very rare occasion she did, her State email was the vehicle for official communication. She did not use personal email for official communication as secretary."
Rice's aide said her office received the 2014 request from State to send in documents but "had nothing to turn over" to the department.
Powell, however, did use personal email to communicate with staff at State, but also had an official account.
A senior aide from the State Department said "Secretary Powell wrote in his book about his efforts to bring the State Department into the email age. He writes about how he installed a personal laptop in his State Department office to use his personal email to connect with his principal assistants, ambassadors and foreign ministers."
State spokeswoman Harf said this week that "Secretary Kerry is the first secretary of state to rely primarily on a state.gov email account."
Kerry responded to the Clinton controversy while traveling in Saudi Arabia on Thursday by sarcastically downplaying the importance of the story compared to his current mission abroad to deal with Iran's nuclear program.
"I believe we have all the emails, all the ones that are state.gov which are appropriately in purview of the department," he said. "But let me check on that when I actually have time to pay attention to such an important issue when I get home."
GOP calls for more investigations
Republicans wasted no time in jumping on an issue they see as a winning one. Their goal is to paint Clinton in the same way they painted her husband: A dishonest politician who pushes ethical boundaries and feels the rules don't apply to her.
The Republican National Committee sent the State Department Inspector General a letter on Thursday demanding an investigation into Clinton's use of private email. The letter, from John Phillippe, chief counsel at the RNC, questions whether Clinton violated "the requirement to archive emails that are federal records under the Federal Records Act."
"The American public deserves to know whether one of its top-ranking public official's actions violated federal law," the letter said. "With transparency and openness in government being one of President Obama's guiding principles, it is incumbent upon your office to determine the facts surrounding this issue."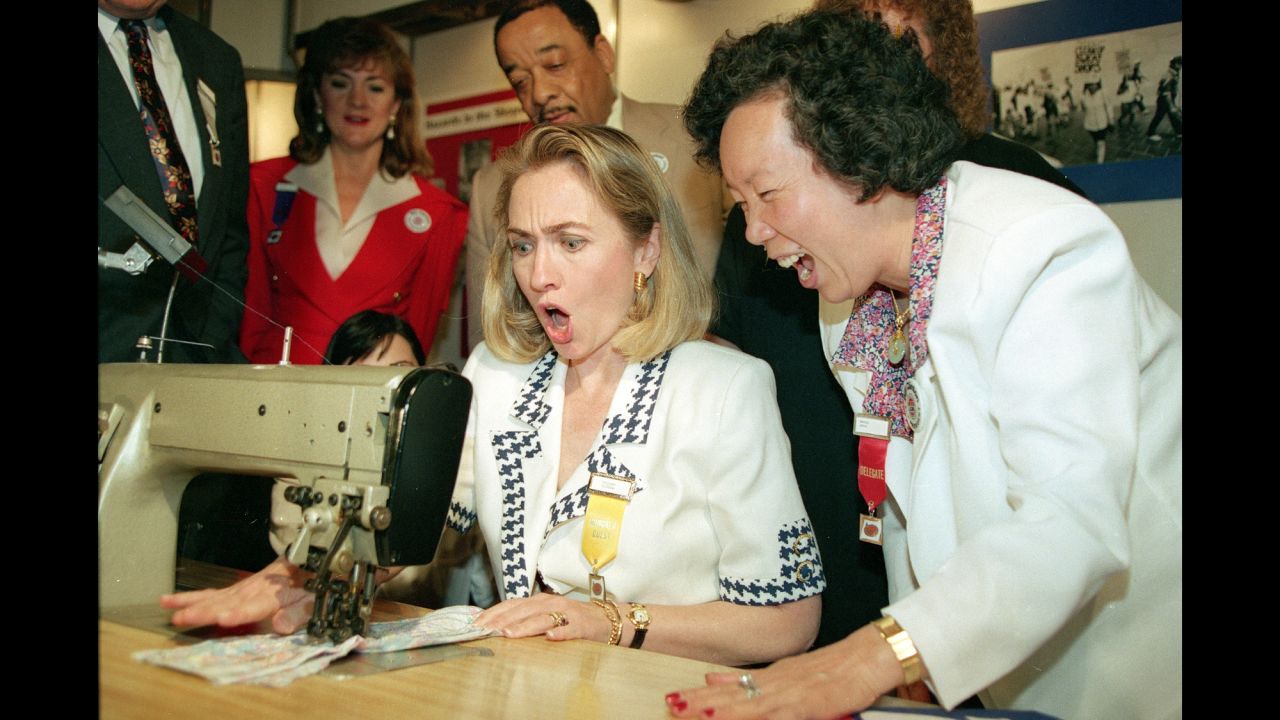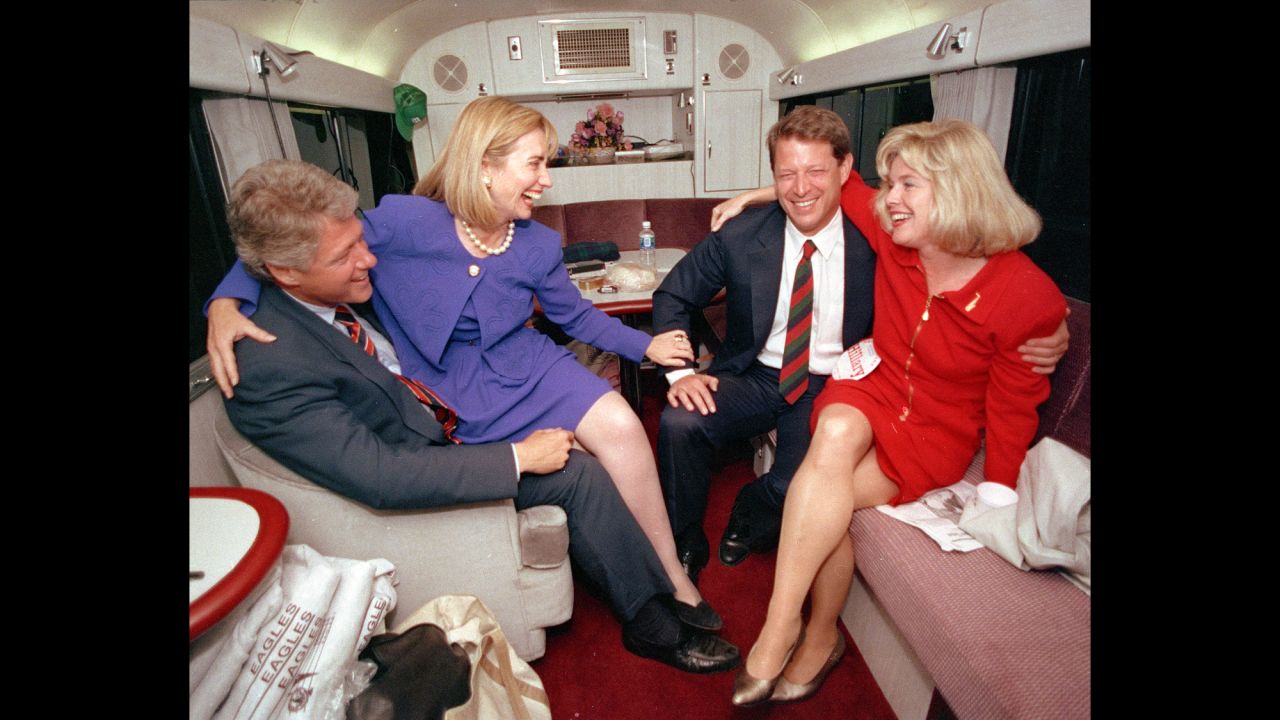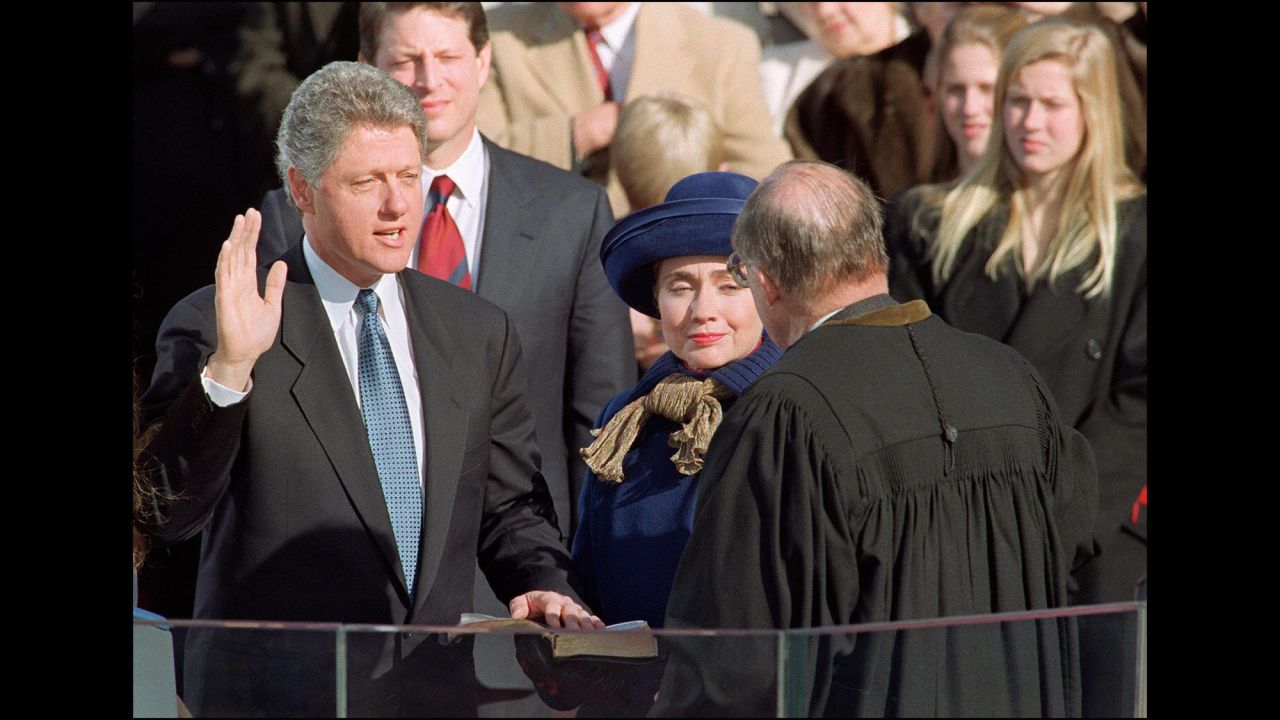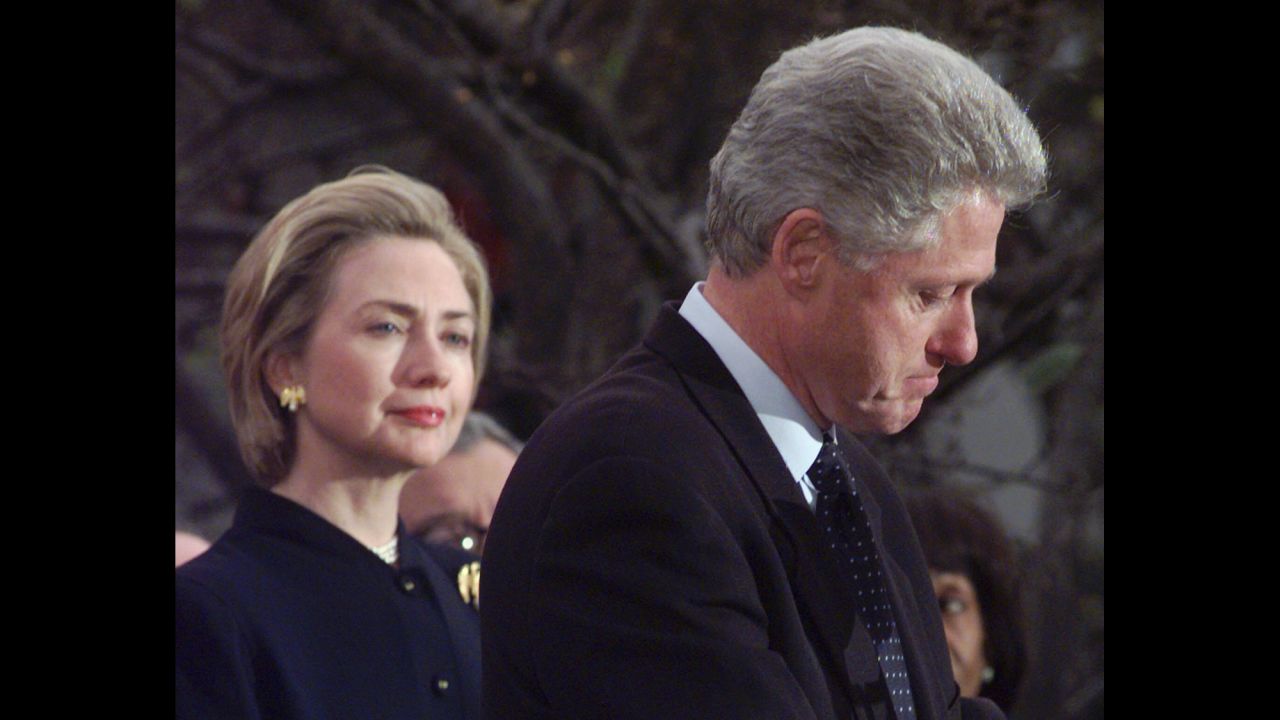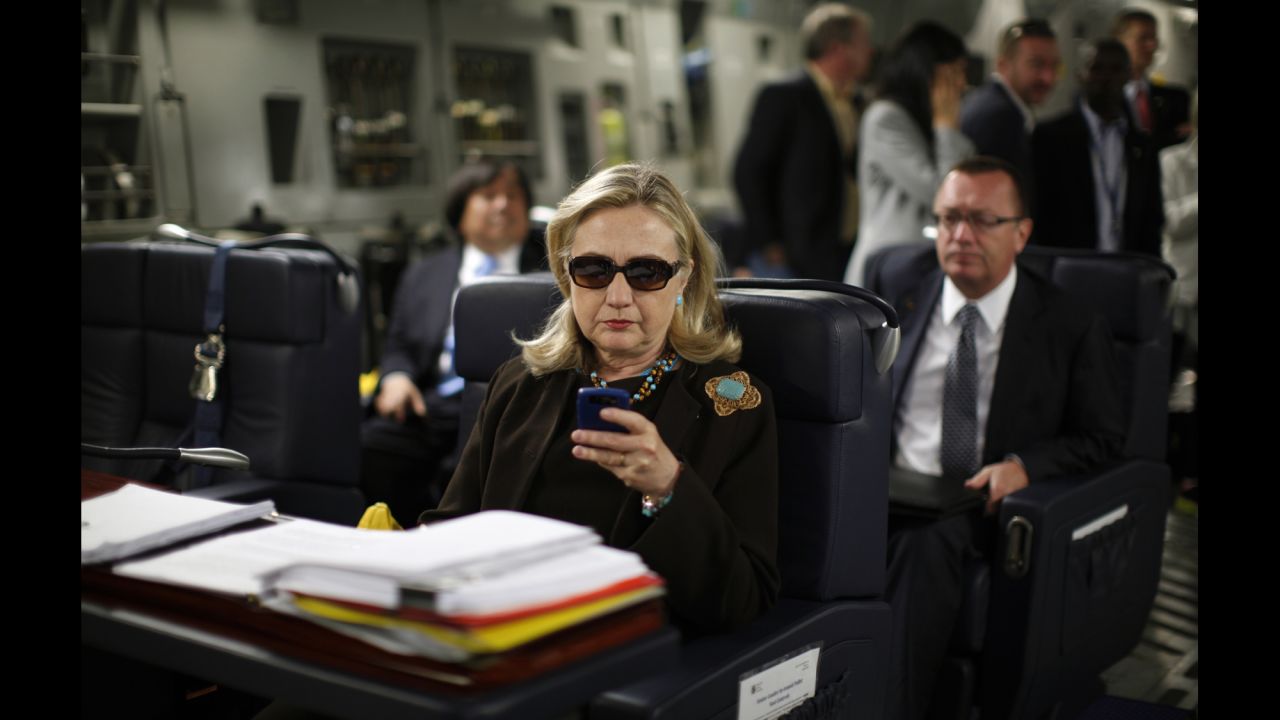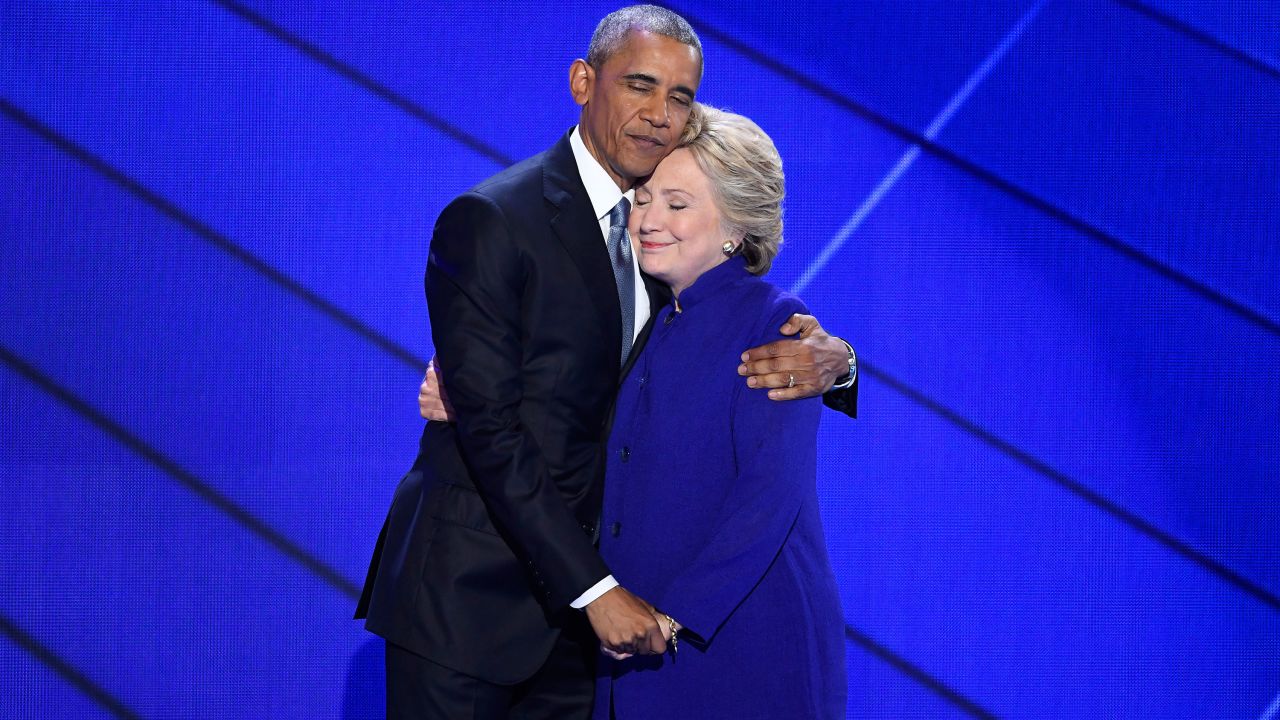 Chris Frates, Laura Koran and Susan Garraty contributed to this report.