Story highlights
Raul A. Reyes: Sean Penn veered off-script at the Oscars in an offensive way
Immigration status is no joke, Reyes says
(CNN) —
It is welcome news that Disney is finally introducing a princess that looks like thousands of little Hispanic girls. Here's hoping that someday Elena will be seen not just as a Latina princess, but as a character as American as Mickey Mouse.
It is beyond comprehension why Penn chose to make such a reference on a night where, literally, the whole world was watching.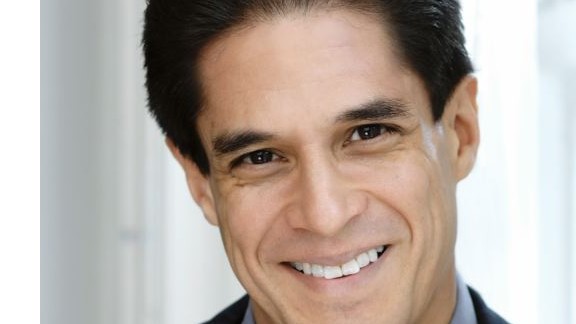 Courtesy of Raul Reyes
A green card, of course, confers lawful permanent residence on a foreign national in the United States. But immigration status is no joke, and his off-the-cuff remark only legitimizes the idea that it is OK to mock Latinos for their real or imagined immigration status.
Yes, Iñarritu later covered for Penn – the two of them worked together on the film "21 Grams," and Iñarritu noted they were friends and accustomed to teasing each other. That's nice of him. But Penn ought to recognize that one of the most-watched television events of the year is not the most appropriate place for a private joke that crosses the line of good taste. After all, last year's Oscars reached about 43 million viewers in the United States alone, while ABC notes that the show is broadcast to some 200 countries around the world. As a result, millions of viewers heard an award-winning actor making fun out of the idea of a Latino's lack of "papers."
Penn's comment was particularly insensitive given that the immigration debate in the United States in nowhere near being settled – an estimated 11 million undocumented people in the U.S. live in constant fear of seeing their families torn apart by deportation. Right now, nearly 4 million undocumented immigrants who could have been eligible for deportation relief under President Barack Obama's executive action plan have their futures on hold as a result of a Texas court decision to suspend the programs. Meanwhile, immigrants are too often the victims of hate crimes.
Sadly, Penn's remark reflects the reality that Latinos, no matter what their status in society, are subject to ethnic stereotyping. Iñarritu's award was the most prestigious prize of the evening, and he is only the second Latino ever to take home an award for best director. ("Gravity" director Alfonso Cuaron won last year.)
Other actors have used the Oscars as a moment to raise awareness of a cause, as Patricia Arquette did with her call for wage equality. How unfortunate that Iñarritu's night of triumph will simply be associated with Penn's thoughtless comments. As Mario Lopez tweeted, "Great job Sean Penn. Ruining a fantastic moment with a green card 'joke.' " (By the way, I don't recall anyone questioning the immigration status of Penn's girlfriend, Charlize Theron, who was born in South Africa, but is now a U.S. citizen.)
And while it is true that Penn is also a political activist who has championed liberal causes in the past, that fact in no way excuses his remark. He should know as well as anyone that Hollywood is an industry that largely excludes Latinos, a point underscored by a University of Southern California study last year that found that Hispanic characters were the most underrepresented demographic in major films.
In his acceptance speech, Iñarritu dedicated his award to Mexicans living in Mexico and in the United States. Speaking about them, he said, "I just pray that they can be treated with the same dignity and respect of the ones who came before and built this incredible immigrant nation."
If only his "amigo" Penn could have shown such grace.
Read CNNOpinion's new Flipboard magazine.
Follow us on Twitter @CNNOpinion.