In its short, bloody existence, ISIS has taken dozens of international hostages.
Often its has sought ransoms for them to swell its coffers, and some governments have reportedly handed over hefty sums of cash.
In other cases, where money isn't forthcoming, the Islamic militant group has publicized its barbaric killings of the hostages, apparently in an effort to score propaganda points with its extremist followers.
The number of foreign captives killed by ISIS is dwarfed by the masses of Iraqis and Syrians slaughtered under the militants' murderous rule over parts of the region.
But the fates of some of ISIS' most high-profile hostages, outlined below, have brought home to the West the brutality of the militant group.
James Foley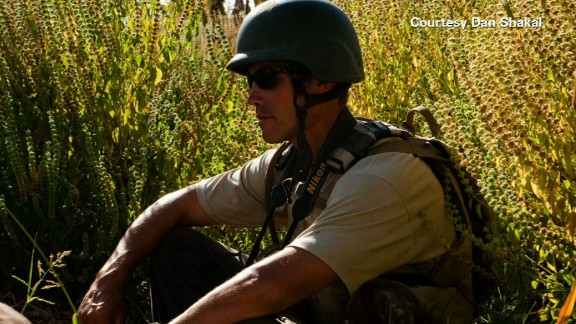 Courtesy Dan Shakal
The first American hostage whose slaying ISIS publicized, James Foley was a freelance journalist from Rochester, New Hampshire, who was abducted during a reporting trip in northern Syria in November 2012. He had a "bold commitment to bearing witness of the suffering in conflict zones," according to his family. Foley had previously been held captive in Libya by forces loyal to the former dictator Moammar Gadhafi.
ISIS at one point demanded a ransom of 100 million euros ($113 million, at current exchange rates) for Foley's release, according to GlobalPost, one of the news organizations for which he worked.
U.S. special forces failed to find Foley, 40, and other American hostages during an attempted rescue operation in July.
A video of his beheading was posted online on August 19.
In his last letter, conveyed to his family by a former fellow hostage who memorized it just before his release, Foley talked about memories, like a long bike ride with his mom, that took him "away from this prison."
And he underscored how prayer had helped him during his ordeal: "I feel you all especially when I pray. I pray for you to stay strong and to believe. I really feel I can touch you even in this darkness when I pray."
Steven Sotloff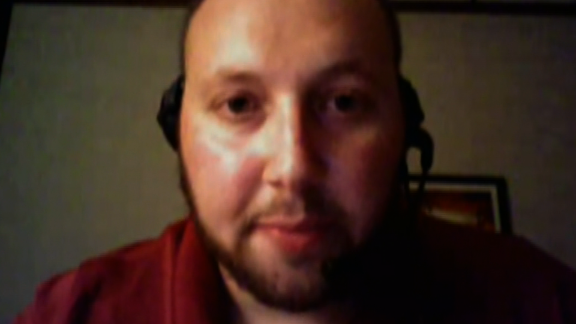 Freelance writing for publications like Time and The Christian Science Monitor took Steven Sotloff to the Middle East.
"I know reporting on an international level is what he always wanted to do," recalled one of his college friends.
Sotloff, a Miami Dolphins fan from South Florida, visited a range of countries including Yemen, Saudi Arabia, Turkey and eventually Syria. Shortly after crossing into the war-torn nation in August 2013, Sotloff and his guide were kidnapped by gunmen who jumped out of cars.
Sotloff's family has suggested that other rebels received tens of thousands of dollars for tipping off ISIS that he had entered Syria. The family refrained from public comment during his captivity, but broke their silence after ISIS released a video of his beheading on September 2, 2014.
Sotloff, 31, was "no war junkie," they said.
"He merely wanted to give voice to those who had none," they explained. He studied Arabic, enjoyed watching South Park and would chat to his dad on Skype about his golf game. "Steve had a gentle soul that this world will be without," his family said, "but his spirit will endure in our hearts."
David Haines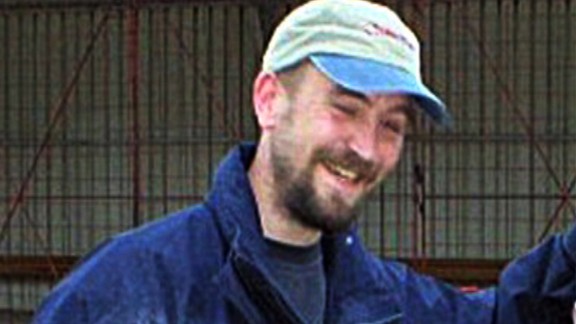 From Facebook
It was in the Balkans that David Haines, who grew up in Scotland, started to realize that he wanted to become a humanitarian aid worker. At the time, he was an aircraft engineer for Britain's Royal Air Force serving under the United Nations.
He found himself "helping people in real need," according to his brother, Mike. After he left the air force, he spent more than a decade helping the victims of conflicts in different parts of the world.
"David was most alive and enthusiastic in his humanitarian roles," his brother said.
His work as a logistics and security manager for the Paris-based relief group ACTED took him to a refugee camp in Syria, near the border with Turkey.
Haines was abducted near the camp in March 2013. His family said they had repeatedly tried to make contact with his captors but never heard back. ISIS threatened to kill him in the video of Sotloff's slaying. And on September 13, 2014, the militants posted a video showing the beheading of Haines, a 44-year-old father of two daughters.
"His joy and anticipation for the work he went to do in Syria is for myself and family the most important element of this whole sad affair," his brother said. "He was and is loved by all his family and will be missed terribly."
Alan Henning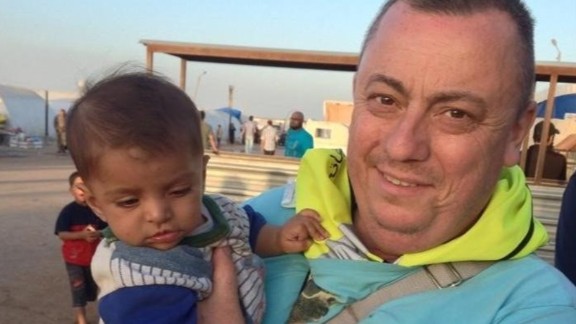 Courtesy of family of Alan Henning
A taxi driver from northwest England, Alan Henning traveled with a group of Muslim colleagues and friends to Syria in December 2013 to deliver food and water to people affected by the civil war. They nicknamed him "Gadget" because he loved to fix things. It was his fourth trip to Syria with an aid convoy, and he was the only non-Muslim in the group.
"It's all worthwhile when you see what is needed actually gets where it needs to go," he said in a video recorded the day before he was kidnapped by masked gunmen.
After ISIS threatened to kill Henning, 47, in September 2014, his wife publicly pleaded with them to spare him, describing the father of two as a "peaceful, selfless man."
"I cannot see how it could assist any state's cause to allow the world to see a man like Alan dying," she said. But ISIS ignored her calls, releasing a video showing his beheading on October 3. His wife reportedly said that family and friends were "numb with grief" after receiving "the news we hoped we would never hear."
Peter Kassig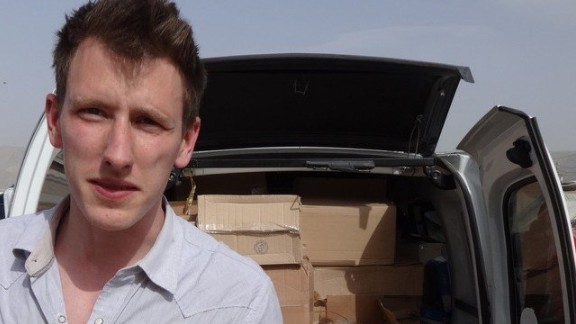 KASSIG FAMILY/AFP/Getty images
After spending time in the Middle East as a U.S. Army Ranger stationed in Iraq, Peter Kassig said he felt compelled to go back to the region to help people caught up in the Syrian conflict. He trained as an emergency medical technician and went to offer his services in Lebanon, where many Syrian refugees end up.
"The way I saw it, I didn't have a choice," he told CNN in 2012. "This is what I was put here to do. I guess I am just a hopeless romantic, and I am an idealist, and I believe in hopeless causes."
Kassig eventually founded Special Emergency Response and Assistance, an aid organization, and moved its base of operations to a Turkish city near the Syrian border in the summer of 2013. He was on his way to Deir Ezzor in eastern Syria for work when he was detained on October 1, 2013. His family said that they, along with friends and colleagues, worked "tirelessly and quietly" to try to secure his release.
He converted to Islam during his captivity, changing his name to Abdul-Rahman Kassig, although the journey toward the faith started before his abduction, his family said. ISIS published a video showing his beheading on November 16, 2014.
Haruna Yukawa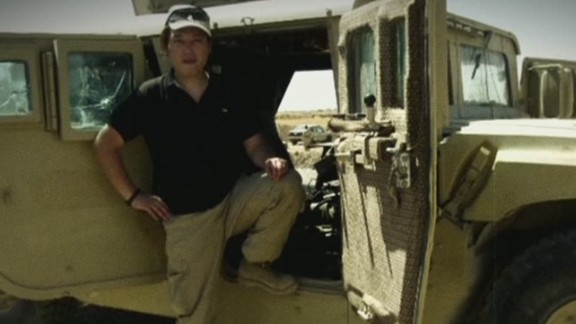 YouTube / Haruna Yukawa
A series of heavy setbacks in life befell Haruna Yukawa before he decided to travel to the Middle East with dreams of running his own private security company. Over the previous decade, he had attempted suicide, lost his wife to cancer, and then lost his home and business. The events appeared to take a psychological toll.
On a blog, Yukawa once wrote, "I look normal outside, but inside I'm mentally ill." He came across as a lost soul, but he appeared to find renewed purpose in Syria.
"He seems to have felt satisfaction being there and living together with the locals," one of his friends told CNN.
But Yukawa, 42, was abducted in August 2014 and ended up in the hands of ISIS. His plight gained wider attention last month when ISIS posted a video threatening to kill him and another Japanese hostage unless Tokyo paid a $200 million ransom. Days later, on January 24, they released a video containing an image of Yukawa's decapitated body.
"I have been praying such a thing would not happen but, unfortunately, it has finally come to pass and my heart aches," his father, Shoichi, said.
Kenji Goto