Story highlights
NEW: "No Marine handed a weapon to a Houthi, or had one taken from him," say U.S. Marines
Yemen has been in disarray, with leaders resigning and Houthi rebels taking over parts
U.S. Embassy officials burned documents and destroyed weapons, employees say
Houthi rebels took all U.S. Embassy vehicles parked at the Yemeni capital's airport and wouldn't let departing U.S. Marines take their weapons with them, a top Sanaa airport official said about the latest evidence of unrest in an Arab nation long seen as key in America's fight against terrorists.
The actions come after the United States, along with Britain, suspended operations at their embassies and moved out staffers because of the instability in Yemen.
According to the official, the Houthis seized many U.S. Marines' weapons at the airport, and the American troops also handed over some to random airport officials.
However, a senior U.S. military official told CNN the Marines disabled their weapons and gave them to a Yemeni security detail, which had escorted them to the airport, because the Marines were flying commercial.
The U.S. Marine Corps sharply denied the allegations.
"All crew served weapons were destroyed at the embassy prior to movement. None of them were 'handed over' in any way to anyone. The destruction of weapons at the embassy and the airport was carried out in accordance with an approved destruction plan," the statement read.
The statement continued: "To be clear: No Marine handed a weapon to a Houthi, or had one taken from him."
The previous night, embassy officials burned tens of thousands of documents and destroyed weapons that were inside the Sanaa embassy's storage warehouses, Yemeni employees of the embassy said.
What you need to know about Yemen
Yemen has been an important country to the United States as the home of al Qaeda in the Arabian Peninsula, one of the most feared, influential and operational terrorist organizations in the world. U.S. officials have had a long relationship with Yemeni leaders, working with them to target AQAP militants.
But now, Yemen's latest leader, President Abdu Rabu Mansour Hadi, is gone, having resigned after Houthi rebels seized control of key government facilities, dissolved parliament and placed him under house arrest.
All this movement has left the Houthis – Shiite Muslims who have long felt marginalized in the majority Sunni country – as the pre-eminent power in Yemen.
Their takeover hasn't been smooth and it's not clear whether it will ever be complete. There has already been resistance to their attempted takeover of national government institutions from different groups in Yemen, particularly in the south, where there's a long-running secessionist movement, and in the oil-rich province of Marib to the east of Sanaa.
Then there's the question of what it means for the United States and its anti-terrorism efforts.
U.S. special forces stay in Yemen
As of last month, U.S. officials hadn't engaged in talks with the Houthis, though there were discussions about whether to talk to them.
Still, even amid the turmoil, the U.S. military remains active in Yemen.
Take, for instance, the killing of senior AQAP cleric Harith bin Ghazi al-Nadhari and three other people in a drone strike on their vehicle on January 31.
"They are still capable of conducting counterterrorism operations in Yemen, and frankly … there's some counterterrorism training that's still ongoing … with Yemeni security forces," said Rear Adm. John Kirby, a Pentagon spokesman.
"I'd be less than honest if I said that there hadn't been some adjustments already made because of the political uncertainty," he said. "We're just going to have to watch this closely going forward."
Yemen's government has been a key ally in the fight against AQAP, which has been tied to the failed attempt by "underwear bomber" Umar Farouk AbdulMutallab and Fort Hood shooter Maj. Nidal Hasan. More recently, the terror group has been linked to the slaughter at French magazine Charlie Hebdo.
"They are a very dangerous group," said Kirby. "They do want to threaten Western interests, including U.S. interests, and we do consider them a threat to the United States of America. We're watching them very closely."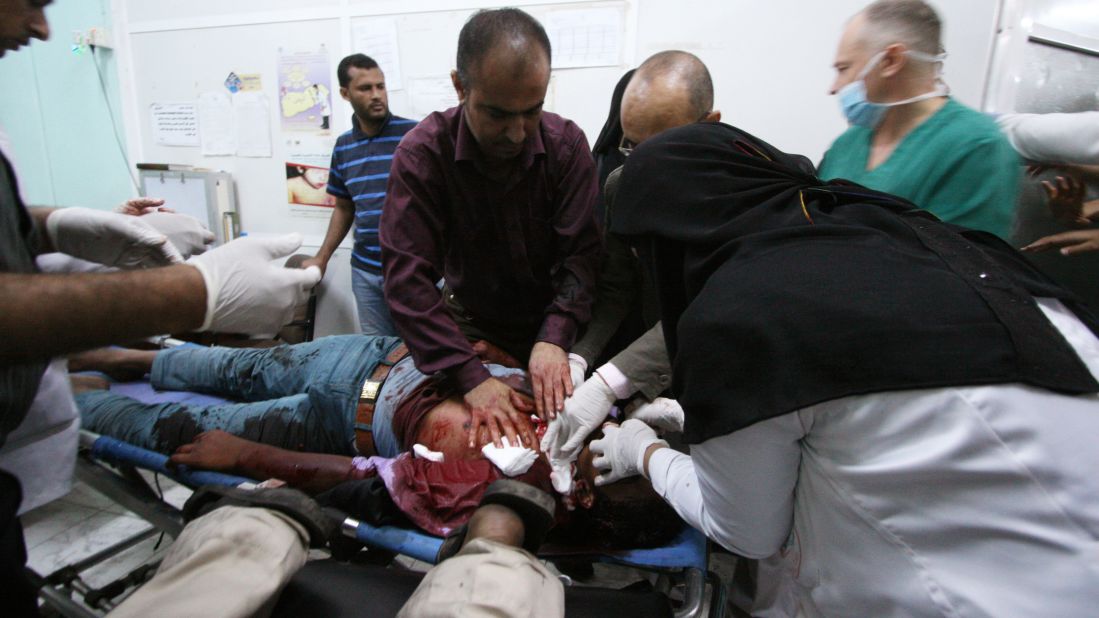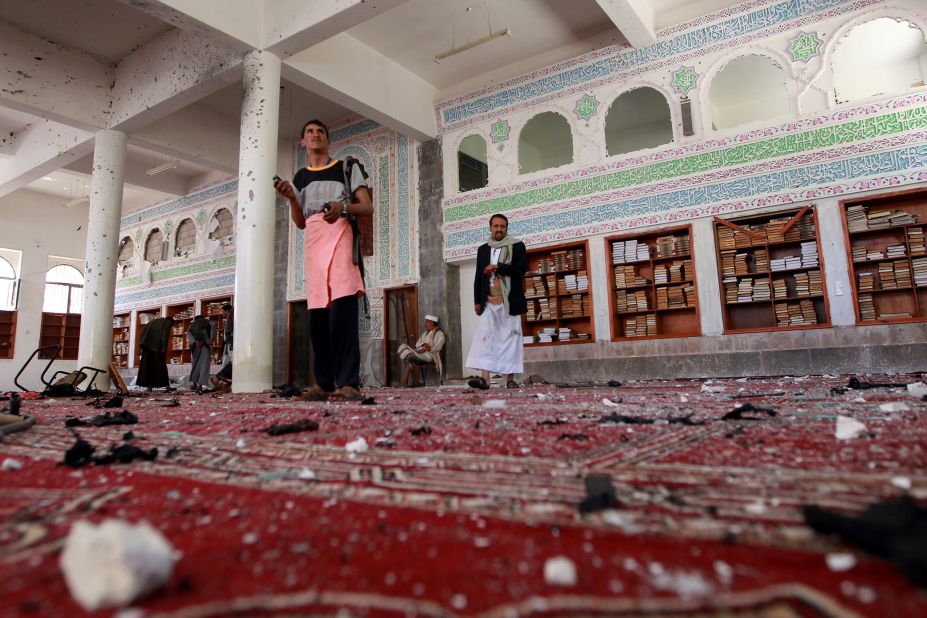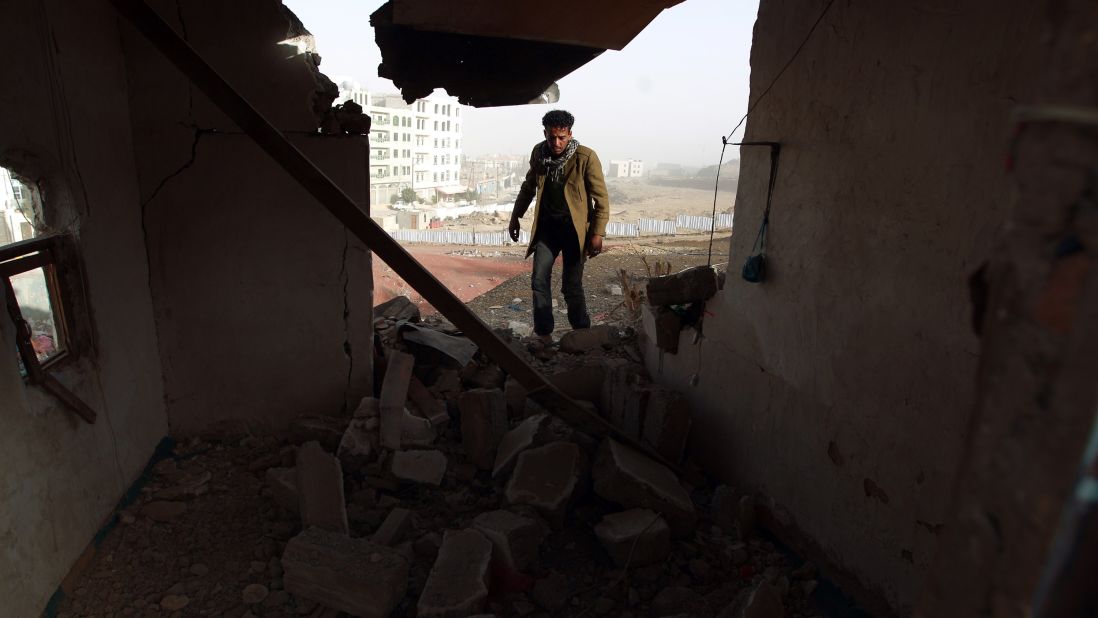 Unrest in Yemen
Journalist Hakim Almasmari reported from Yemen, and CNN's Greg Botelho wrote in Atlanta. CNN's Jim Sciutto and Jamie Crawford contributed.