Story highlights
Sports Illustrated's swimsuit issue features a size 12 model
Robyn Lawley is one of seven SI rookies in the 2015 issue
American women average a size 14
Ever wanted a Sports Illustrated swimsuit edition with even more curves?
Plus-size model Robyn Lawley teamed up with Swimsuits for All last year to recreate the 2014 cover with bigger models.
Now she doesn't need to invent an alternate version of the magazine.
Lawley, who is a size 12, is the first plus-size model and one of seven "rookies" featured in the 2015 swimsuit issue, on newsstands Tuesday.
A size 12? That's still smaller than the average American woman, who wears a size 14. But in a fashion world where wearing a size 8 and standing 5' 8" can be considered "plus-size," the magazine featuring Lawley is a stitch closer to most women's reality.
It's true that no one expects Sports Illustrated's annual display of skin and teeny tiny bathing suits to be a realistic portrayal of average American women. But the models are usually so, so thin.
With SI rookie Lawley and other larger-than-size 2 models busting out all over, refusing to let beauty be defined by the skinny few, could it the year of the plus-size model?
Lawley isn't even the only one in the magazine.
Swimsuits for All, the size-inclusive swimsuit company that collaborated with Lawley last year, has an advertisement featuring plus-size model Ashley Graham in this year's swimsuit issue.
Although, as Deadspin has pointed out, that means "SI Nobly Accepts Ad Money To Put Normal-Sized Woman In Swimsuit Issue." Fair enough. The photo isn't part of the magazine's editorial content, but really? It's not clear that "readers" will care.
Moshe Laniado, Swimsuits for All's CEO, couldn't be more delighted with the attention his campaign is getting.
"The celebration of curves that we are witnessing right now is so important," said Laniado, via email. "Tastes and body types change over time and curves have never been more 'in'."
Add to the list plus-size model Tess Holliday, who was recently signed to London-based MiLK Model Management. She got more press for effyourbeautystandards, an Instagram account she started in 2013 for women to celebrate their bodies and unique looks.
Holliday is a size 22 and stands 5 feet 5 inches.
"I'm always still that 13-year-old girl in Mississippi who people told I wasn't good enough," she said. "I never could have imagined that I could be here."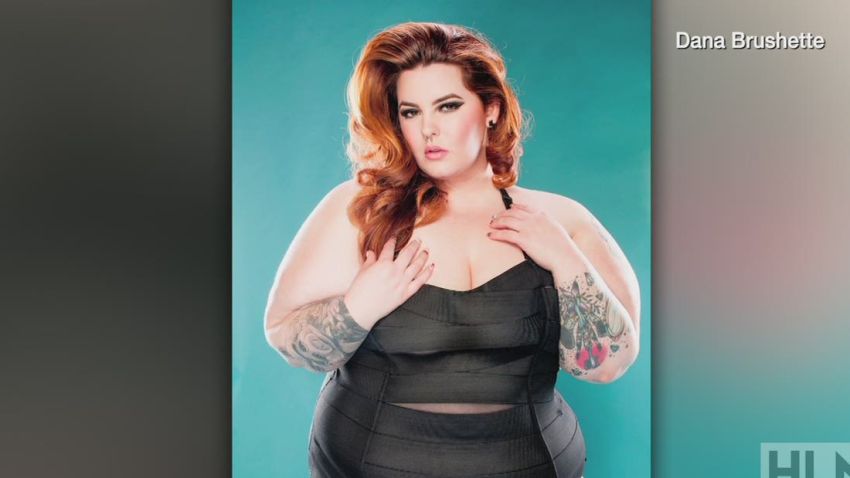 Plus-size model to critics: Get a hobby