Story highlights
Digital Futures presenter Shivvy Jervis chooses her tech heroes for 2015
She predicts these women will change our lives in the next 12 months
Their inventions range from food printers to genetic databases
Editor's Note: Shivvy Jervis is the creator and presenter of Digital Futures and a Britain's Women of the Future 2014 nominee
If anyone was going to create a time machine that could tell us the big tech inventions of 2015, it's these women.
From a super strong moldable glue, to 3D food printers, and laboratories growing human bones, these are the big ideas from some of science's brightest minds.
These seven "tech superheroes" are set to have a major impact on our lives in the next 12 months, according to Shivvy Jervis, creator and presenter of innovation series, Digital Futures.
She predicts the ones to watch in 2015.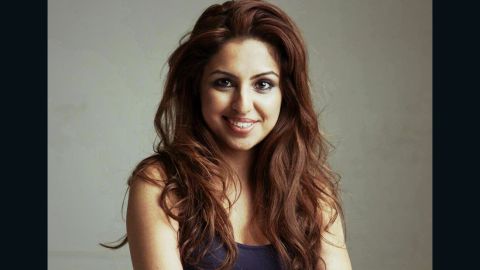 1. The tech-for-good contender
Who: Rosalind Picard, co-founder of computing and human analytics start-up Empatica, and researcher at the Massachusetts Institute of Technology's media lab.
Nationality: American
Age: 52
Big idea: A smartwatch, called "Embrace," that uses sensors to gauge the wearer's stress levels and provide medical readings.
Why it matters: The prime purpose of this nifty device isn't merely to tell us when we're feeling irked. It is aimed at those with epilepsy by helping detect convulsive seizures.
2. The social cause defender
Who: Desiree Vargas Wrigley, co-founder and CEO of crowdfunding medical platform, Giveforward.
Nationality: Costa Rican
Age: 32