Story highlights
Two students, a retired executive, and another man were hostages killed in a Jewish grocery
A woman officer killed in a suburb was to graduate from police academy on January 12
Popular French political cartoonists were among the 12 killed in a magazine attack
The first terror attack on Paris killed 12 people at the satire magazine Charlie Hebdo office.
The next day, a French policewoman was gunned down.
On the third and final day, four hostages were killed when a terrorist seized a Jewish grocery.
In all, 17 people were massacred by at least three terror suspects over three days. France will honor their memory at a public gathering Sunday. Here's a summary of their lives, in reverse chronology of the deadly attacks:
JANUARY 9 HOSTAGE-TAKING STANDOFF
Four people were killed allegedly by a terrorist who took them and other civilians hostage inside a kosher grocery in Paris. The attacker was killed by police in a rescue, and the remaining hostages fled to safety.
Yoav Hattab
Yoav Hattab, 21, was the son of the chief rabbi of Tunis, Tunisia, JSSNews reported.
His family lived in Tunisia and he lived alone in Paris as a student, according to French news outlets RTL and Agence France Press. He came from a family of seven children.
He often traveled to Tunisia to visit family and vacation, according to his Facebook page.
"You are the magnificent Tunisian that we will treasure forever.. Rest in peace," Fatma Ben Hamouda wrote on the page.
Yohan Cohen
Yohan Cohen was a 22-year-old student, according JSSNews and a French news outlet.
He was born in Enghien-les-Bains and attended ORT school, a Jewish professional establishment, according to French news outlets RTL and Agence-France Press.
His parents were from Algeria and settled in Sarcelles, France, in the 1960s, the outlets said. He was a grandson of a famous Jewish-Tunisian singer, Doukha, who died in December.
He liked rap, particularly French rapper Booba.
His apparent Facebook page lists his favorite quote, by Shakespeare: It was a French translation of "We are such stuff as dreams are made on."
François-Michel Saada
François-Michel Saada, 63, was a retired senior executive and the father of Jonathan and Emily, who both live in Israel, according to French news outlets RTL and Agence-France Press.
He was married to Laurence Saada, a psychomotor therapist, for more than 30 years, the outlets said.
He was born in Tunis, Tunisia.
Philippe Braham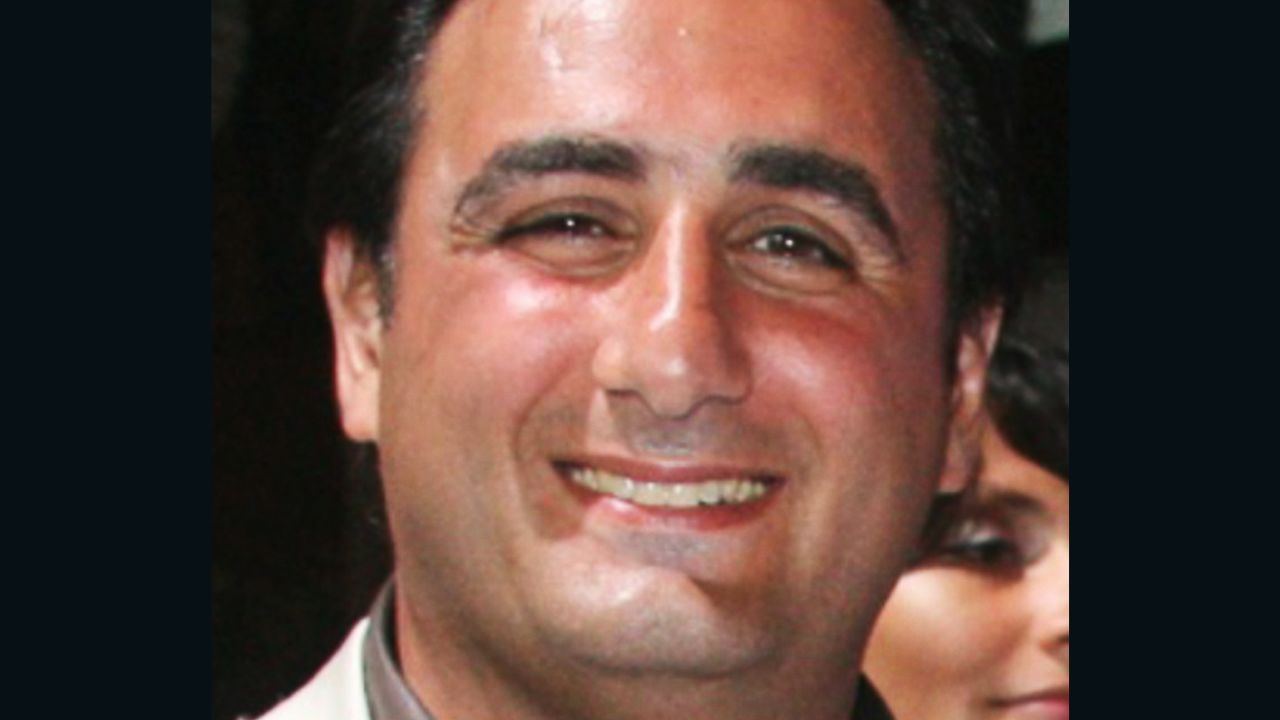 Philippe Braham, 45, worked at an IT consulting company and worshipped at a synagogue in Montrouge, French news outlets reported. His children attended a Jewish school not far from the scene of the shooting where a police officer was killed a day earlier, allegedly by the same terrorist who killed Braham.
His brother is the rabbi of the synagogue in the Paris suburb of Pantin. Braham was described by a friend as "someone dedicated, always ready to help others," French media said.
JANUARY 8 KILLING OF OFFICER
A policewoman was killed in the southern Paris suburb of Montrouge by at least one, and possibly two, of the Paris attackers.
Clarissa Jean-Philippe
Clarissa Jean-Philippe, 26, was about to graduate from the police academy on January 12, French media outlets reported.
She and her partner were responding to a traffic accident when she was gunned down. Both officers were unarmed, working in a quiet town.
Jean-Philippe had been a security guard, whose training led her to decide upon a career in law enforcement, French media outlets reported. She was from a rural area of the town of Sainte-Marie in Martinique.
Known as motivated, enthusiastic and eager to succeed, she took a three-week break visiting her family in the West Indies for Christmas and returned to France on December 27.
"When I heard the news this Thursday morning on TV, I was thinking to myself, 'As long as it's not my little Clarissa,' " said grandmother Georges-Marie Chery, according to French outlet MetroNews.
But shortly afterward, the grandmother received confirmation from Clarissa's fiance.
JANUARY 7 MASSACRE
A mid-day terror strike by extreme Islamic gunmen in black hoods killed five of France's famous cartoonist-journalists, two officers, a copy editor, a columnist and others.
The attack targeted the Charlie Hebdo magazine, a cultural icon in France noted for its provocative satire of authority, including world prophets such as Islam's Mohammed.
Ahmed Merabet
Ahmed Merabet was a member of the 11th arrondissement police force that pursued the attackers.
He was shot dead as he lay injured on the pavement, according to French Interior Minister Bernard Cazeneuve.
Video taken by a bystander showed the horrific execution as Merabet held his hands up. That video has been shared around the world.
"Do you want to kill us?" a gunman asked him, according to media reports.
"No, it's okay, boss," Merabet replied.
The gunman shot him in the head at point-blank range.
Merabet was Muslim, his brother Malek told reporters.
"He was killed by false Muslims," the brother said. "Islam is a safe religion."
The officer was "very proud to be called Ahmed Merabet, to represent the French police and defend the values ​​of the Republic, liberty, equality, fraternity," the brother said.
He just obtained his detective diploma and was due to leave field work, the brother said.
"His colleagues describe him as a man of action who was passionate about his job," the brother said. "A pillar of the family, his responsibilities did not prevent him from being a caring son, a teasing brother, a generous uncle and a loving companion.
"One must not confuse extremists with Muslims. Mad people have neither color or religion. I want to make another point: don't tar everybody with the same brush, don't burn mosques – or synagogues. You are attacking people. It won't bring our dead back and it won't appease the families," the brother said.
Merabet took care of his mother and relatives following the death of his father 20 years ago.
He was 42, Le Monde said.
Stephane 'Charb' Charbonnier
Stephane 'Charb' Charbonnier, editor of the Charlie Hebdo magazine, was no stranger to controversy for lampooning a variety of subjects, including Christianity. But his staff's acerbic take on Islam generated the most attention and vitriol and made him a target for extremists.
Charbonnier, 47, became editor in 2009, Britain's Sky News reported.
Years later, he became a target of Islamic extremists. The al Qaeda magazine Inspire, in its March 2013 edition, ran a "Wanted: Dead or Alive" poster that included Charbonnier.
"We do provocation; it's been 20 years since we've been doing provocation, and it's being noticed only when we talked about Islam or this part of Islam which raises problems and which is a minority," Charbonnier told CNN affiliate BFMTV in 2012.
"And when the government asks us not to do any provocation, we have the impression that three idiots who demonstrated in the streets represent all of Islam. It's the government who insults Muslims by saying that. You have to take them as they are. One has to mock them using humor, disarm them with humor and not give them any credit. By taking them seriously and sending regiments of riot cops to hold them, one takes them seriously."
In 2012, in an interview with Le Monde newspaper, Charbonnier uttered perhaps his most famous quote:
"It may sound pompous," he said, "but I'd rather die standing than live on my knees."
His death, and those of others who worked with him, spurred a wave of support for the publication in France and around the world, with the mantra: "Je suis Charlie," or "I am Charlie."
Charbonnier was raised by communists and grew up to be a left-wing activist, filmmaker Daniel Leconte told The New York Times. Leconte was making a documentary about the cartoonists.
"He has this education, and this culture, which was one part of his personality," Leconte told the newspaper, "but at the same time he was totally radical."
Bernard 'Tignous' Verlhac
Bernard 'Tignous' Verlhac, 58, was a cartoonist who contributed to the magazine, Sky News reported.
Verlhac once attended seminars with Cartooning for Peace, an international initiative created to promote tolerance through illustration, Ecuadorian cartoonist Xavier Bonilla, 50, recalled.
"Tignous was great at humor and had an easy manner about himself," said Bonilla. "He strongly believed in freedom of the press, something that becomes evident when you see his cartoons. He was a man who enjoyed freedom to its fullest in his artistic creativity and published his cartoons without fear."
Bonilla recalled a reception he once attended with Verlhac at the French Embassy in Bogota, Colombia.
"He asked about 10 women to pose for him seated on a sofa," he said. "Tignous took his time making a drawing of all of them posing. When he finally showed them the drawing, they were not very pleased because it was a cartoon that didn't really make them look beautiful. He simply told them, 'I drew them just like you look and that's how I see you.' Then he laughed out loud. This was the kind of dark humor that was also evident in his cartoons. He was great at that. He was a great artist."
Georges Wolinski
Georges Wolinski, 80, was a political cartoonist who was reportedly born in Tunisia to a French-Italian mother and a Jewish father from Poland.
"He was a great satirical artist," said Mexican cartoonist Felipe Galindo, a friend of Wolinski, who once presented him with an award. "Nothing was sacred for him. He would touch anything. But he was also a very gentle, very kind man."
Wolinski – who was on the magazine's editorial board – and the other satirists lived following "a French tradition of political cartooning about kings and Napoleon and everything. They followed that tradition to an extreme," Galindo said.
Wolinski and the others were more concerned about possible retaliation against French citizens than themselves, Galindo said.
"They were very proud of their heritage and their country and freedom of expression," he said. "They were scapegoats. But the pen is mightier than the sword, or guns in this case. This will enforce the idea of preserving our freedom of expression."
Under the Instagram handle Wolinskikiki, a daughter of the cartoonist posted a photo her father's drawing table with the caption, "Papa is gone, not Wolinski."