Story highlights
Gunmen storm satirical magazine's office in Paris, officials say
Charlie Hebdo has courted controversy before with satirical takes on religious extremism
Magazine's offices were burned down in 2011 after it published a cartoon depicting the Prophet Mohammed
(CNN) —
Charlie Hebdo, the French magazine targeted by gunmen who killed journalists and police in a brazen lunchtime attack Wednesday, is no stranger to controversy.
The Paris-based weekly satirical publication, which was founded in 1970, became famous for its risqué cartoons and daring takedowns of politicians, public figures and religious symbols of all faiths.
And although the motive behind Wednesday's massacre is not yet clear, Charlie Hebdo's notorious cartoons satirizing the Prophet Mohammed in recent years have angered some Muslims and made it a target for attacks.
"Everybody knows them when you work in journalism," said Marie Turcan, a journalist who was just 200 meters from Charlie Hebdo's central Paris office when the shooting began. "They have marked French journalism forever with their drawings and their cover stories."
A reputation for controversy
In November 2011 Charlie Hebdo's office was burned down on the same day the magazine was due to release an issue with a cover that appeared to poke fun at Islamic law. The cover cartoon depicted a bearded and turbaned cartoon figure of the Prophet Mohammed with a bubble saying, "100 lashes if you're not dying of laughter."
In September 2012, despite the ongoing global furor over the anti-Islam film "Innocence of Muslims," the magazine published an issue featuring a cartoon that appeared to depict a naked Mohammed, along with a cover that appeared to depict Mohammed being pushed in a wheelchair by an Orthodox Jew. French and American officials expressed dismay with the decision, and France closed embassies and schools in about 20 countries temporarily as a precaution.
Charlie Hebdo journalist Laurent Leger defended the magazine at the time, saying the cartoons were not intended to provoke anger or violence.
"The aim is to laugh," Leger told BFM-TV in 2012. "We want to laugh at the extremists – every extremist. They can be Muslim, Jewish, Catholic. Everyone can be religious, but extremist thoughts and acts we cannot accept."
"In France, we always have the right to write and draw. And if some people are not happy with this, they can sue us and we can defend ourselves. That's democracy," Leger said. "You don't throw bombs, you discuss, you debate. But you don't act violently. We have to stand and resist pressure from extremism."
Massacre at editorial meeting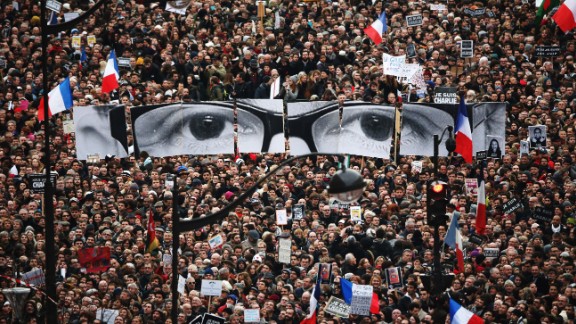 Now playing
01:00
Millions gather against terrorism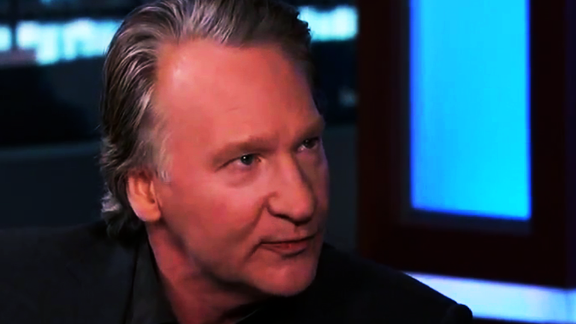 Now playing
01:14
Maher's controversial response to France attacks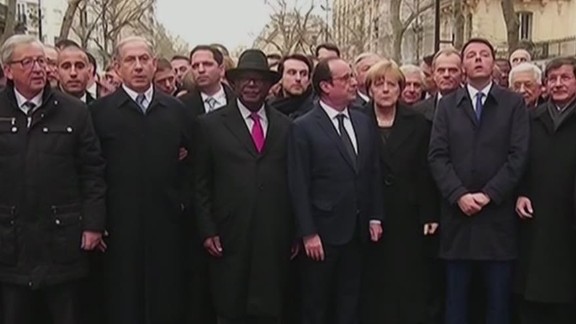 Now playing
01:17
World leaders walk in 'unity rally' in France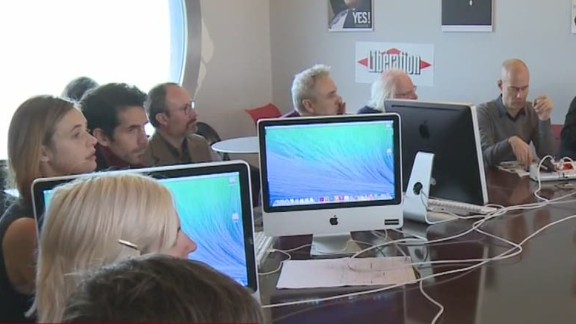 Now playing
01:06
Charlie Hebdo team meets to plan next issue of magazine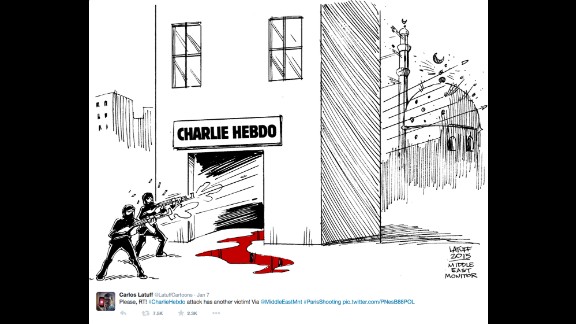 Now playing
01:52
Cartoonists pay tribute to Charlie Hebdo
Now playing
01:20
Eiffel Tower mourns with Paris, goes dark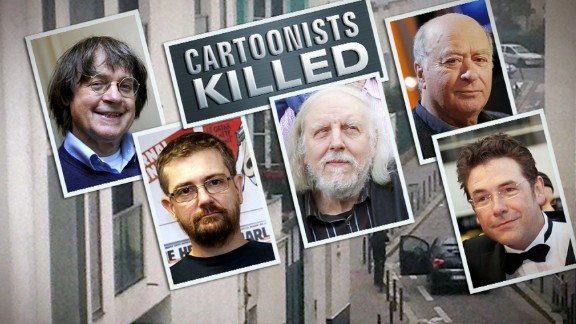 Now playing
02:27
World remembers lives lost in Paris terror attack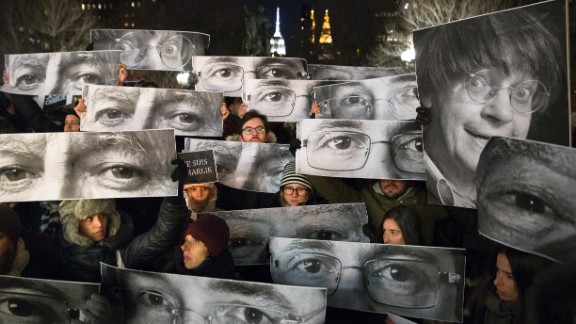 Now playing
03:14
Friend: Victims were peaceful, tolerant
Now playing
02:40
Paris mourns but is 'not afraid'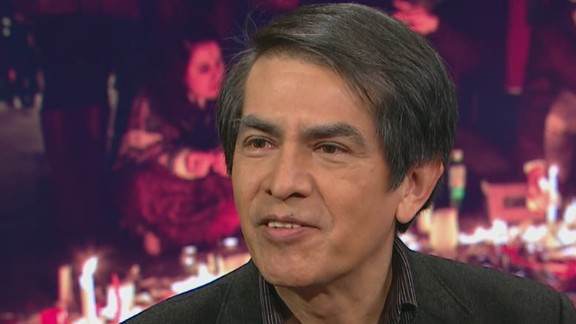 Now playing
01:49
Cartoonist: Bloodshed will feed more cartoons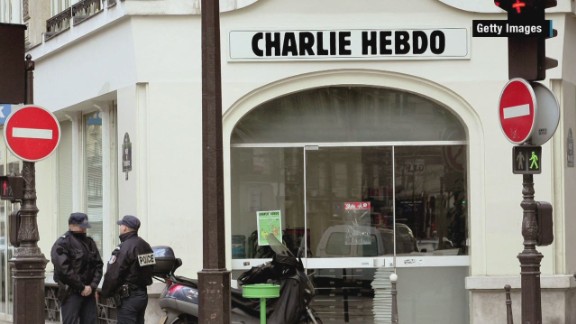 Now playing
01:18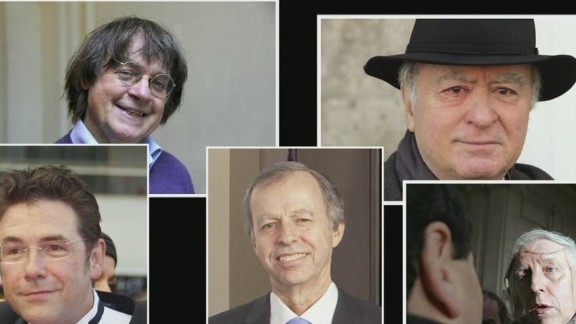 Now playing
01:53
Remembering the victims of the Paris terror attack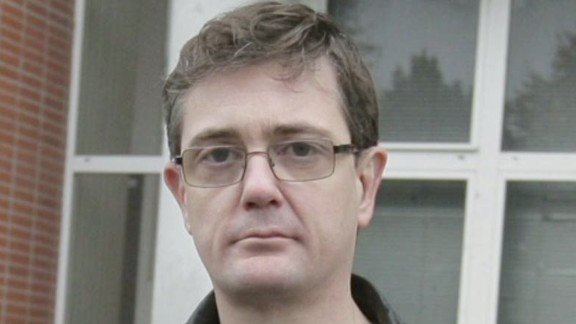 Now playing
02:08
Slain editor: Without freedom of speech we are dead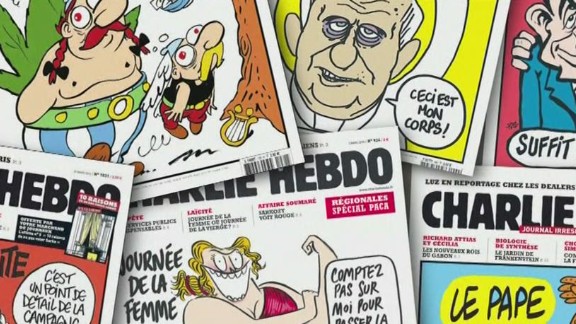 Now playing
02:34
French magazine known for outrageous satire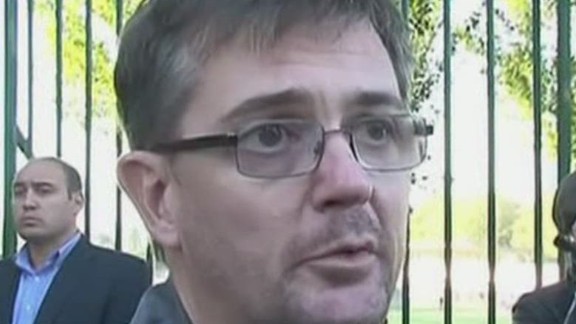 Now playing
00:35
Killed cartoon editor in 2012: 'Disarm them with humor'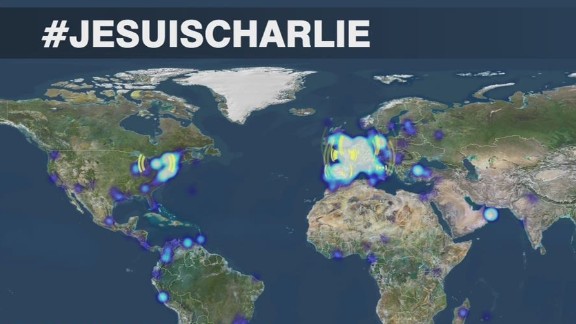 Now playing
02:19
#JeSuisCharlie: Social media reacts to Paris attack
Charlie Hebdo's last tweet before Wednesday's attack featured a cartoon of ISIS leader Abu Bakr al-Baghdadi seemingly sending out his wishes for the new year with the words "And, above all, health."