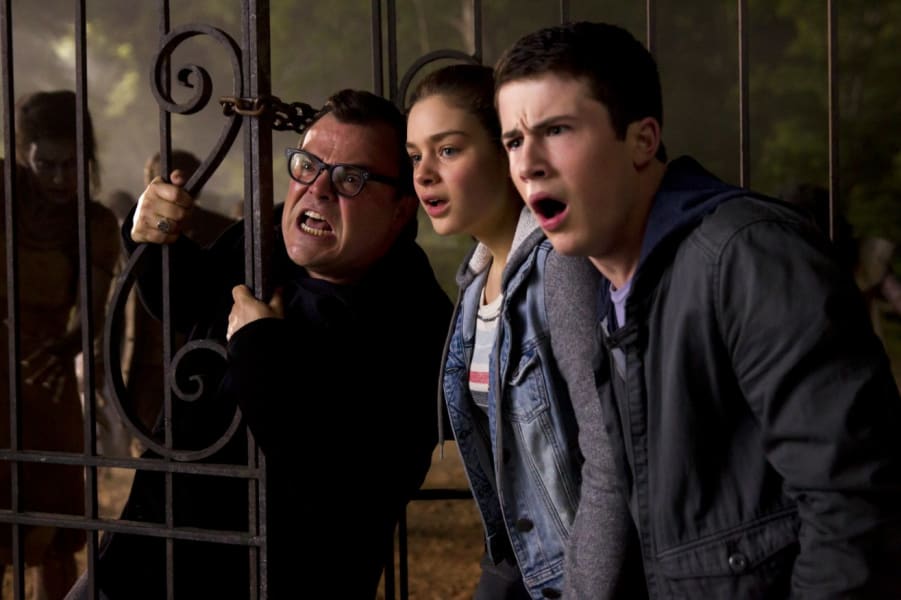 "Goosebumps": Jack Black, left, stars as author R.L. Stine in a movie inspired by his popular young adult novel series.
Sony Pictues
"Star Wars: The Force Awakens": The seventh installment of the franchise takes place 30 years after the events of "Return of the Jedi" and will be directed by J.J. Abrams. Need we say more? (December 18)
Walt Disney Pictures
"The Hateful Eight": Quentin Tarantino's latest film almost got deep-sixed when the script leaked in January 2014, but the writer-director decided to retool the Western and seek release later this year.
Weinstein Company
"The Hunger Games: Mockingjay Part 2": The final chapter of the "Hunger Games" saga debuts November 20.
From Lionsgate
"Spectre": The latest installment in the James Bond franchise stars Daniel Craig and Christoph Waltz and is directed by Sam Mendes. (November 6)
Columbia Pictures
"Peanuts": Charlie Brown goes on an epic quest in this movie marking the 65th anniversary of the beloved comic strip. (November 6)
Twentieth Century Fox
"The Good Dinosaur": Pixar's latest, out November 25, has been in the works since 2009.
Disney/Pixar
"Creed": A new chapter in the "Rocky" saga begins November 25.
Warner Bros Pictures