Story highlights
Jolie delivers the news with disappointment in a video posted to YouTube
She is wearing a tank top; the camera concentrates on blemishes on her upper body
It is the second time an image of her has made headlines in a week
Her film "Unbroken" is a parable of perseverance based on a true story
Angelina Jolie delivered a special message to fans in a video posted to YouTube: She's got chickenpox.
The illness has left her unable to attend the premiere for her newly directed movie "Unbroken."
It's the second time this week that an image of the actress has made headlines.
A photo of her appeared on Wednesday giving a seemingly uncomfortable hug to a movie executive caught up on the Sony Pictures hacking scandal.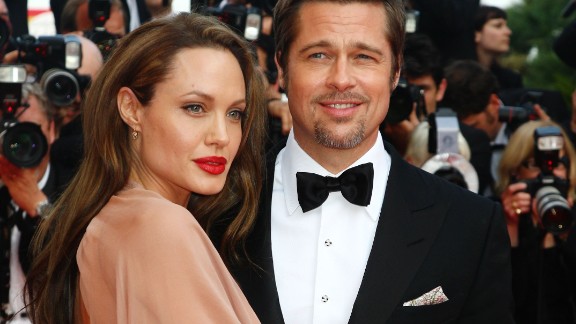 Gareth Cattermole/Getty Images
In the video, Jolie wears a white tank top, and pink spots speckle her face, neck and upper body.
"I just wanted to be clear and honest about why I will be missing the 'Unbroken' events in the next few days, which is that I found out last night that I have chickenpox. So, I will be home itching and missing everyone. And I can't believe it cause this film means so much to me," she says in the video published to Universal Studios Entertainment's verified Facebook page on Friday.
"I just can't believe it!" She laughs in irony on the video. She lifts her hands in a helpless gesture and waves to the camera.
"I am heartbroken to miss our premiere," she said in a separate statement.
The movie
Jolie worked on the film, which she also produced, for two years, Universal said, wishing her a speedy recovery.
"Unbroken" is a parable of perseverance told in the true life story of American Olympic runner Louis Zamperini, who also suffered mistreatment as a Japanese prisoner of war in World War II.
Zamperini died at age 97 in July. His family is expected to attend the premiere.
That hug
On Wednesday, Jolie and Sony Pictures co-chairwoman Amy Pascal greeted one another with an awkward hug that was caught on camera. In the photo, Jolie is leaning away and appears to have a cold look on her face.
Sony was the target of a recent hacker attack, which made public internal emails with embarrassing content. Some contained guileless chatter about actors, including comments by Sony producer Scott Rudin saying Jolie was "minimally talented" and a "spoiled brat" with a "rampaging…ego."
Speculation stirred in the Internet that this may have been behind the apparent discomfort in Jolie's embrace with Pascal.
CNN's Lisa Emmanuel contributed to this report.